Reviewed
Razer's OSVR Dev Kit Is a $200, Hacker-Friendly Oculus Rift
Can crowdsourcing speed up the VR revolution?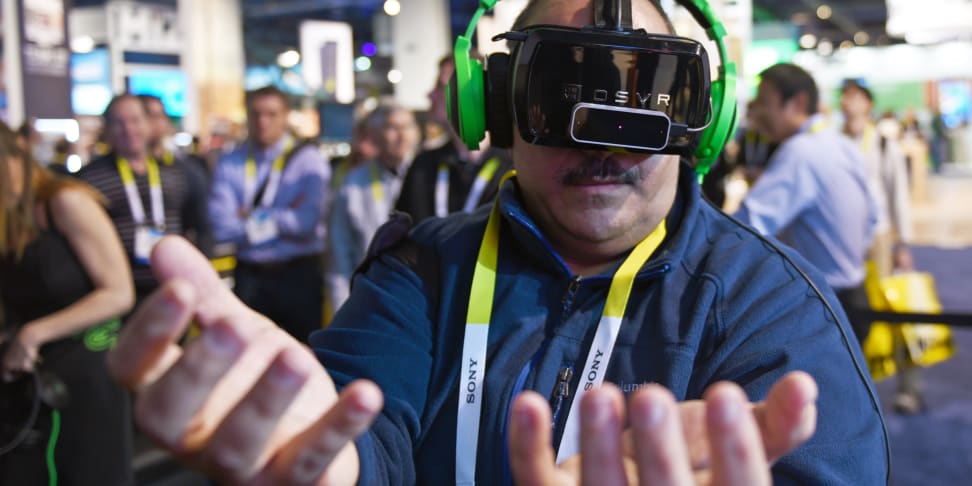 Credit:
Razer, a gaming accessories and laptop manufacturer, wants the future of virtual reality gaming to be open to all. That's why it has teamed up with other industry leaders to create the Open Source Virtual Reality (OSVR) ecosystem.
Like the Rift—in its current form, at least—Razer's VR headset isn't a consumer device.
The initiative includes both hardware and software from several different companies, providing a standardized platform for third-party programmers and designers to create their own virtual reality apps and hardware. This approach stands in stark contrast to Oculus VR—the ostensible leader in the burgeoning VR market—which follows a more Apple-like philosophy.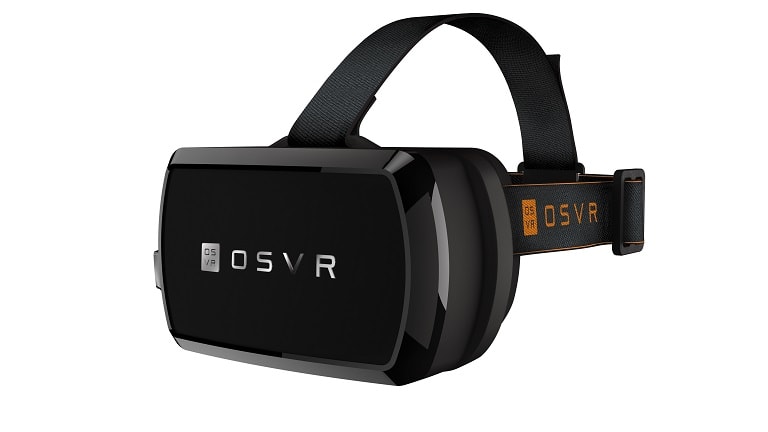 Razer's own contribution to the project is the OSVR Hacker Dev Kit. Built using VR goggles from Sensics, the Hacker Dev Kit (HDK) is focused on affordability and open-source compatibility, and designed to give developers a jumping-off point for crafting their own headsets.
Several device makers and game developers have already been announced as partners, including Leap Motion—makers of a gesture tracker that was strapped to the HDK on the CES show floor—and Gearbox Software, makers of games like Homeworld, and Borderlands.
According to The Verge, a few early OSVR HDK units are rolling out to early adopters right now, but it will be made available for purchase some time after this year's Game Developers Conference in March.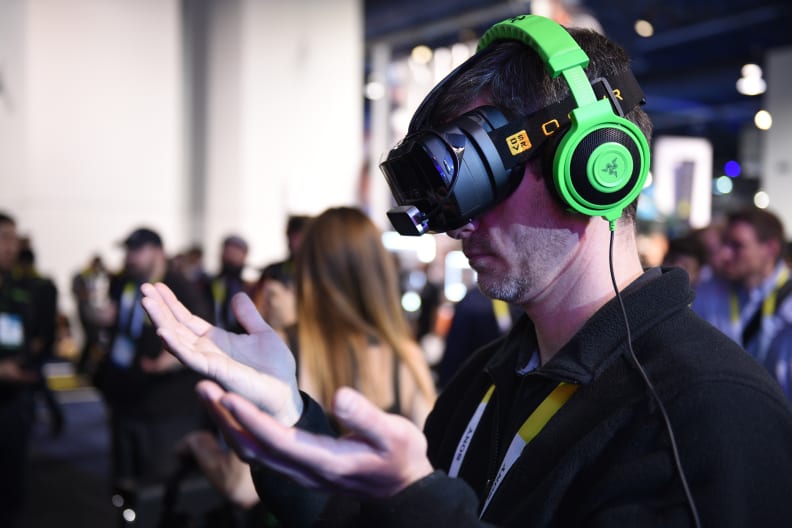 ×
Design
Like the Rift—in its current form, at least—Razer's VR headset isn't a consumer device. There's a reason it's called a developers' kit—this thing is rough around the edges, with hacking necessary to get the most out of its raw potential. Still, if you just want to mess around with a cool new gadget, the Razer HDK is a cool $150 cheaper than the current iteration of the Rift.
Time will tell if the developer community is ready to pick up what Razer and its allies are putting down. But given the PC gaming community's rabid hunger for a consumer-friendly device, we don't think the company has much to worry about.