Reviewed
Reflections from the Futurecast Keynote at CES 2014
Experts agree: Your mobile device is the remote control for your life.

Credit:
Hans Vestberg of Ericsson may have said it best: "The future is here, it's just not evenly distributed."
In attendance at today's "Futurecast: Global Innovations of Mobile" keynote were John Donovan from AT&T, Paul Jacobs from Qualcomm, Hans Vestberg from Ericsson, and Andrew Keen from TechCrunch. Keen drove most of the discussion, asking each speaker driven questions about the future of mobile technology.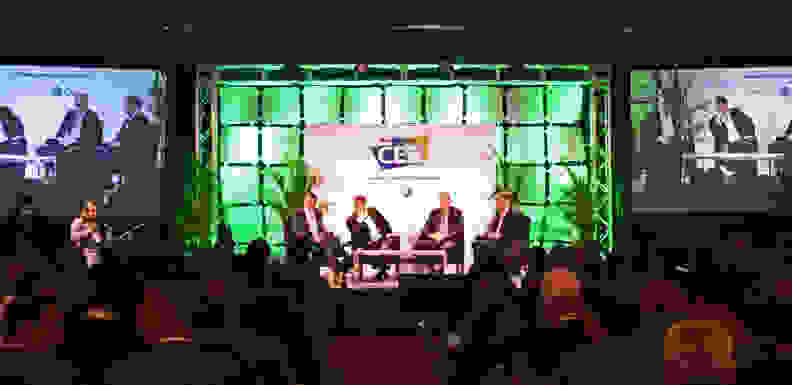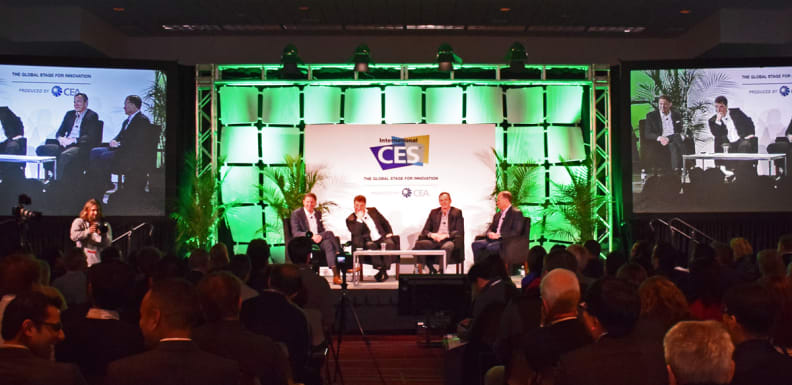 There wasn't a whole lot of new information presented at the keynote. Instead, the discussion focused on analyzing and projecting the future of mobile technology. How will we use our mobile devices in the future?
By 2020, there will be approximately 15 billion smart mobile devices in existence, and that rapid proliferation is gradually making the centralized office redundant—at least in certain industries. From email, to file sharing, to socialization and entertainment, the mobile device acts as a remote control for your life.
Our world is growing ever smaller as wireless technology becomes a more integral part of our daily routine.
John Donovan gave a great example of how rapidly our interconnectivity is changing. Several years ago, the average packet on a wireless network traveled 5 miles. Today, that average is closer to 2 miles. Our world is growing ever smaller as wireless technology becomes a more integral part of our daily routine. It's a bit daunting to think about: How condensed will our wireless networks be in five years?
The speakers also addressed the importance of smart mobile tech for city living—a recurring theme at CES 2014. By the year 2050, it's estimated that around 70% of the Earth's population will live in cities. The development of smart city tech is integral in creating clean, efficient, and safe cities for our future. Mobile technology could allow us to create smart cities that run almost autonomously, from the ground up.
As the presentation came to a close, a half-serious question came from the audience. Alex Poon—one of the finalists in AT&T's Hackathon—asked if a Skynet-style apocalypse scenario is actually feasible. The question was predictably met with laughter, and the speakers quickly transitioned into a quiet reflection on how humanity could be made "better" through mobile and wearable technology, and how it could level the playing field for those born with cognitive impairments.
Overall, this keynote left us with a lot to think about, and several interesting questions about where the mobile technology of the future will lead us.