Reviewed
The perfect time to try a tablet: The Amazon Fire with Alexa is on sale
The perfect tablet for the kitchen, kids, or other messy environments
Credit: Amazon
Have you been aching to own a tablet, but unable or unwilling to justify the typically high price tag? Well, Amazon's Fire tablets make for excellent entry-level devices, and an already-friendly price is even lower right now for the 16GB Fire Tablet with Alexa. It's currently selling for $59.99. Not only is this a 14% discount of the original $69.99 list price, but it's also only $10 more than the 8GB version with twice the built-in storage.
This version of the Fire Tablet also comes with Alexa voice command technology for nearly hands-free access to everything from getting the weather report to streaming music while you cook at the touch of a button. The Fire Tablet, with its seven-inch display, is comparable in size to the iPad Mini 4, but (according to Amazon) is nearly twice as durable. If you're accident-prone or have kids or pets that knock things over on the regular, then tough and cheap is a winning combination.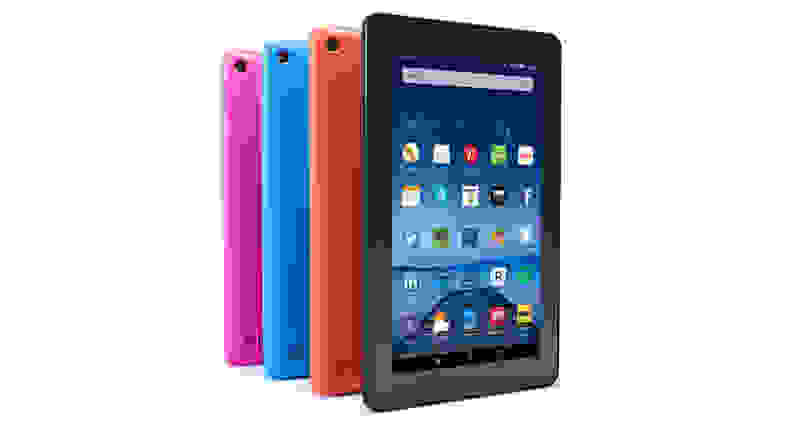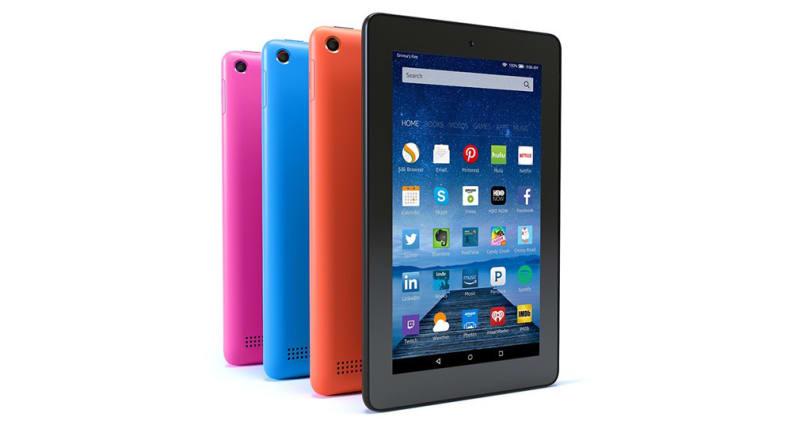 The more manageable cost does come have some trade-offs. Picture quality is not top-of-the-line. If you can't live without HD or 4K quality, this isn't the tablet for you. If you know you really won't notice a difference, the Fire Tablet still has a lot to offer with bright whites and vivid colors that make it an enjoyable way to watch movies and TV, read e-books, or use any of the millions of available apps.