There are some pros: The quick preheat times are impressive, and we don't have too much criticism for the conventional oven temperature variance. But we did see weaknesses almost everywhere else: the underpowered rangetop, the lousy convection oven, the convoluted control panel, and the chilly oven. Since many other ranges that we've tested have cost less and performed better, we can't recommend this KitchenAid.
Packed with features, this gas range at least brings a professional look to the kitchen.
The is a 30-inch gas range with four standard burners, one center oval burner that can handle a griddle, and two self-cleaning ovens. Though it's built on a consumer platform, the has the look and feel of a more professionally oriented device. Big, heavy grates look like someone stole them from the 10-burner Garland at the local steakhouse, and stainless trim covers nearly everything that cabinets won't. Inside, the enamel is as blue as a well-known performance art troupe's makeup. It's an upscale look for Whirlpool's higher-end brand.
The oven also has a slow cook function.
The 's most obvious feature is the set of dual ovens that total 6.0 cubic feet. The 2.1 cubic foot upper oven also doubles as the broiler, and impressed us with its preheat times. The lower 3.9 cubic foot oven has a convection fan with a heated element, but it let us down with a lack of consistent temperatures. The lower oven's top rack has rollers—the sort of luxury convenience we enjoy using. The oven also has a slow cook function, which keeps food just above the keep-warm temperature, providing an alternative to a countertop slow cooker. From the zillion buttons on the control panel, users can also select a variety of convection cooking options. Users may select from options such as convection roast, convection bake, and bread proofing, or even input a particular type of food.
A pedestrian rangetop from this expensive range
Though it's part of a stove that costs almost two grand, the rangetop seems like it was stolen off a $700 gas range. One burner's boiling performance tested well, but there wasn't a second burner that could even come close to that result. This is a gas range, so you do get superior control, but you also get a narrow temperature range with poor searing and simmering results.
Don't be thrilled just because an appliance features multiple ovens.
The convection oven displayed some shockingly poor temperature control.
The upper oven heated up to 350°F in just seven and a half minutes—finally, a spectacular result—but little else proved impressive. For most of the cooking temperatures, the oven missed its mark. People who bake delicate food ought to invest in a thermometer to go with this oven. Below, the convection oven may have hit the 350°F mark on the nose, but it displayed some shockingly poor temperature control, the kind that can easily burn a dish on the outside while leaving it raw on the inside. On the bright side, the broiler did well, taking just under nine minutes to reach 600°F.
This probably isn't a great deal.
For a $1959 hunk of stainless steel (MSRP $2159), you get a whole lot: two ovens, five burners, and a boatload of features. But after looking at the performance test results, we found that the may not be such great value after all, especially in comparison to some of the other ovens we've tested.
We expect better performance than this.
On the plus side, you've got the rolling rack, the oval griddle burner, the extra oven, the string of convection settings, the speedy broiler, and the quick preheating time. Many of these features and normal oven functions work well, or well enough, but it's hard to ignore problems with both the rangetop and the oven. The convection oven's lack of temperature control and the underpowered rangetop might be tolerable in a unit half the price, but for 2,000 dollars, we expect better performance than this.
This oven clearly stresses features over performance, which is silly, because many of those features are dependent on solid performance. Save your money and look elsewhere.
You've had our foie gras, but since you're here, you're obviously interested in a closer, behind-the-scenes peek into the kitchen. We've got loads of data from our rigorous testing procedures, and here we share them for a more informed report.
This KitchenAid hit sufficient temperatures, but it showed too much variance to impress us.
While this oven averaged an appropriate keep-warm temperature of 169°F, it was around 12°F under the targets of 350°F and 550°F. Throughout these settings, the oven maintained its temperature competently, but we weren't particularly impressed. At 350°F, the oven operated in the window between 323°F and 364°F, which is clearly not the tightest range we've seen. The upper oven kept a closer watch on temperature consistencies, staying around the average of 537°F.
When we noted the variance, we were very disappointed.
The trouble occurs in the abysmal convection situation in the lower oven. When we first looked at the results, we were pleased to see an average of 352°F—right on the nose. But when we noted the variance, we were very disappointed. The sub-40°F window we were looking for turned into an appalling 324°F to 405°F—very poor results here.
This gas range is very expensive, and its middling performance does little to support its price.
This range isn't particularly powerful, on the whole.
Of the four standard burners on the rangetop, only one of them could boil six cups of water in under ten minutes. Although people don't usually need to boil two pots of water concurrently, the use of two competent power burners is not an unreasonable expectation. While the first and second place boilers could boil six cups in six and 11 minutes, respectively, the back burners took their time at 29 and 45 minutes. The slower of the two may be excused, as it's a simmer burner, but this range isn't particularly powerful, on the whole.
The 's simmering is about as reliable as its boiling. Only one burner—not the simmer burner—could maintain a temperature below 130°F, which is a standard we look for. This means that to successfully maintain a small quantity of liquid, users may need to revert to some on/off action. The left rear burner struggled the most, maintaining a minimum temperature of 148°F, and the other two fell between.
Sure, these are safe temperatures, but they are not ideal for high heat cooking needs, such as searing meat.
After failing to impress us with boiling and simmering, the high temperature test continued the downward spiral with its weak maximum heats. Of course, nobody with a healthy sense of pyrophobia wants an outlandish maximum temperature, but these burners are a bit too into post-war Miles Davis for our taste. Their coolness was so great that the hottest front right burner only hit 400°F. Sure, these are safe temperatures, but they are not ideal for high heat cooking needs, such as searing meat. The other burners weren't any better—all in the upper half of the 300 degree range.
Meet the tester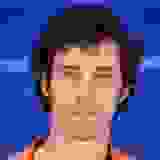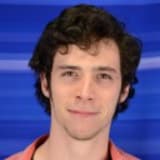 Ethan Wolff-Mann
Staff Writer
@ethanwolffmann
Ethan writes reviews and articles about science for Reviewed.com, and edits the Science Blog. He's originally from Vermont and thinks the bicycle and guitar are examples of perfected technology. Prior to Reviewed.com, he studied furiously at Middlebury College.
Checking our work.
Our team is here for one purpose: to help you buy the best stuff and love what you own. Our writers, editors, and lab technicians obsess over the products we cover to make sure you're confident and satisfied. Have a different opinion about something we recommend? Email us and we'll compare notes.
Shoot us an email