Ovens & Ranges
Explore Frank Sinatra's Glam Mid-Century Home
Palm Springs Modernism was a natural for Ol' Blue Eyes.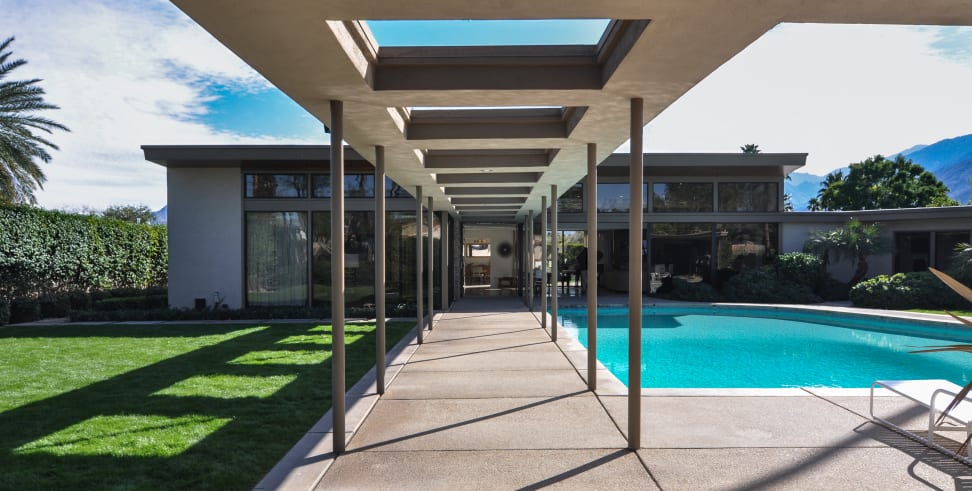 Credit:
In 1998, Frank Sinatra moved on to the big recording studio in the sky. But his legend thrives in Palm Springs, California's desert city that the crooner adopted a half-century earlier.
Ask around and you'll find restaurant managers who once dodged his temper. You can stay at the Riviera Resort, where the Rat Pack would hang out poolside. And you can commiserate with Sinatra's gravestone at Desert Memorial Park in nearby Cathedral City—just look for the nip bottles of Jack Daniel's that decorate the site.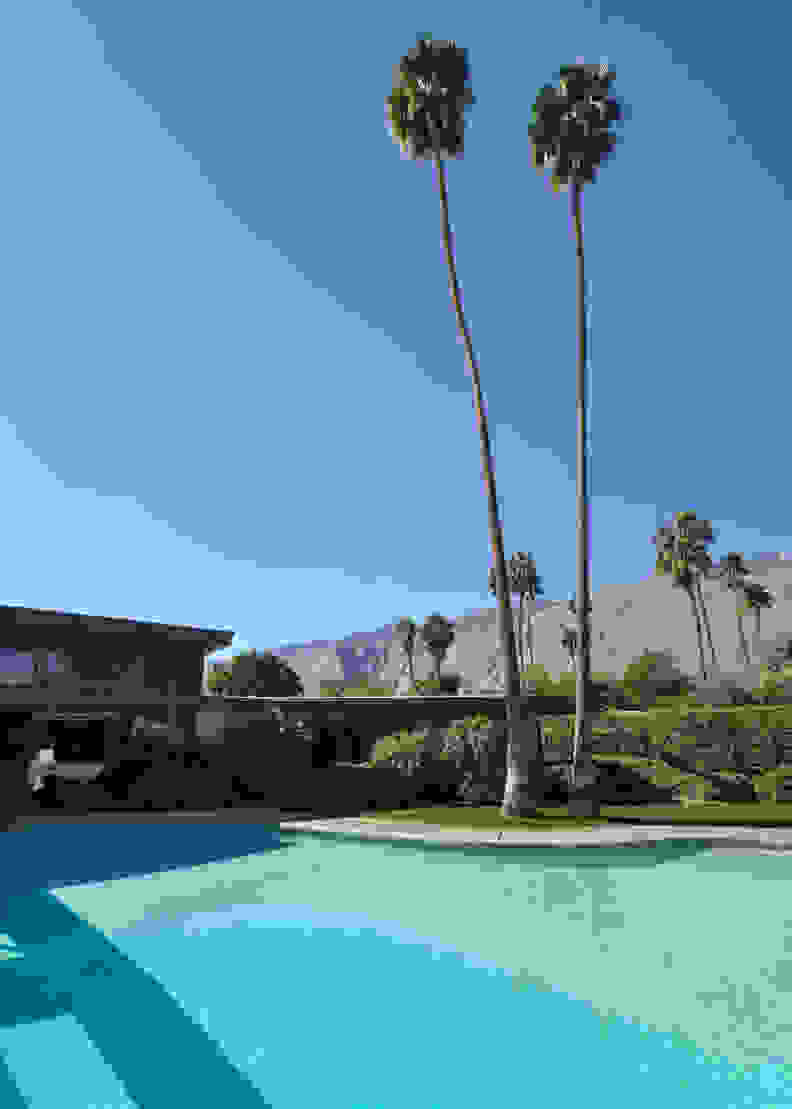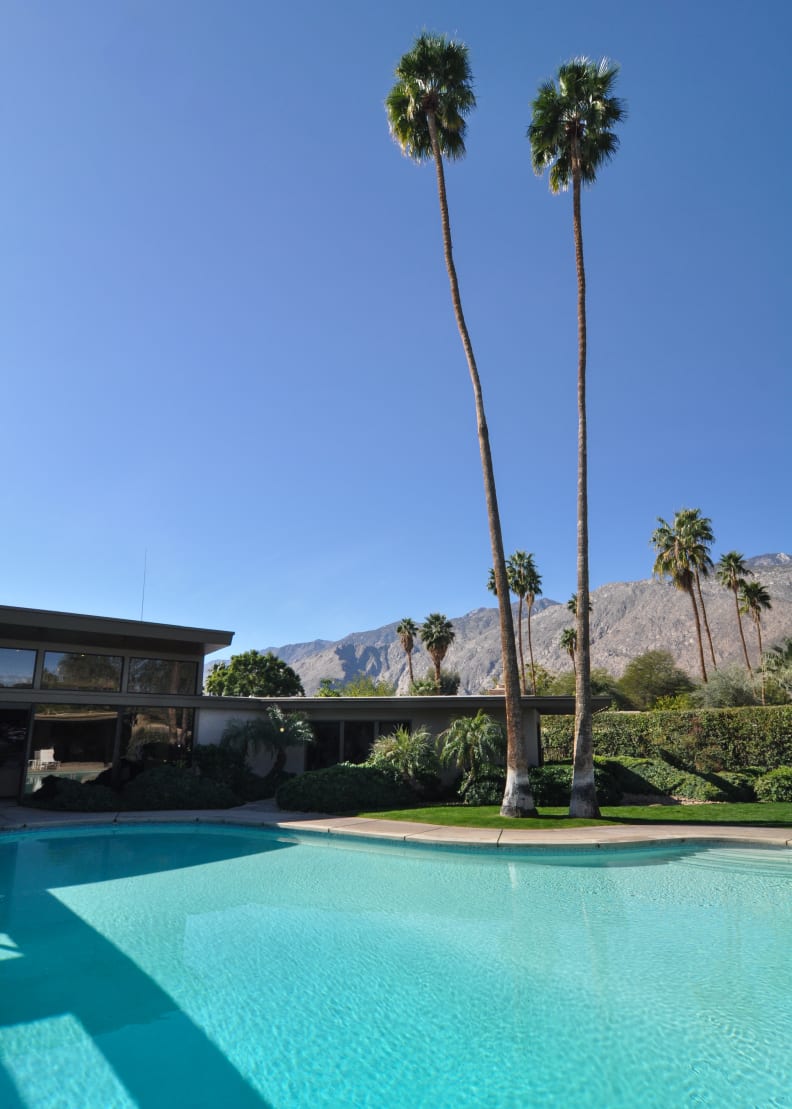 But one of the city's best touchstones is the home Sinatra built in 1947, the postwar period when Palm Springs' love affair with what would become known as Mid-century Modern was taking hold. Known as Twin Palms, the home was designed by E. Stewart Williams and is located in the Movie Colony neighborhood just east of downtown, at 1145 E. Via Colusa Road.
It is said that Palm Springs contains the largest concentration of Mid-century Modern homes. The architectural style meshed perfectly with the desert aesthetic: open design plans, clean lines, and floor-to-ceiling windows designed to accentuate the surrounding landscapes. Because these were mostly second homes for wealthy types, emphasis was on the recreational amenities—kitchens were perfunctory, but wet bars were lavish. Pools were hedonistic, set against a backdrop of 10,000-foot mountains.
Palm Springs was a particularly popular retreat for movie stars under Hollywood studio contract in the 1930s, 40s, and 50s. If summoned by a studio boss, actors could be back on set quickly (L.A. is just a two-hour drive). The roster of high-profile stars living in the Movie Colony neighborhood included Bing Crosby, Bob Hope, and Cary Grant. And in 1947, just as his career was entering a funk, Frank Sinatra came to town.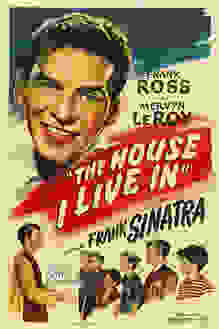 E. Stewart Williams had just moved to Palm Springs. As the architect told told Vanity Fair in 1999:
"I was working on a Sunday," E. Stewart Williams recalls, "and Frank Sinatra just walked in the door. He had a little white sailor hat on, and he had an ice-cream cone in his hand. He said, 'I want to build a house. My only requirement is I want to be in by Christmas.' This was May, so that was quite a requirement. We had a contractor who put three shifts a day in and worked 24 hours around the clock, and got it done."
Initially, Sinatra wanted Williams to design a Georgian house, something that surely wouldn't have stood the test of time. But Williams also presented his client with a modern design, and Sinatra signed on.
The result was a classic of Modernism, featuring an iconic canopy with skylights that leads into the home; a voluptuous, piano-shaped pool; and an airy living room with a rudimentary recording studio. With its ample northern exposure, the 3,500-square-foot home was full of light without getting blasted by the desert heat. Day or night, it was a perfect party house.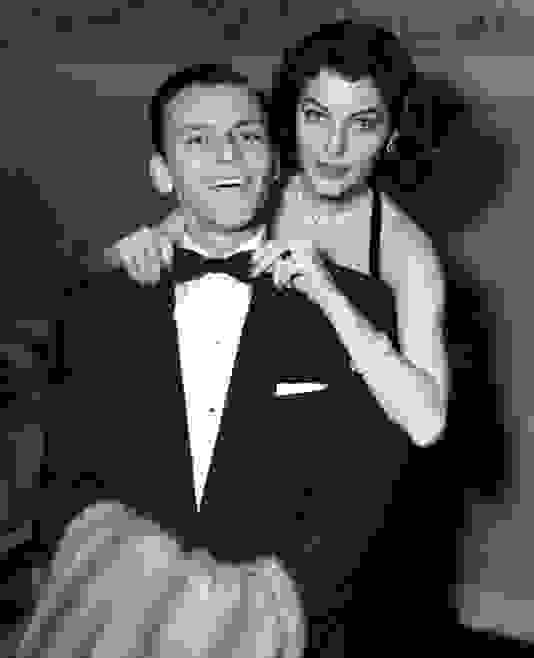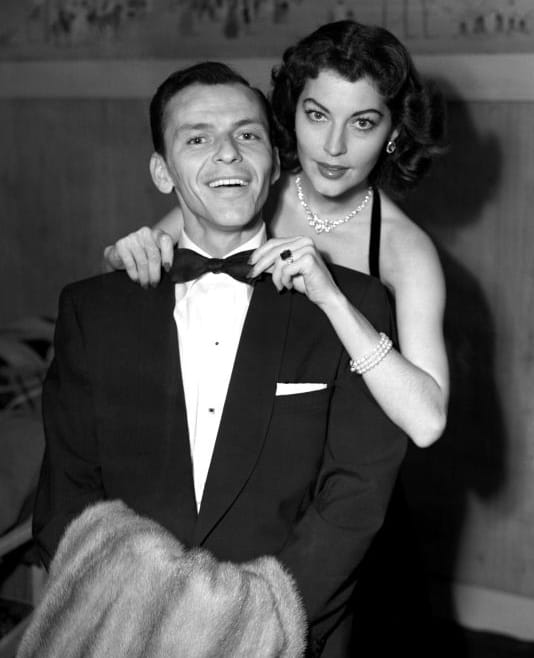 Sinatra moved into Twin Palms with his first wife, Nancy Barbato; it's where he lived when all three of his children were born. After his divorce, Sinatra's short, tempestuous marriage to Ava Gardner played out at Twin Palms. The home even served as the backdrop for a 1950 Joan Crawford potboiler, The Damned Don't Cry.
Oddly, though he lived at Twin Palms for five years, the four-bedroom house was largely forgotten after Sinatra moved into a much larger compound in nearby Rancho Mirage, where he lived more than 40 years.
"Twin Palms became an afterthought," explained Ron Marshall, former president of the Palm Springs Preservation Foundation. "But that benign neglect was probably for the best."
In the 1980s, affection for Mid-century Modern was on the wane. Architecturally vital houses were torn down or suffered from drastic renovations that removed period character. And Twin Palms was on the verge of that fate when landscape designer Marc Sanders discovered the home in 1997, abandoned, decrepit and desperate for some TLC.
Sanders paid just $137,000 for Twin Palms. During escrow, research revealed not only the Sinatra connection, but that of its architect—Twin Palms was the first of many treasured homes E. Stewart Williams built in the area.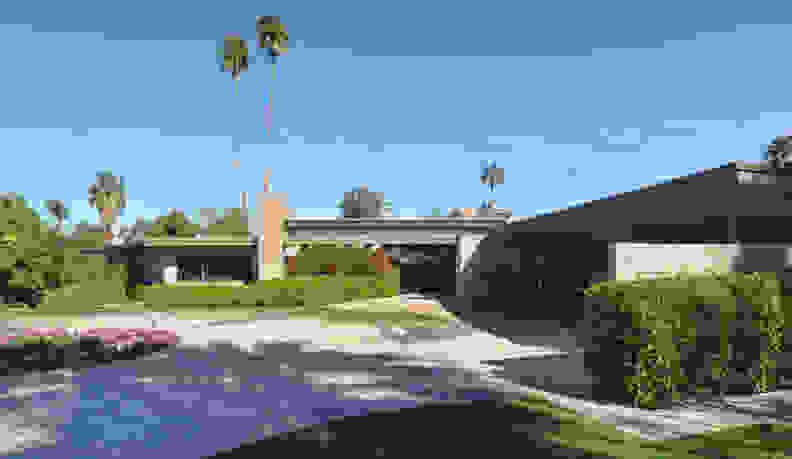 The home was refurbished, to the tune of $400,000. The biggest change was the replacement of the wood siding with stucco, while the rusting kitchen was upgraded with modern appliances. The furniture is appropriately Mid-century in style, though none of it is original to Twin Palms. But, according to Marshall, "the basic geography is the same." The house otherwise speaks to the period when Sinatra began recording some of his most significant music. Even Sinatra's home recording system is in place.
Still privately owned, Twin Palms is normally off-limits. You can rent it for $2,600 a night and hold a smashing party. But it is also open to the public one day a year, for a fundraiser conducted during the annual Modernism Week, the region's tribute to Palm Springs' wealth of architectural classics.
We took a long, satisfying peek. Check out the interior of Twin Palms in the gallery.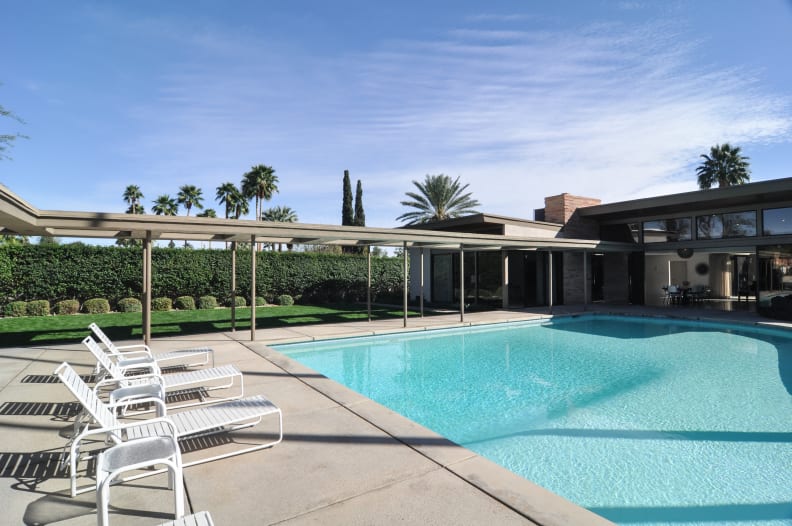 ×
Twin Palms Gallery
Related Video