Ovens & Ranges
Fiestaware, Where? Dish Maker Moves Into the Bedroom
Move over, Calvin Klein. Fiesta, the art deco dinnerware company, invites us to get between the sheets.

Credit:
Iconic enough to earn a berth at the Smithsonian and hip enough to be featured at the Andy Warhol Museum, Fiesta Dinnerware has been a mainstay in American kitchens for years. Now the company has a whole new gig: a bed and bath Collection that goes on sale this month.
First introduced in 1936, Fiesta is a mass-market, affordably priced line of dinnerware known for its art deco styling and rich colors. The company is collaborating with Ellison and Town & Country Living to produce a line of bedding, complete with the rich hues that have made its dinnerware a hit for more than 75 years.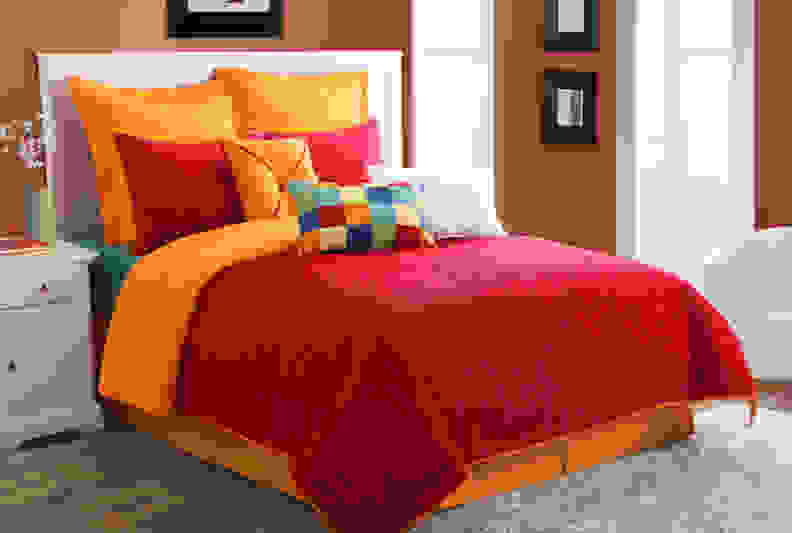 The bedding collection will encompass a full line of sheets, plus comforters and duvet covers, shams and accent pillows, blankets and throws. Even accent window treatments will be offered in the hyper-saturated Fiesta look. While solids will be most prevalent, for bedrooms there will also be floral prints, symmetrical designs and striped patterns.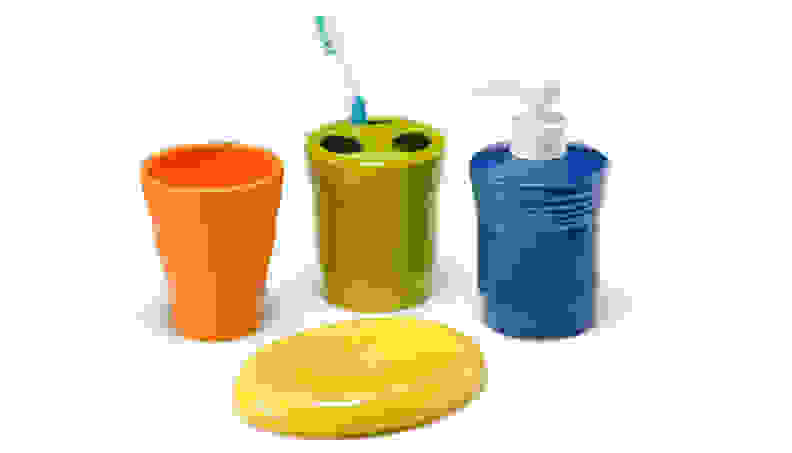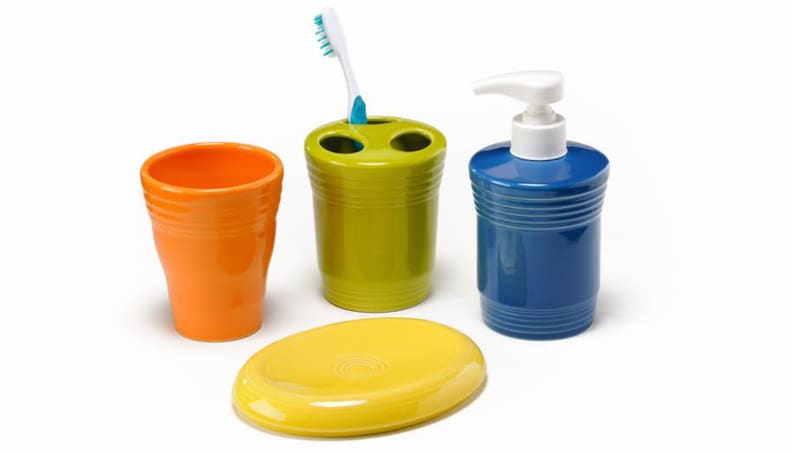 The fun doesn't end in the boudoir. In conjunction with the new bedding, Fiesta's beloved ceramic dinnerware line has been expanded to encompass bath accessories, including soap pump dispensers, toothbrush holders, rinse cups, and soap dishes—all available in 12 bright colors.
Also offered are matching bath and hand towels, robes, and coordinating shower curtains.
A Little History
Manufactured by The Homer Laughlin China Co. of Newell, West Virginia, Fiesta was originally a kind of status symbol for the middle class, though sales eventually waned and the line was discontinued in 1973.
But the end of the line was perhaps key to Fiesta's continued popularity: With art deco finding new fans in the 1970s, the market for Fiesta vintage pieces blossomed, and certain limited production items and colors began to command significant premiums. The dinnerware was brought back into production in 1986, the 50th anniversary of the line's debut, and today privately owned Homer Laughlin is the largest domestic pottery company in America.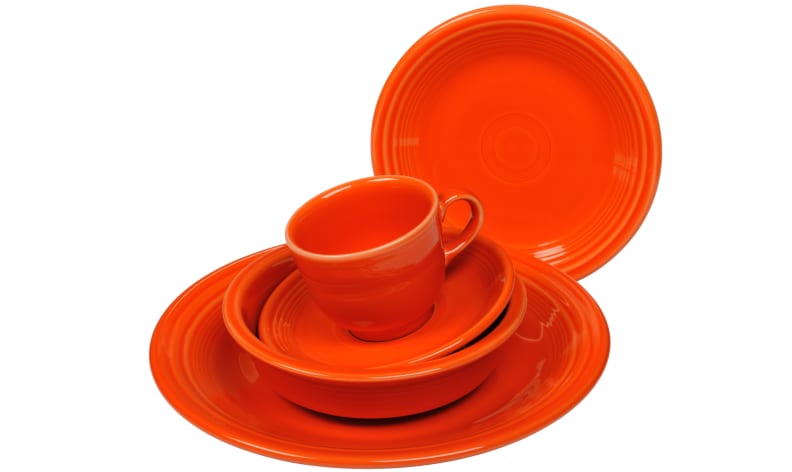 Fiesta's signature color for 2014 is "Poppy," an orange-red that recalls the original reddish hue that helped launch Fiesta dinnerware in 1936. "It's an amped-up version that complements the vibrant colors seen in fashion and home trends today," says Rich Brinkman, VP of Sales and Marketing for Homer Laughlin.
Dinnerware in the new color are already hitting store shelves across the country.
Fiesta says only 15 colors of dinnerware are manufactured at any given time, so the addition of Poppy also means we have to say goodbye to Flamingo. Collectors, start your engines!