Ovens & Ranges
Hands-on with the FirstBuild Paragon Induction Cooktop
Sous vide or sear, this cooktop does it all—for a price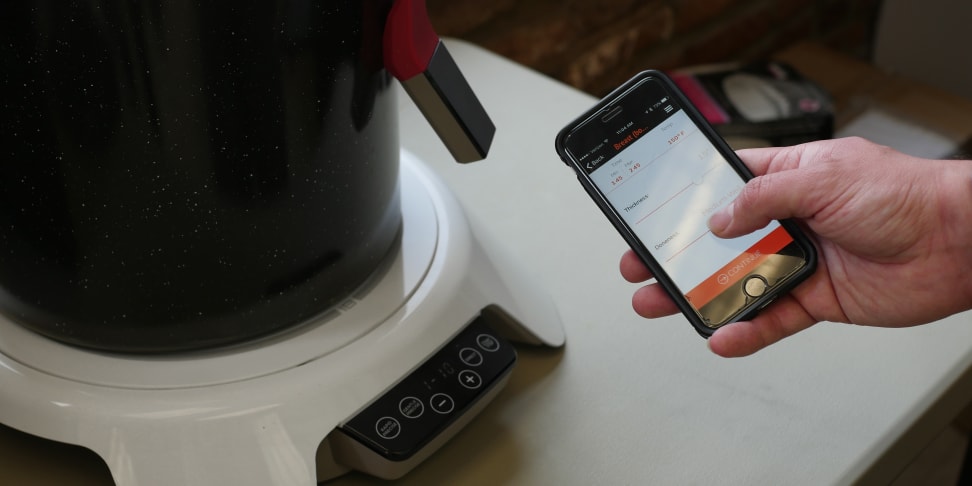 Credit: Reviewed.com / Kori Perten
When GE FirstBuild first announced its Paragon induction cooktop, we knew we had to get our hands on it. A standalone, single-burner induction cooktop with a novel Bluetooth-connected thermometer probe and smartphone app—all for $299? Consider us curious!
Unlike other portable induction cooktops, the sturdy Paragon comes in a bright white finish, giving it an aesthetic that's more techy than culinary. But what really sets it apart from the competition is its silicone temperature probe, which sticks to the side of a pot with magnets to measure water temperature.
Thanks to the probe and a companion smartphone app (available for Android and iOS), that accessory claims to let you cook sous vide using just a pot of water. Even if you stick with just searing and sautéing, the app walks hesitant home chefs through the whole process.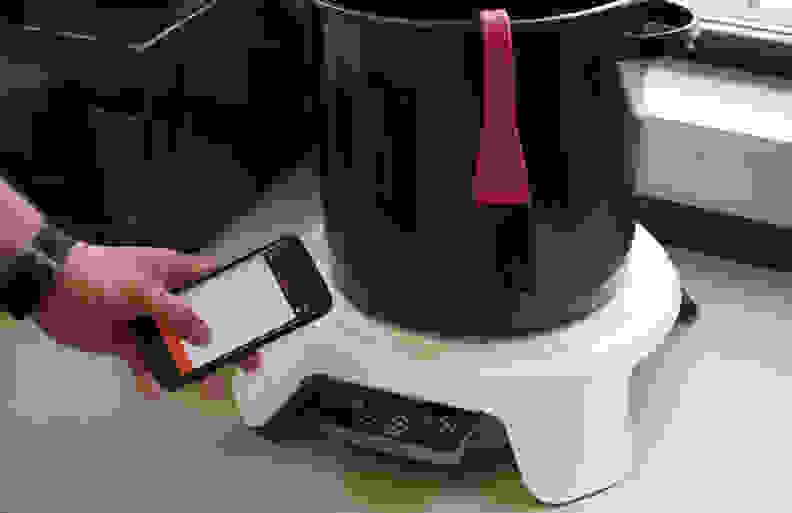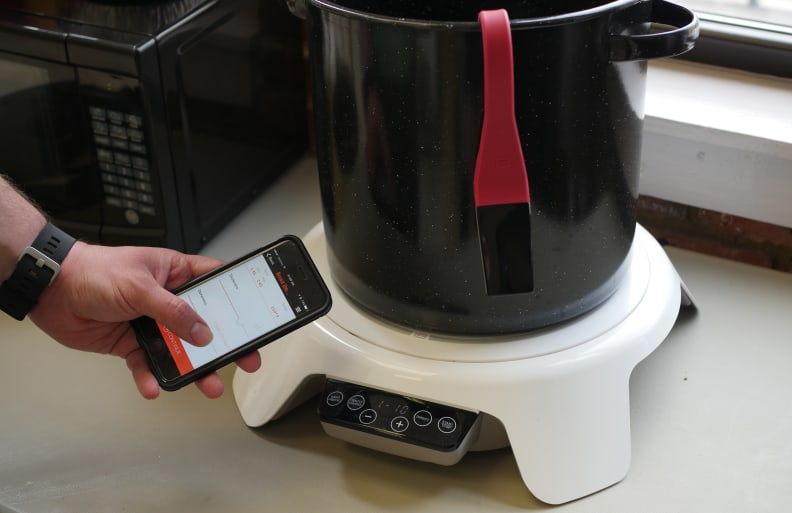 We won't deny it's all very cool—but is it worth shelling out $299 to cook sous vide on a cooktop when an immersion circulator like the WiFi-connected Anova Precision Cooker can cook sous vide for $140 less?
We decided to put the Paragon's sous-vide skills to the test and compare its results to that of the Anova Precision Cooker. We also compared the Paragon's performance to a traditional portable induction cooktop.
In Use
Our tests involved boiling eggs and cooking chicken breasts sous vide with both devices to find the answer. The results for both were almost identical: Soft-boiled eggs emerged with appropriately oozy yolks, while hard-boiled eggs were precisely hard—without any unappealing greenish tinge from overcooking. After a quick post-sear in a pan, both devices yielded tender and appetizing chicken breasts.
When it came to using the Paragon, the app did most of the work for us. For example, to cook chicken breasts, we selected the type of chicken we were cooking, its thickness, and how well-done we wanted it to be.
Here's where the Paragon's connectivity came in handy: The cooktop automatically heated up a pot of water to the temperature determined by the app as optimal. When it reached that temperature, the app prompted us to place the chicken breast in the pot. The app then displayed a timer with the estimated end time. If you're new to sous vide—or even if you're not—the Paragon makes it simple to take advantage of what's considered to be a very precise cooking style.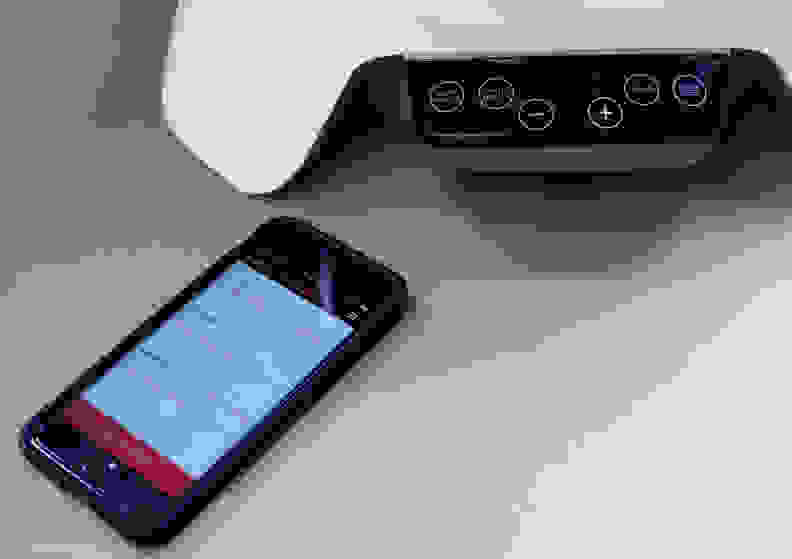 As for the cooktop itself? Induction is great because of its speed, efficiency, and temperature reach. Compared with the Anova, which takes about 6 and a half minutes to heat up 1 L of water to 167°F, the Paragon took a little under 5 minutes to heat 1 L to the same temperature using the Rapid Precise heat setting.
But if sous vide isn't in your plans, we recommend against using the Paragon simply as an induction cooktop. Not only does it cost hundreds more than popular, portable entry-level models, but we encountered a few flaws. For example, when we switched on the cooktop, we found it almost immediately too hot to touch. Good induction cooktops aren't supposed to get hot at all.
While it's about a minute and a half faster than the Anova, the Paragon also isn't as fast to boil water as a built-in induction cooktop.
The Bottom Line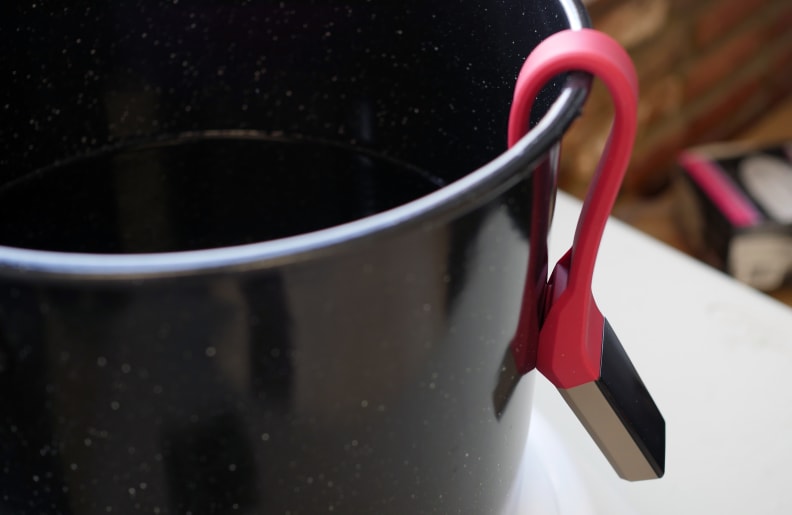 When it comes down to it, what we like about the Paragon is how easy it is to use the probe and companion app. The cooktop itself is not notably more effective at sautéing, searing, or boiling than a regular rangetop, and does not perform sous-vide cooking better than a traditional immersion circulator.
So it's lucky, then, that the probe is also sold separately for use with GE Café Series and Monogram 30- and 36-inch induction cooktops. If you have a compatible GE induction cooktop and want to use it for sous vide cooking, we'd recommend picking up the JXSOUSV1 precision cooking probe.
Otherwise, the old adage that a jack of all trades is a master of none holds true here. Yes, the Paragon is the simplest way to get the latest cooking tech into your kitchen. But if you're serious about trying induction, there are better and cheaper induction cooktops out there—just as there are better and cheaper immersion circulators.
The Paragon is definitely a cool gadget for the techie who doubles as a foodie—but for most home cooks, it's probably an unnecessary expense.
Related Video