Ovens & Ranges
How to embrace "hygge," the cozy home trend everyone loves
This Danish concept can turn your home into a cozy sanctuary.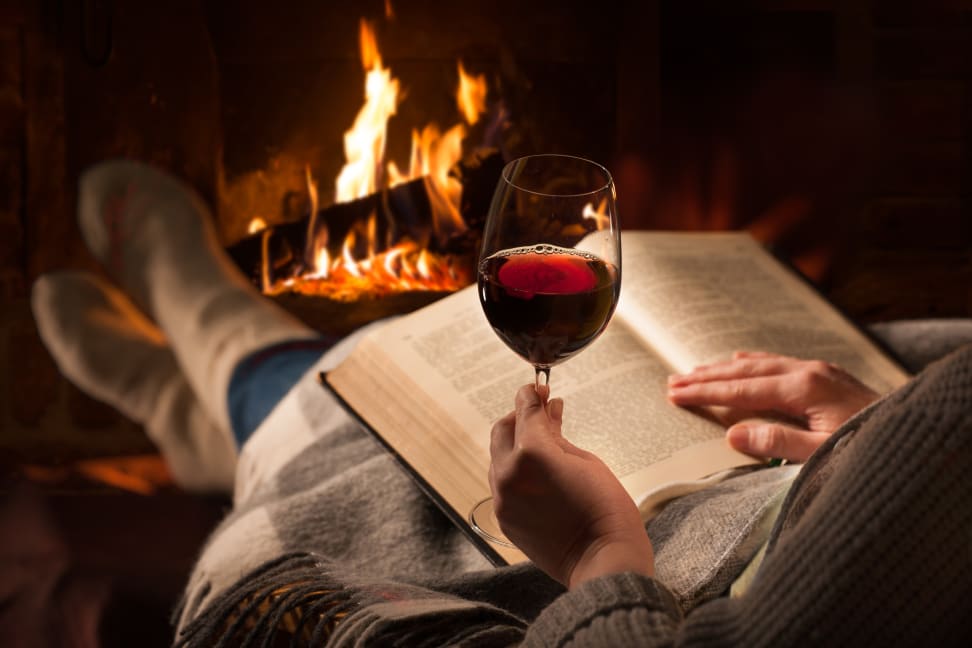 Credit:
A bitter storm rages outside. Inside, you're curled up by a fireplace beneath a thick, woven blanket. You have nowhere to be, absolutely no need to leave your warm cuddle nest for any reason. Congratulations! You are practicing hygge.
Hygge (pronounced hoo-ga) is the Scandinavian concept of overwhelming coziness. While Danes have mastered it, there's no direct translation in English—perhaps because hygge is meant to be felt more than explained.
"Hygge is about an atmosphere and an experience," wrote Meik Wiking in his book, The Little Book of Hygge: Danish Secrets to Happy Living. He should know, as he's the CEO of the Happiness Research Institute in Copenhagen—which is totally a real thing.
You might find hygge cloaked in the warmth of a ski lodge in winter, or inside your favorite cashmere socks. It can be hidden in candlelight, or entwined in the presence of trusted friends.
Naturally, winter is the most hygge season: It's dark and cold, and most of us long to nest among good company. Achieving hygge at home is simple: In fact, with hygge, less is always more. Here's what you need.
One of the simplest ways to cozify is to adjust lighting. Kill harsh overhead lights and instead rely on softer light from lamps and candles. A live flame is always soothing, and to keep things hygge, choose neutral-colored candles that will seamlessly meld with the room's decor. Ivory pillar candles are a sure bet.
Invest in a super-soft, thick blanket. This handspun option screams hygge. It's big enough to wrap up in or drape across your bed. Reviewers call it "so chunky, so warm, so good," and though they warn that the blanket sheds, that shouldn't much matter since loyal, cuddly dogs are also very hygge. (This is why I love hygge.)
Time to fire up the kettle: Warm drinks are as hygge as it gets. What is cozier than wrapping your mitts around a toasty mug of cocoa or spiced, mulled wine? You're right. Nothing.
Cold floors and hard chairs are definitely not hygge. Hygge is the art of creating intimacy and all about appreciating simple, cozy pleasures. Indulge and dig your toes into this plush faux fur sheepskin rug, or drape it over a wooden chair to instantly turn an uninviting seat into a fuzzy cradle.
Want more hygge? Try any of the following:
Wool socks
Chunky sweaters
Handcrafted wooden furniture
Mashed potatoes
Ski lodges
Libraries
Oversized scarves
Things made of stone
L.L. Bean
Cuddly puppies
Fresh-baked bread
The word "rustic"
Related Video