Ovens & Ranges
How Does Your Oven's Self-Clean Cycle Work?
Here's the quick 'n dirty—er, clean—on self clean cycles.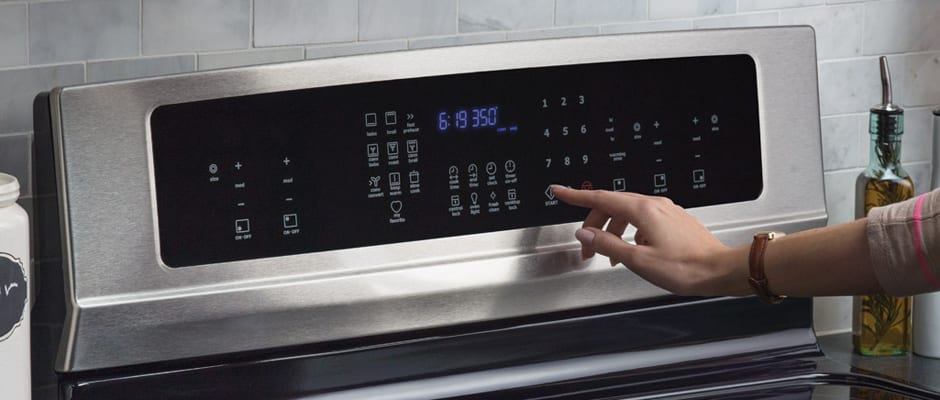 Credit: Electrolux
It seems like your oven is always in need of a good cleaning. Maybe that pizza you made last week dripped melted cheese all over the bottom of the cavity (who are you kidding—it was worth it!), or maybe you've just built up a visible layer of burnt-on food residue over time. Or perhaps your smoke detector sounds whenever you roast a simple pan of potatoes—an indication that scum in your oven is burning and smoking.
Pyrolytic is the most common type of self-clean cycle.
Whatever the reason, ovens tend to get filthy—and no one likes to spend a few hours on their hands and knees scrubbing burnt tomato sauce off their oven's grimy interior. But here's the good news: Many ovens have a self-clean option that can severely cut down on all that elbow grease. If this sounds good to you, read on to learn more about the different types of self-cleaning ovens and how they work.
That's right—now we're really cooking. Er, cleaning. (You get the idea.)
Pyrolytic Clean
Pyrolytic is the most common type of self-clean cycle—so common, in fact, that it's often considered synonymous with the term "self-clean." Running a pyrolytic self-clean cycle can make your kitchen hot and smelly, but it's also simple and effective.
So how does it work? The details differ from oven to oven, but the process is usually the same. When you select this cycle, the oven door will lock, and the heat will rise in the cavity until it reaches a scalding temperature somewhere in the realm of 800°F to 1,000°F. This means that the melted cheese from your pizza-making misadventures doesn't stand a chance. Like any other food debris, the extreme heat will cause it to carbonize and turn to ash. When the cycle is over a few hours later, you'll be able to wipe up the ash with a damp cloth.
Generally, the walls of an oven equipped with pyrolytic self-clean are covered in a smooth enamel coating that makes it easier to perform this last step. Sometimes the oven racks are also coated, but these should probably be removed from the cavity before running the self-clean cycle. If you do have coated racks meant to remain inside the oven during cleaning, the owner's manual will let you know.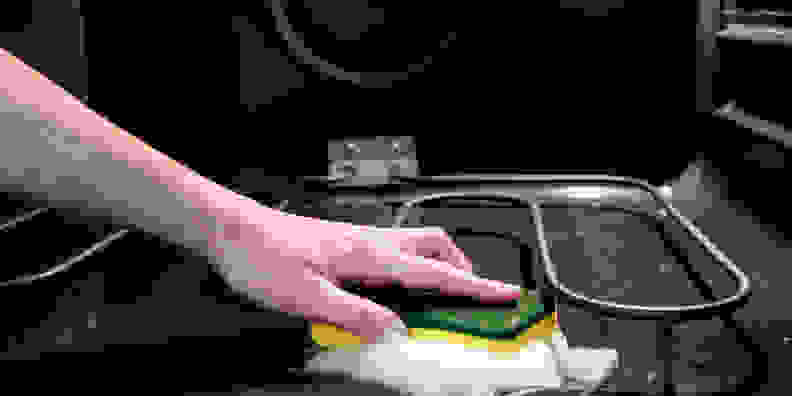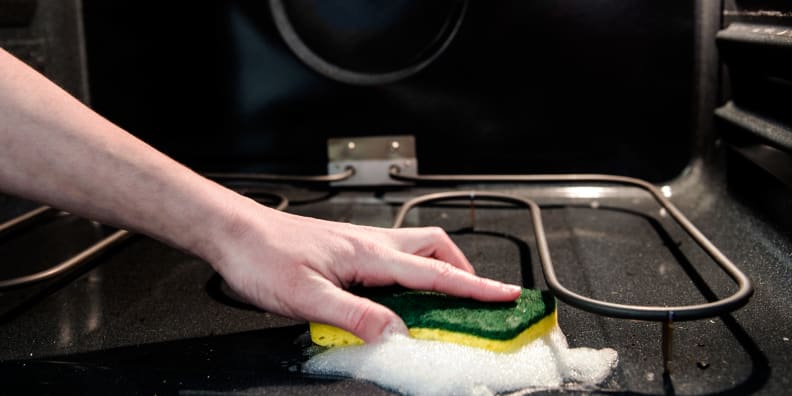 Fans of the pyrolytic self-clean cycle will tell you how effective it is, but no one can deny the fact that it often results in an unpleasant smell. Be sure to crack a window and move any pet birds out of the oven's vicinity, as the fumes can prove toxic to your winged friends. It's also worth noting that this type of self-clean cycle draws a lot of energy, but ovens with pyrolytic self-clean cycles tend to be well insulated, which can result in energy savings over time.
Steam Clean
If you'd prefer a self-clean cycle that's a little gentler than pyrolytic, a steam clean cycle may be right up your alley. It tends to be quite a bit faster than the pyrolytic cycle—usually no more than an hour—and doesn't require such high levels of heat. It also doesn't release the noxious fumes typically emitted by a pyrolytic self-clean cycle.
If your oven has a steam clean cycle, the owner's manual will instruct you to pour a certain amount of water onto the bottom of the oven before the cleaning begins. This water will turn to steam as the oven heats up, rising to encounter the oven walls, which are coated with a special enamel. The enamel releases grime when it encounters low heat and moisture, making it easy to wipe away at the end of the cycle.
The tradeoff with steam clean is that the gentler heat, energy use, and time requirements go hand-in-hand with a gentler clean—which is to say, steam clean cycles are generally less effective than pyrolytic. They're best used immediately after a spill occurs, or as a maintenance activity rather than an occasional intensive cleaning cycle.
AquaLift
If you have a Whirlpool or Maytag range, there's a chance your oven offers Whirlpool's nifty upgrade to standard self-clean functions: AquaLift self-clean technology. This cleaning option entails a proprietary coating that releases debris when activated by heat and water. To use it, you simply pour water into the bottom of the cavity and run the 40-minute clean cycle. At the end of the cycle, you can wipe away all that loosened grime with a cloth or sponge.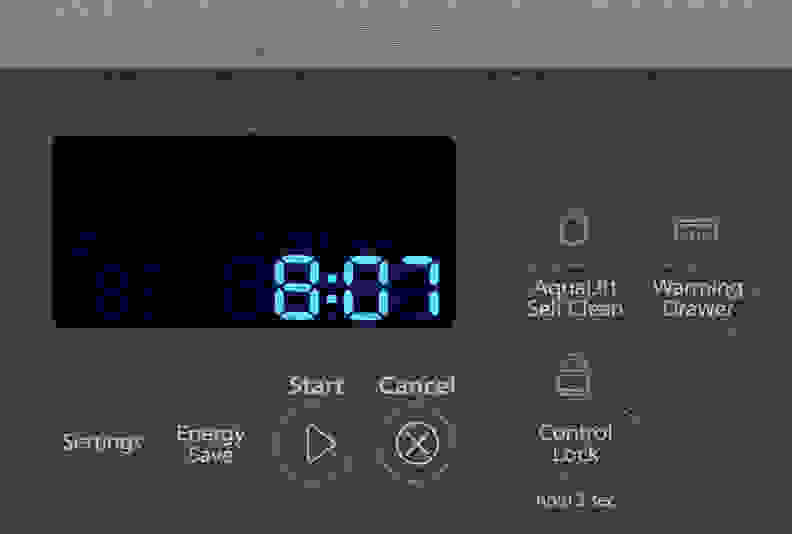 Unlike standard pyrolytic clean cycles, AquaLift technology means your clean cycle takes less than an hour, heats to just 200°F, and won't stink up your kitchen.
EasyClean
AquaLift cycles take less than an hour, and won't stink up your kitchen.
Got a large-capacity LG oven? Then you may already have LG's EasyClean feature at your fingertips. This allows you to spray the oven's interior with water and then run a mere 20-minute EasyClean cycle.
The oven is coated in a special enamel that is supposedly more effective at separating from baked-on food, allowing for the shorter cycle. The enamel can also stand up to the more intense heat of a pyrolytic self-clean cycle, which means that ovens equipped with EasyClean also offer a standard high-heat clean cycle for tougher messes.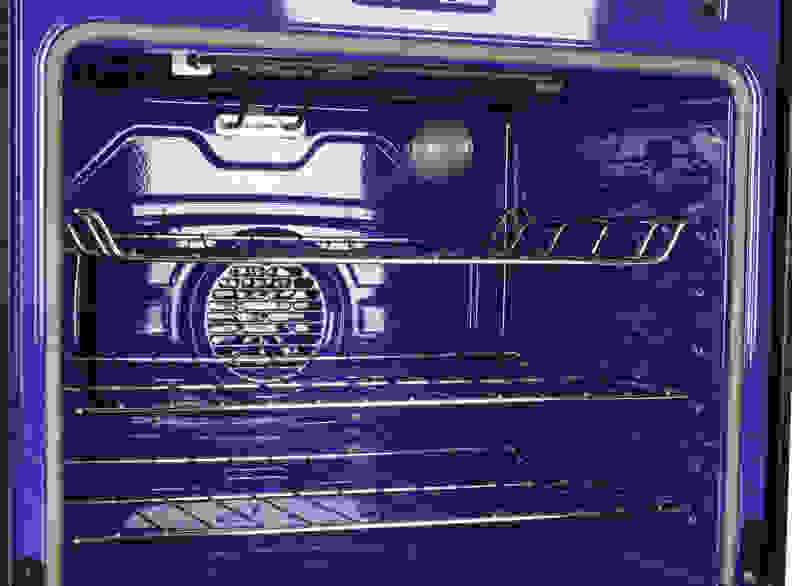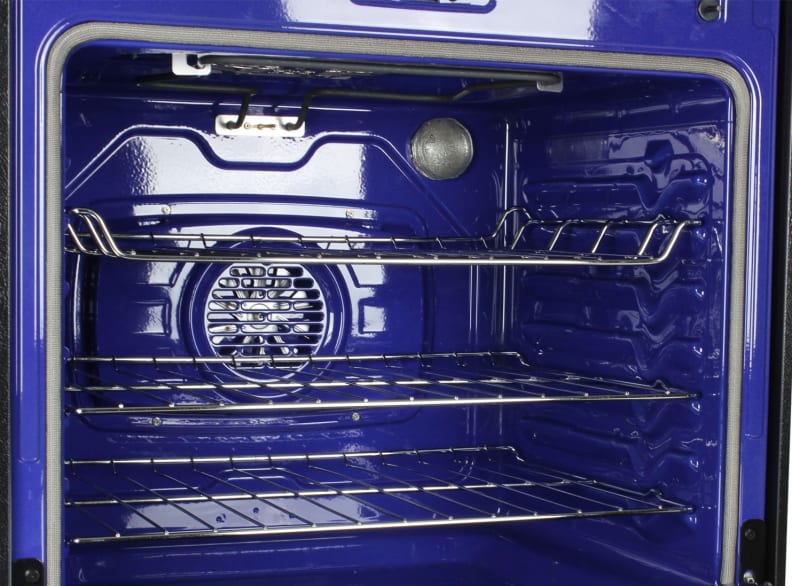 Remember...
Self-clean cycles differ from oven to oven, so be sure to consult your product's manual before using it. If your oven doesn't have a self-clean cycle, don't despair! You're not doomed to a lifetime with a dirty oven—it just may take a bit more scrubbing to get rid of all that baked-on grit and grease.
Related Video