Ovens & Ranges
New Cooktops Use Sensors to Keep Food From Burning
In Europe, high-tech appliances use sensors to perfect your food.
Credit: Reviewed.com / David Kender
If you frequently find yourself boiling a sauce instead of simmering it, or serve your guests goopy pancakes, you might need some help in the kitchen.
That's why two European manufacturers have put high-tech sensors in their cooktops. They keep temperatures accurate and precise, so you can concentrate on making a meal instead of babysitting your appliance.
Miele recently debuted TempControl, which the company claims will put an end to ruined recipes. We had a chance to try it on the show floor at IFA Berlin earlier this year, and witnessed feats including eggs that fried for 12 minutes without burning.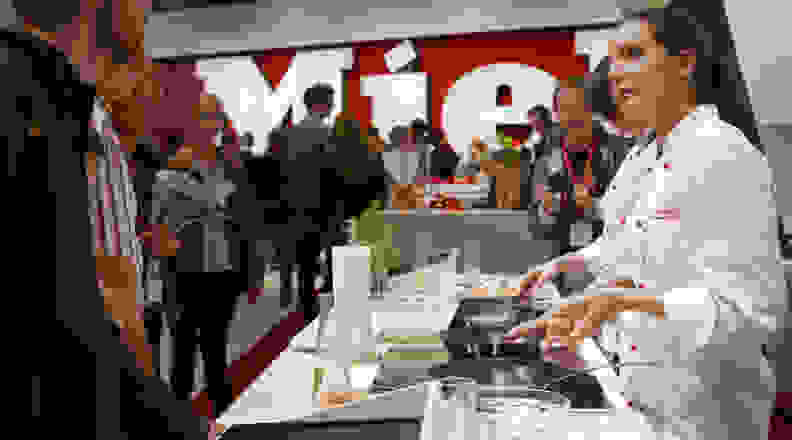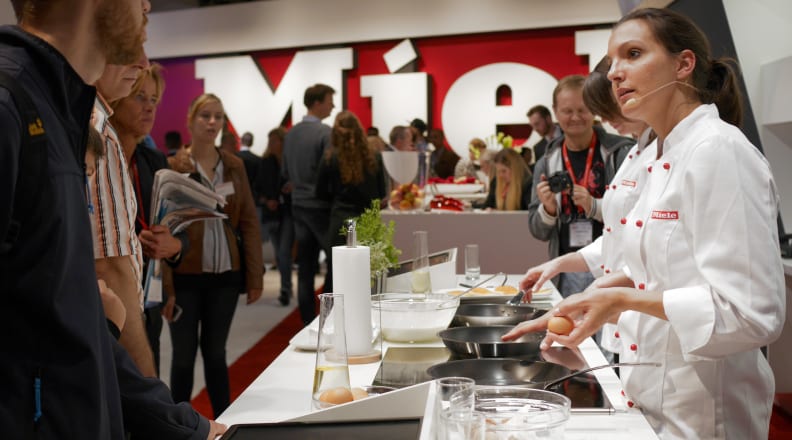 That might sound like an extreme example, but it's important to remember that this is an induction cooktop, which behaves differently than a gas or radiant electric model. You see, induction heats up the surface of a pan quickly and efficiently, which means an unattended burner can easily get ahead of a careless cook.


That's why Miele embedded sensors underneath the front burner of TempControl–enabled cooktops. In addition to monitoring a pan's temperature and adjusting the burner's temperature accordingly, another sensor checks the reflectivity of the pan to determine its thermal conductivity.
You can choose from three different settings: simmer, medium, and high. The lowest temperature is designed to keep soup from bubbling over, while the highest is ideal for keeping oil at a consistent temperature for frying or sautéing.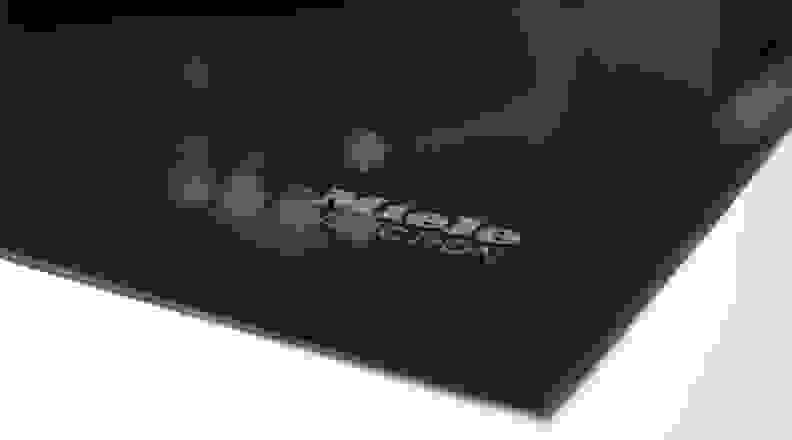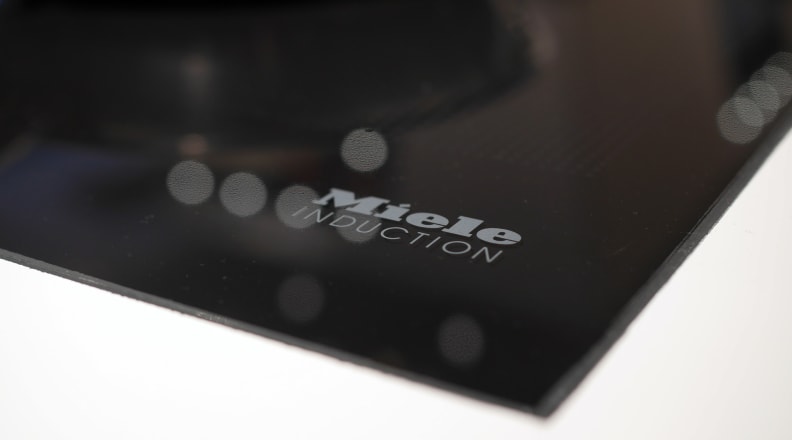 Bosch's flagship induction cooktops offer some similar options.
For instance, the Perfect Cook Sensor follows the same concept as TempControl, except it puts the sensor on the pan instead of in the cooktop. That adds some flexibility—you can put multiple sensors on multiple pans—but it does require you to stick rubber connectors onto the sides of your cookware.
Perfect Fry seems even more useful for cooks who want to learn or experiment. Select the Perfect Fry option, and the cooktop will beep as soon as your oil is ready for frying. If you're confused by recipes that tell you to wait for oil to "shimmer," this is a useful learning tool.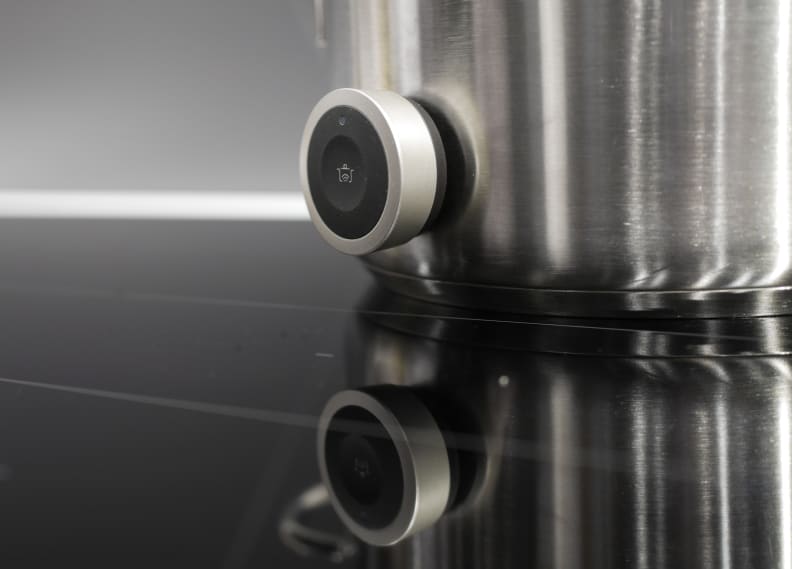 The concept isn't totally unheard of: Back in the '60s, GE debuted the Sensi-Temp burner, which employed a less advanced version of the same idea: A spring-loaded thermocouple measured the temp of your pan, while a thermostat adjusted the radiant burner's heat accordingly. Because Miele's solution uses induction, it's inherently more sophisticated—and accurate.
None of the sensor-based models are yet available in the U.S., but if they do hit our shores, you can bet they won't come cheap: The European TempConnect model we saw at IFA is expected to sell for the equivalent of $2,600.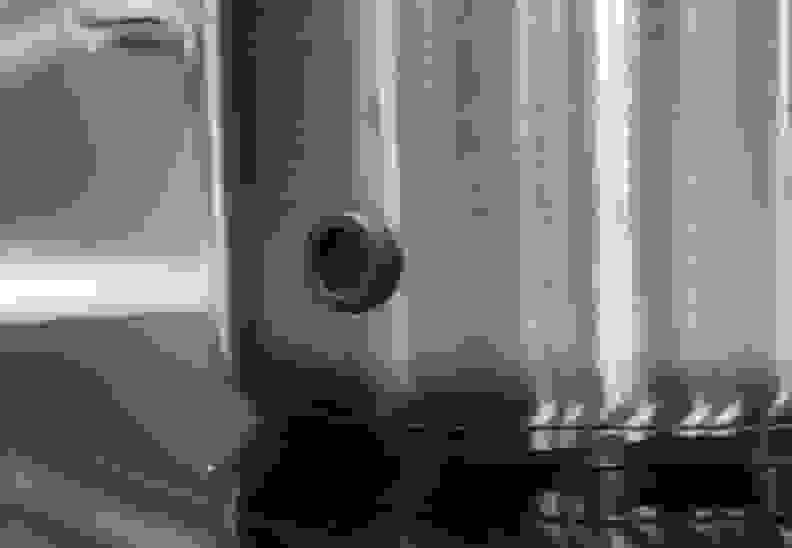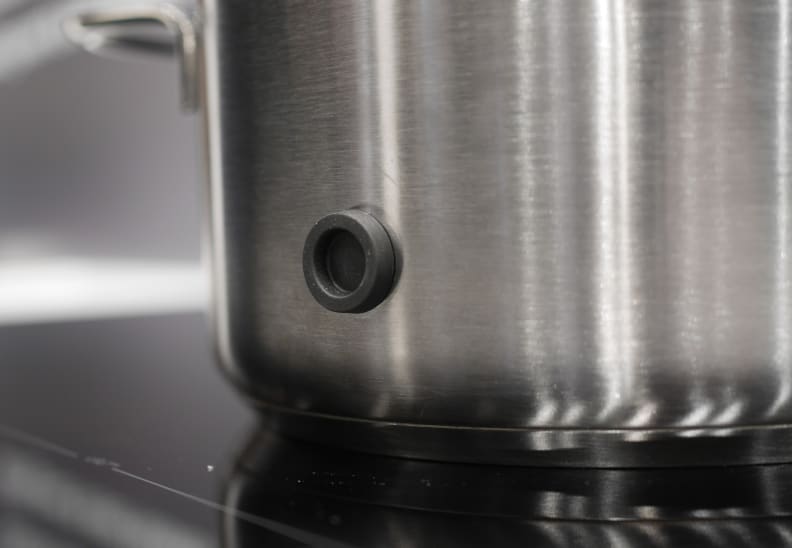 Related Video