Ovens & Ranges
10 Easter recipes on Pinterest you have to make
Hop to it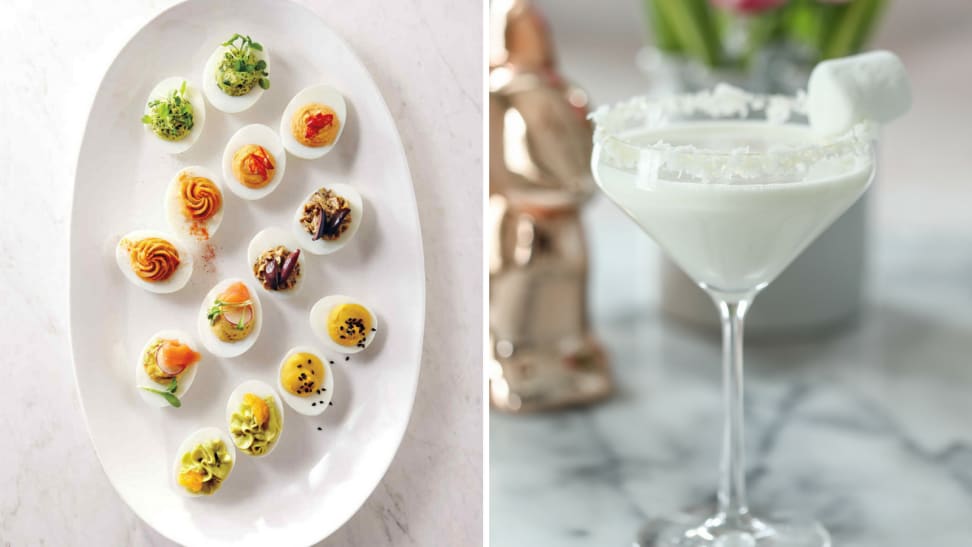 Credit: Martha Stewart / Inspired by Charm
As an Italian-American, Easter is one of my favorite holidays for one very important and obvious reason—THE FOOD.
My family's repertoire of mini ricotta pies, cookie baskets, and pasticiotti is solid and rarely changes. If our table is without these favorite traditional desserts, you can expect yelling. But, we do try to incorporate a fun new recipe every year, which we typically like to make all together. For this, we ALWAYS take to Pinterest.
No matter what traditional recipe your family is cooking up for the holiday, there are always some fun spins on classic recipes that we all need to try. Here are 10 that I am obsessing over right now.
1. Cottontail Martini
Since we are always so focused on preparing the food, we rarely make time to craft a signature Easter drink! This cottontail martini is adorable, and perfect for coconut lovers. I've already sent the recipe to my whole family as a special request!
2. Chocolate Covered "Carrot" Strawberries
These are too easy, and would make a fun activity for any youngsters in the family. All you need are fresh strawberries, and a bag of orange candy melts. I would personally plate these with white bunny Peeps as well.
3. Baby Bunny Cookies
We made these last year, and they were a HIT! They are also very simple to make, and delicious with your post-feast coffee. To create the look of ears on the cookie, you pull them out mid-bake and snip the tops with kitchen shears.
4. Easter Bunny Rolls
Honestly, any excuse to make a regular food into a bunny or chick, and I'll take it.
5. Bacon Chick Cheese Ball
This recipe couldn't be easier, and since we are HUGE cheese fanatics in my family, this would be gone quicker than you can say 'Bacon Chick Cheese Ball.'
6. Overnight Eggs Benedict Bake
If your family opts for a brunch style meal for Easter, this recipe is great to keep in your arsenal. I mean, any recipe that involves drenching anything in Hollandaise sauce, I am so here for. Besides the ingredients, you'll need a solid baking dish—and we recommend Lodge products as an economic alternative to Le Creuset.
7. Honey Roasted Carrots
My mother is a huge fan of roasted carrots, so they almost always make their way onto our table, no matter the holiday. I suggest heading to a local farmers market to pick up carrots that still have the greens attached, and multi-hued carrots to add some color to your tablescape.
8. Baked Ham and Cheese Sliders
I love this recipe because it reminds me of the post-Thanksgiving-meal sandwiches we eat for days after the holiday celebration. Whether you are making these with leftover ham or including these as an appetizer, these savory bites will be a hit with even the pickiest of eaters.
9. Untraditional Deviled Eggs
Deviled eggs are easily one of the best parts about Easter—except NOT the bright yellow, paprika-sprinkled ones you're thinking of. My family adds diced black olives to give the yolk filling more flavor, but these unique variations by Martha Stewart are making me reconsider our classic spin.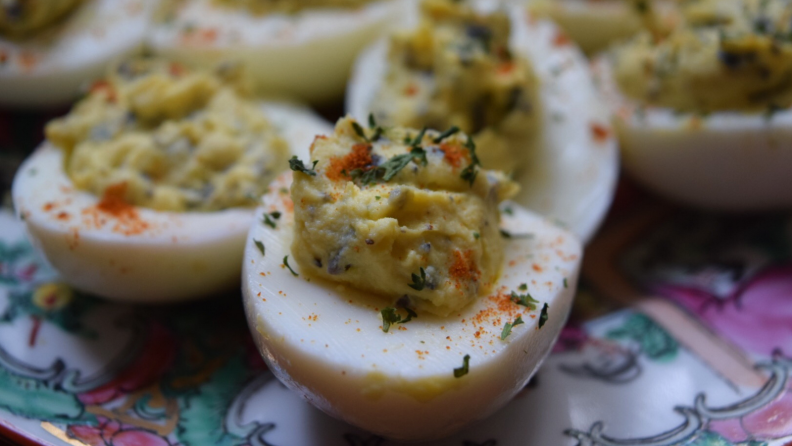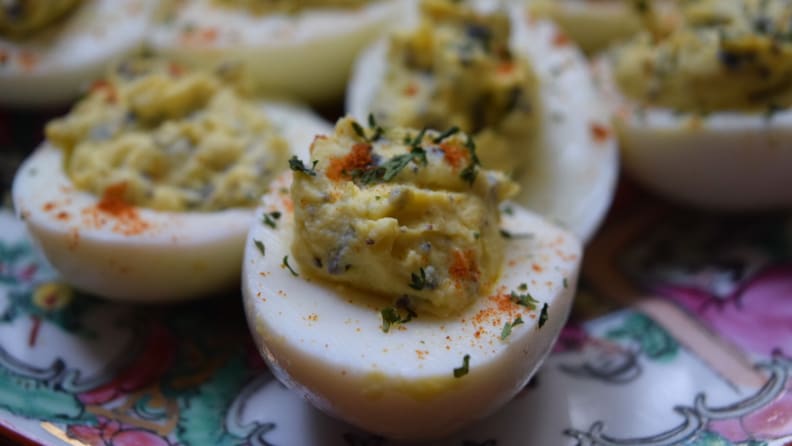 10. Cheesy Scalloped Potatoes
This is an ode to my sister-in-law's family, who now joins our family at the Easter table (the more the merrier)! My sister-in-law's mother (who's in charge of bringing her famous cheesy potatoes) recently wrote to our family jokingly, "I just realized the irony of the Irish girl agreeing to bring potatoes. Stick with what you know." I can't wait to have them at our table!