Ovens & Ranges
Clean and Simple: Why Grey Is the Color of the Future
The hottest trend. The coolest color. Meet Mr. Neutral.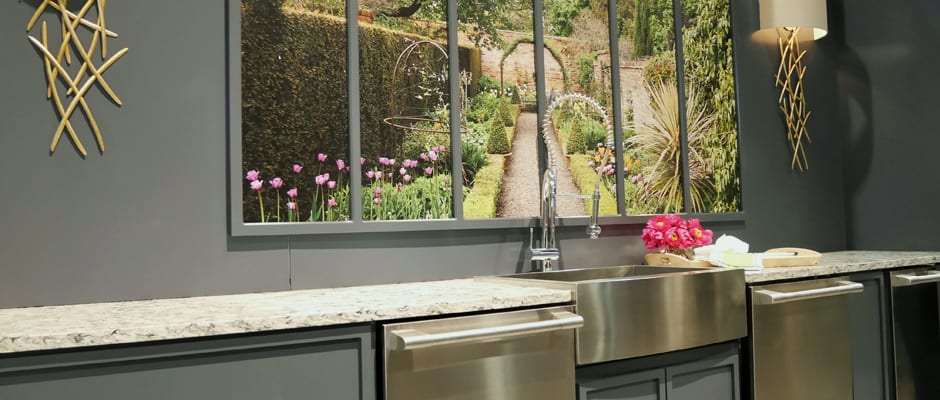 Credit:
Call it graphite, smoke, ash, charcoal, or even juniper berry. Call it gray or call it grey. But please don't call it dull, because this neutral is au courant for designers all over America.
Grey has long been fashionable in European homes, the hatching ground for so many trends that trickle their way into America. But some styles never manage to cross the Atlantic. So how is grey finally getting its day?
"It's clean and simple," stated Cindy Hahn, executive VP of marketing at MasterBrand Cabinets. There are few rooms in the house that insist on a certain level of hygiene quite like the kitchen and bathroom. A neutral like grey evokes cleanliness without the sterility of an all-white room.
There's also the fact that grey plays well with others. Chances are good that your new grey cabinets will match just fine with existing wood floors, stainless-steel appliances, and even bright colors. "It can be combined with everything," says Martin Fritzen, export manager for Bauformat Küchen, the high-end German cabinet maker. In a time when open-concept designs are bringing the kitchen into the rest of the living space, neutrals are a great way to prevent clashing aesthetics.
The National Kitchen & Bath Association (NKBA) reports grey will be the fastest growing color scheme for kitchens and baths in 2014. We asked what is making grey popular now.
"I love color history, but I can only speculate" said Maria Stapperfenne, president-elect of NKBA. "The last time the industry was headed toward grey color schemes was in 2000. Then we had 9/11. Grey represented the future, and our nation felt insecure about the future. We turned around and looked backwards, using blues and greens, earth and water tones."
"With grey, I think you're seeing people's security with the future," she added.
At the Kitchen and Bath Show (KBIS) in Las Vegas, we walked the floor to see just how grey has impacted the design scene.
Grey and White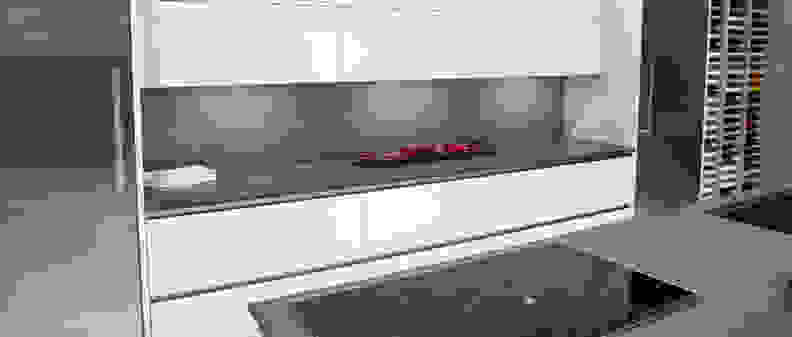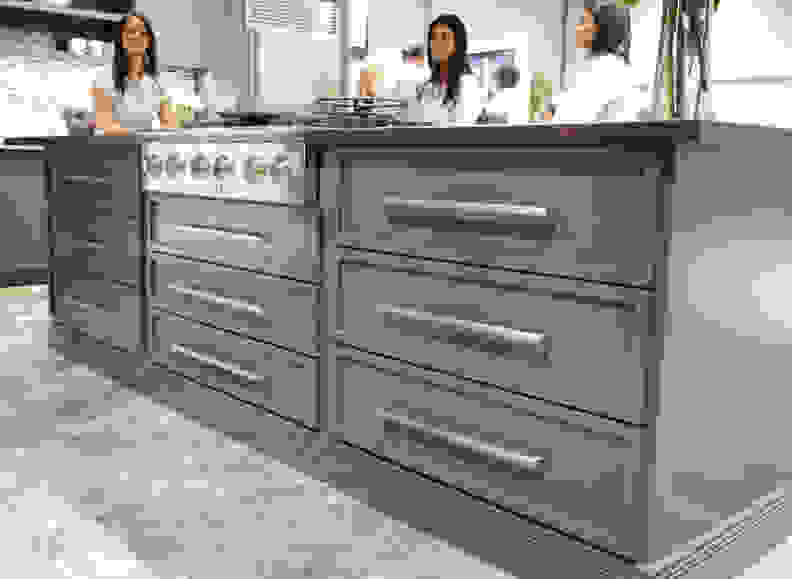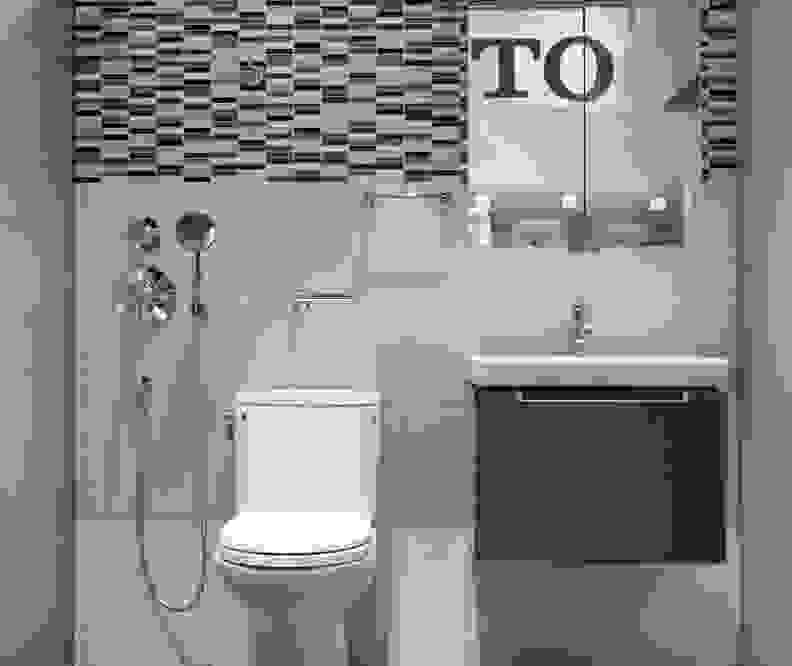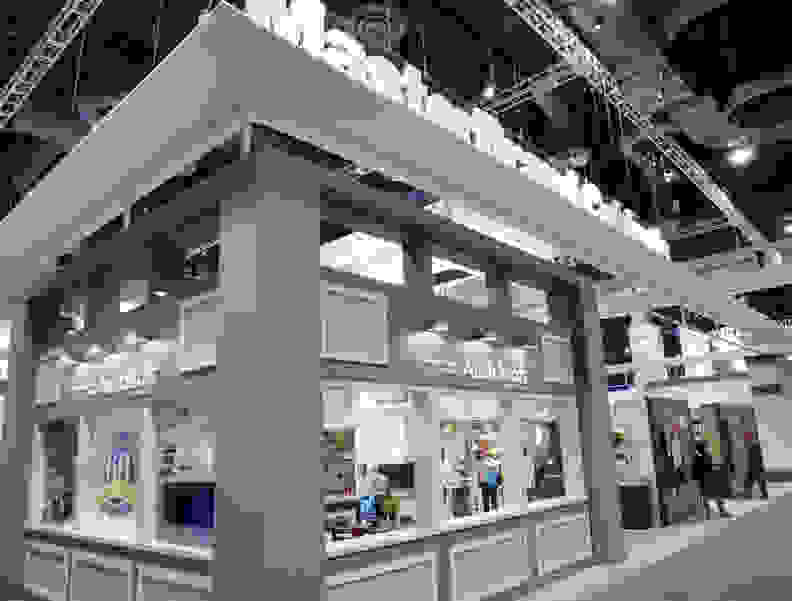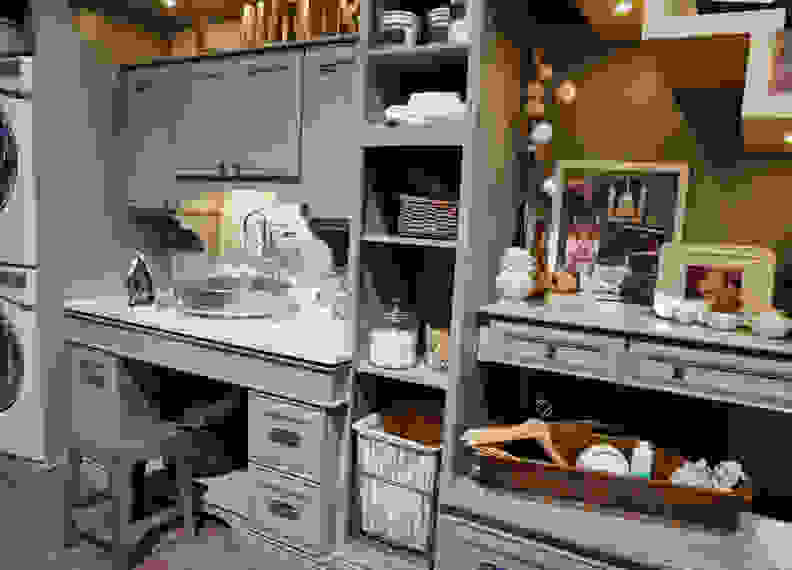 Grey and Wood Tones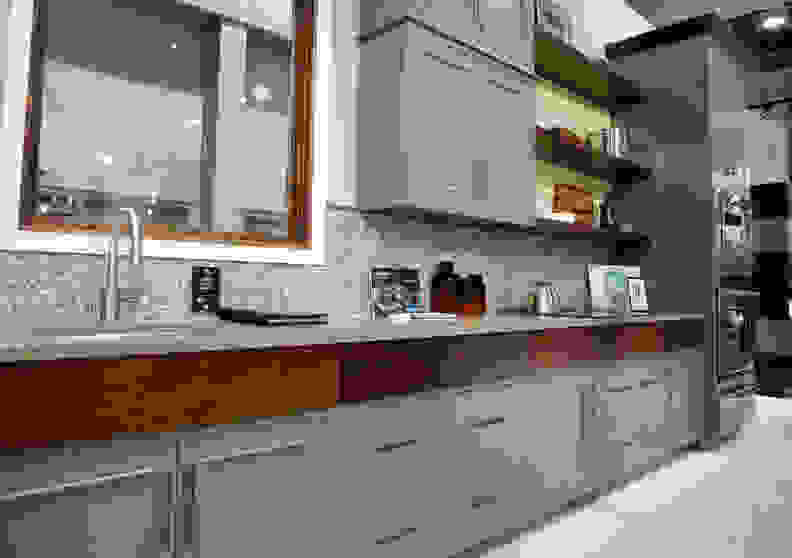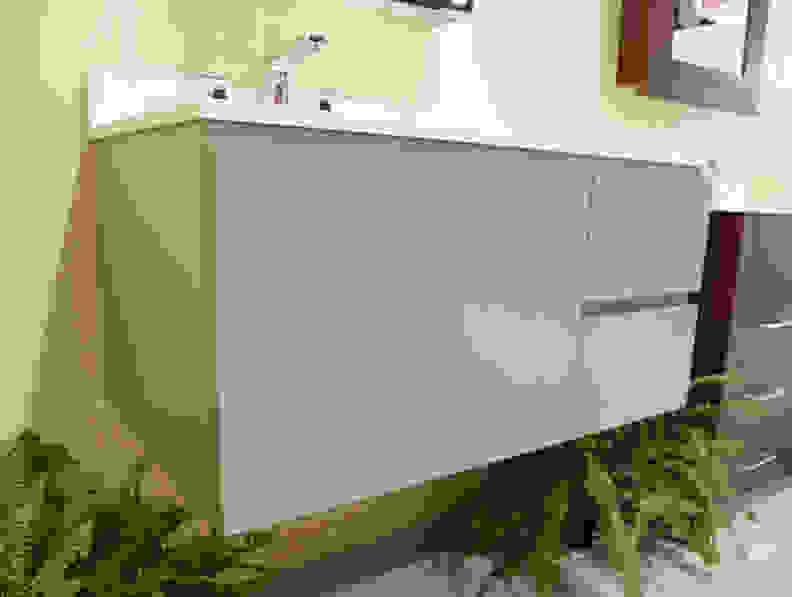 Up next