Ovens & Ranges
Was your holiday dinner a disaster? Time to get a new stove.
When entertaining goes awry, your oven might be an unwanted guest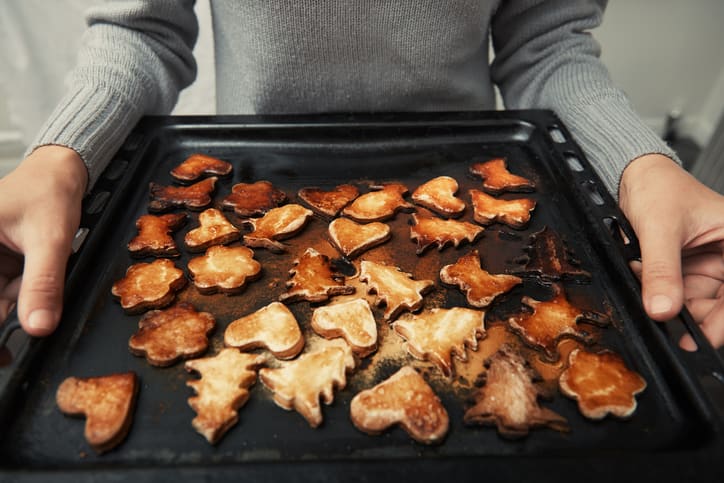 Credit: Getty Images
Whether it takes forever to preheat, can't fit all your food, burns instead of broils, or just looks terrible in your kitchen, a lousy oven is all it takes to turn cooking into a chore.
If your oven ruined your holiday entertaining, it might be time to think about upgraded appliances.
You're in luck: We've tested all the top-selling ranges, ovens, and cooktops on the market. We baked, roasted, broiled, and boiled—all while measuring how quickly and evenly cooking took place. We cleaned them when they got dirty, tried out all their special features, and compared them against each other.
Now, thanks to our hard work, you can rely on our recommendations for the best cooking appliances to buy that will make mealtime easier and wow your guests in 2017.
Samsung Flex Duo Range
Double oven ranges let you cook two different things at the same time, but they can't fit a giant Thanksgiving turkey. Big ranges can fit anything, but it can be hard to prepare multiple side dishes at once.
What if there were an oven that could do both? Well, there is, and we love it.
The Samsung Flex Duo line of ranges all come with a divider that slides into the middle of the oven. Home cooks can temporarily divide one oven into two, and cook two items at different temperatures. When you're done, the divider slides into a spot above the storage drawer.
Flex Duo ranges start at just $1,100 for a basic model, but go all the way up to an upscale, $3,300 Chef Collection model—so there's a fit for every kitchen and every budget.
Thermador Pro Harmony Range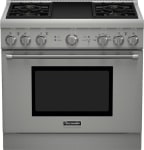 If you're serious about cooking and want a pro-style range, our recommendation comes from Thermador. While Wolf, Viking, Monogram, and Miele all make good pro-style ranges, our tests show that Thermador offers the best combination of style, performance and value.
The Pro Harmony range comes in both gas and dual-fuel, and is available in 30, 36, and 48-inch widths.
We're fans of Thermador's Extra-Low simmer setting, which rapidly cycles a burner on and off for mild temperatures. In addition, powerful 18,000 BTU gas burners can put a great sear on a steak or heat up a wok enough for real stir fry.
Whirlpool WFE515S0ES Electric Range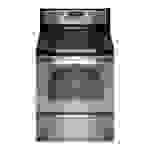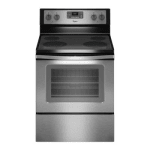 If you're looking for a replacement for an electric range, look no farther than this bargain-priced Whirlpool. Stainless steel and clean lines will match any kitchen, and a smooth rangetop, hidden heating element, and steam clean option mean it's easy to keep looking good.
Our testers liked that it baked and broiled more evenly than other ranges in its price class. Owners seem to agree, and give it rave ratings on retailer websites.
In fact, our own appliance editor (that's me!) liked this sleek Whirlpool so much, he put one in his own kitchen for under $500.
GE Café CT9050SHSS Wall Oven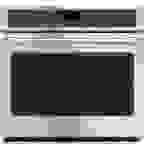 Wall ovens can last a long time. But if it's time to upgrade, we recommend the GE Café CT9050SHSS (a double-oven GE CT9550SHSS is also available). Not only does it have a unique convection system for better airflow, a 10-pass broiler for evenness, smooth-gliding racks, and superb temperature control for baking and roasting—it also comes with a host of hidden, smart features that actually work.
For instance, it comes with Amazon Alexa voice integration. Just tell the GE to preheat or change the temperature, and voice recognition lets you keep cooking without getting your dirty hands all over the attractive control panel. It also has Notification Lighting, so you can see how long a timer has left at a glance from across the kitchen.
Electrolux EW30IC60LS Induction Cooktop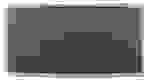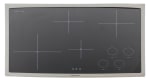 If you currently have an electric cooktop, it's time to upgrade to induction. Where a traditional electric range heats up a burner which then transfers to a pan, induction uses magnets to heat a pan directly. That means you get more precise temperature control and faster boiling. Plus, the surface of the cooktop never gets hot.
Our pick for an affordable induction cooktop is the 30-inch Electrolux EW30IC60LS, which boiled six cups of water in just two and a half minutes! Whether you're tired of waiting for water to boil or have trouble getting your pans the right temperature, induction might be the fix for your cooking woes.
Related Video
Up next