Ovens & Ranges
There's a New Home Appliance Brand Coming to America
One of Europe's best-known brands is headed to the U.S.
You've probably never heard of Beko, but it's one of the leading appliance brands in Europe. A division of Turkey's Arçelik conglomerate, Beko already imports European-style compact appliances to the U.S. under the Blomberg brand name.
But for 2016, Arçelik is planning an aggressive expansion into the North American market, armed with full-size appliances better suited to American tastes. We got a sneak peek at the new line during IFA 2015 in Berlin, and came away impressed with everything from features to price and build quality.
Perhaps the most impressive of the new offerings is a line of pro-style, 30-inch ranges that have the look and feel of luxury models but are priced more in line with mass-premium offerings from KitchenAid or Electrolux. In-store prices are expected to fall between about $2,800 and $3,200. The new ranges will be offered in gas, dual fuel, and induction configurations, and 36-inch models may be available down the road.
Unlike some of the more affordable pro-style ranges on the market, Beko's models aren't short on features. The range may look spartan, but its controls glow red and blue to show when they're on or off. The oven offers special functions like Convection Bake, Convection Roast, and Bread Proof, and slide-out racks can be left in during self-cleaning cycles (only GE offers something similar).
Burners include 675 BTU simmer and 20,000 BTU high-output options, and the oven is a comparatively large 5.7 cu. ft. It also has a Sabbath mode, which is not a commonly found feature on a pro-style range.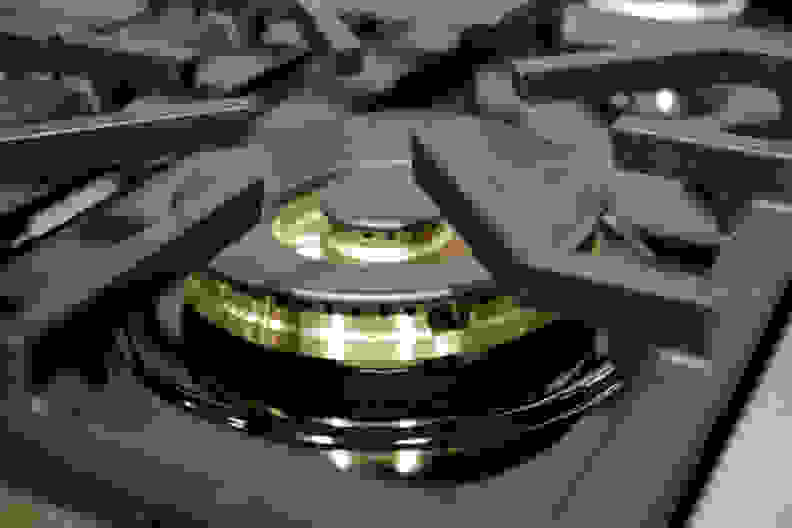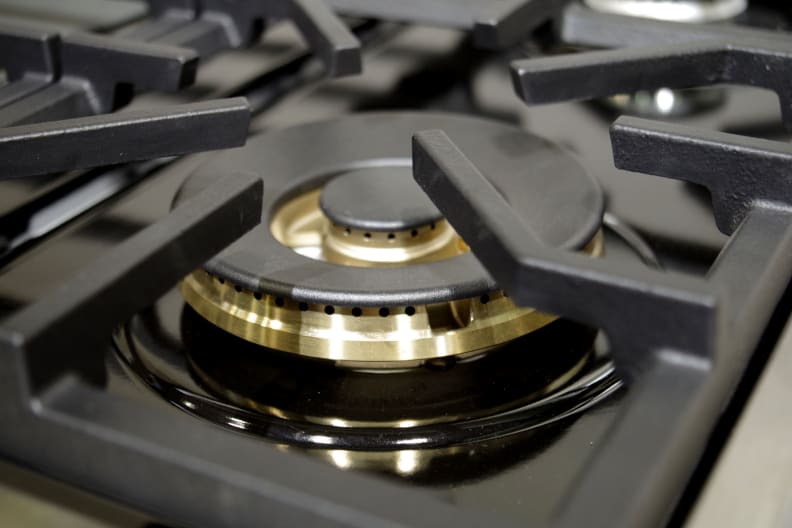 If you want a more affordable option, Beko will also sell a freestanding range with a slide-in look. It looks a lot like the offerings from the Bosch Benchmark line or the Samsung Chef Collection, although it promises to undercut both on price.
The slide-in range will be available in dual fuel, gas, radiant electric, and induction, and Beko says its 6.7 cu. ft. electric oven will be the largest in its class. There's a warming drawer under the oven, and a new convection design will ventilate air through the sides of the oven cavity. Beko says that its so-called Surf system will cut convection time between 20 and 30 percent.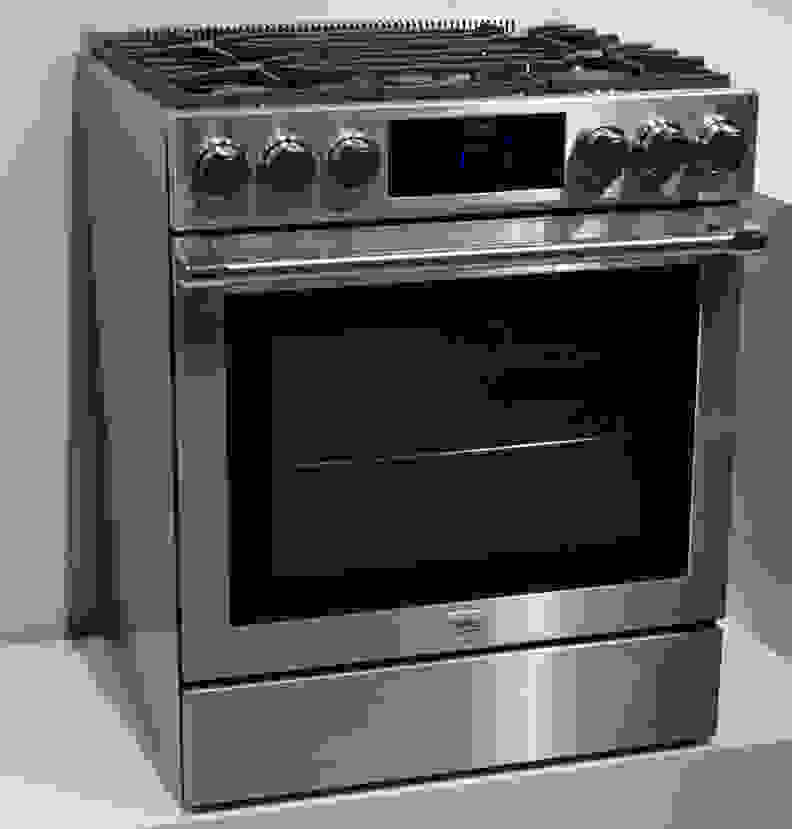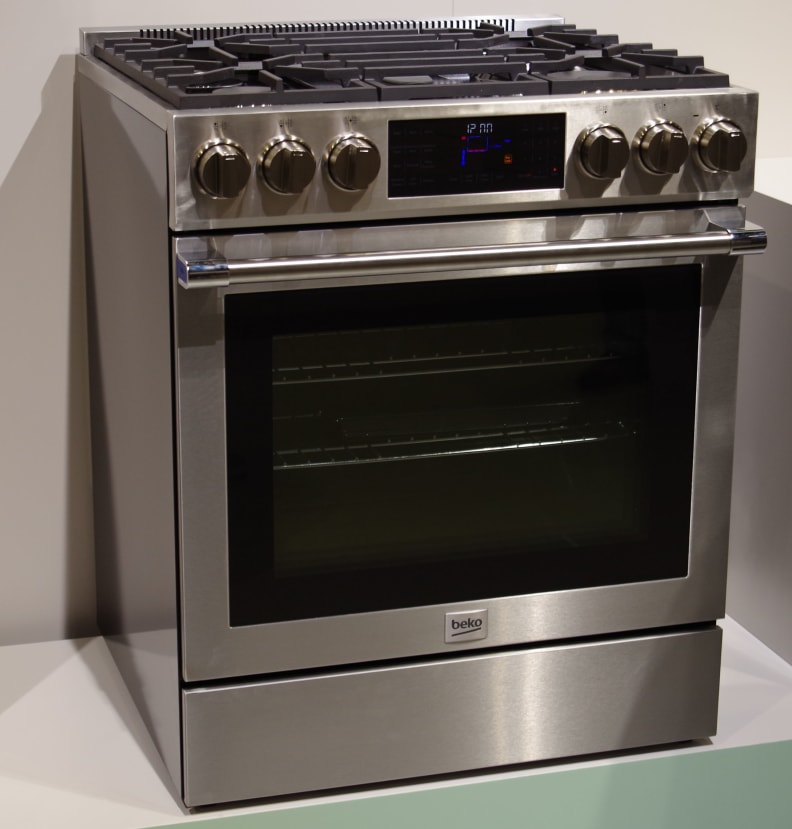 Beko representatives claim that the forthcoming 36-inch, counter-depth, stainless-steel French door refrigerator will have the world's largest ice capacity in the freezer at 11.2 lbs. Build quality felt top-notch, and we appreciated how the pull-out freezer was cleverly divided. The 21 cu. ft. fridge is expected to sell for under $3,000.
At the high end, a new built-in, 30-inch refrigerator is designed to compete with offerings from Liebherr, Miele, KitchenAid, and Thermador Freedom. It features 18 cu. ft. of space, a pull-out freezer, an internal water dispenser, and—designers, rejoice!—thick hinges that are field reversible. (In other words, you don't have to choose between a right- or left-handed fridge at the time of purchase.) It's expected to sell for around $4,500—not bad for a built-in.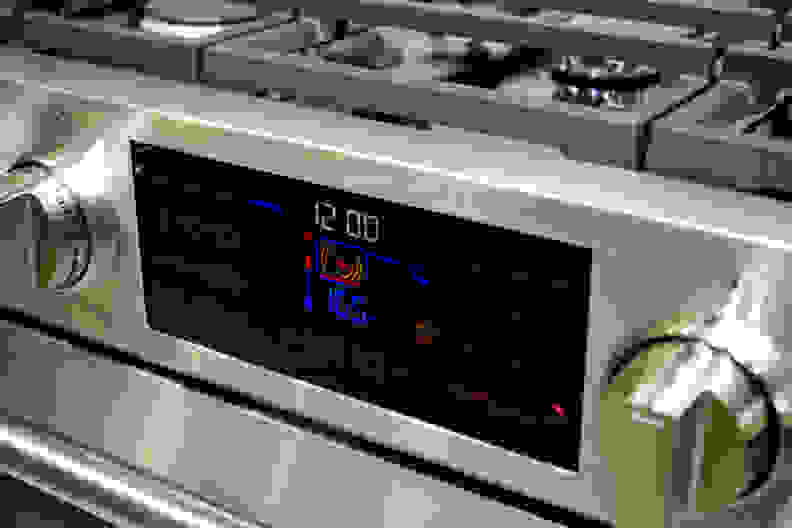 Finally, a new dishwasher rounds out the lineup. Similar to existing models from Blomberg, new Beko dishwashers will get a unique wash arm that puts a more intense spray on the right side of the rack.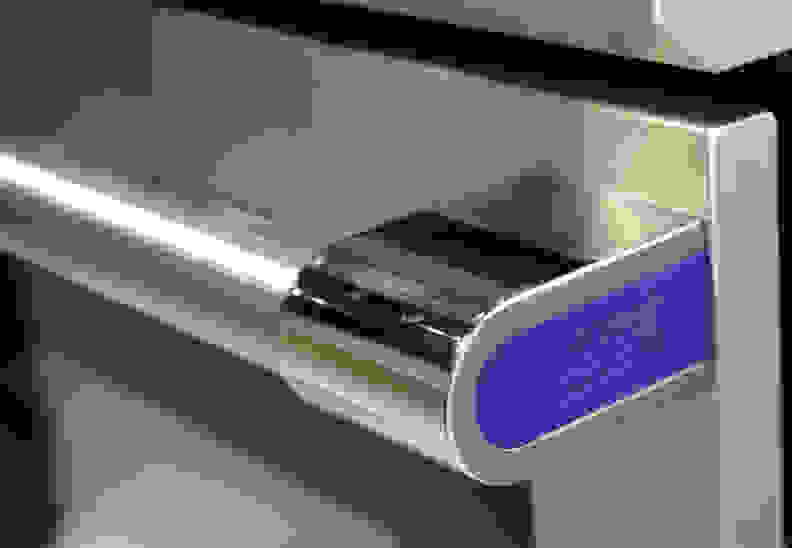 Expanding into North America is an ambitious plan for any appliance manufacturer—it took major brands like Bosch, LG, and Samsung over a decade to get it right. But if any company can carve out a niche in an already-crowded market, we think Beko can do it, as long as it prices its products aggressively and builds a more complete lineup of products like the ones we saw at IFA.
Representatives told us that the company plans on adding even more products in the future, so it sounds like an even greater expansion is in the works.
Related Video