Ovens
Google Wants to Make Pizza Delivery Even Easier
OK Google, order me some sushi.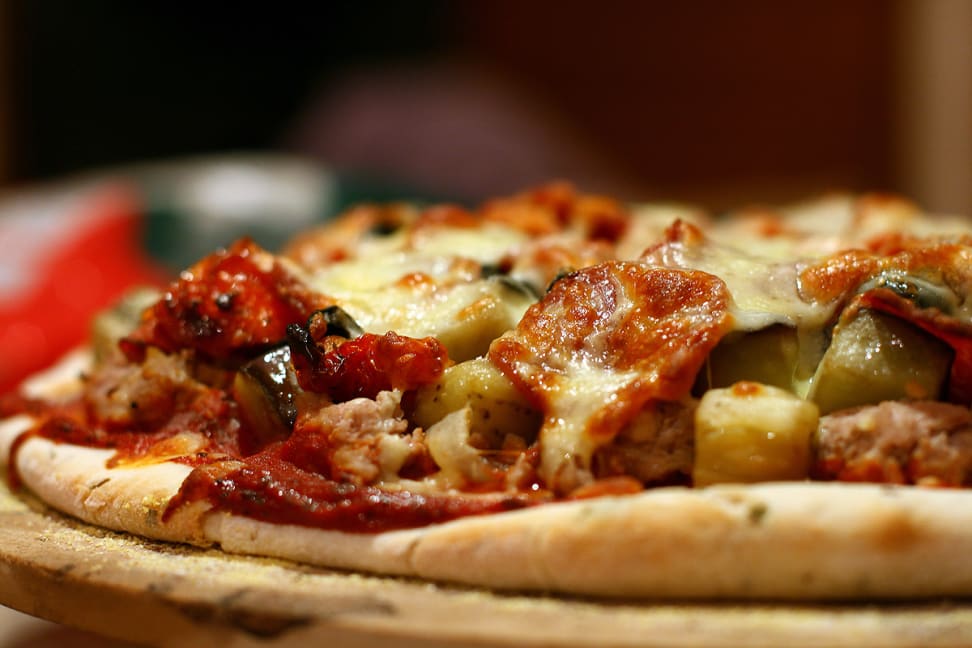 Credit: Wikimedia Commons, "Lppa"
In its continued push to become an inescapable part of life, Google announced last week that it will begin offering food delivery services. But instead of going it alone, the search giant is partnering with established delivery websites.
With the new integration, you will be able to find delivery links in restaurant search results for BeyondMenu, Delivery.com, Eat24, GrubHub, MyPizza.com, and Seamless.
Clicking or tapping the "Place an order" button will present you with a list of all the services that deliver for a given restaurant. After you click on one, you will be brought to that service's website.
Pretty straightforward, right? So why, then, is Google throwing its rather large hat into this rather crowded ring?

TechCrunch points out that the arrangement is likely to be very beneficial for Google—and for somewhat ominous reasons. The delivery options essentially provide Google with even more data about your personal likes and preferences. (It's like Skynet for pizza.) Also, delivery services like the arrangement because they get preferential treatment on the world's most popular search engine.
If your favorite delivery service isn't one of the initial partners, don't fret. Google plans to add more in the future... Yay?
Related Video
Up next
Get Reviewed email alerts.
Sign up for our newsletter to get real advice from real experts.