Ovens
Grundig Brings Creative Solutions to the Kitchen
The European giant's gimmicky features are actually innovative.
Credit:
You may not have heard the name, but Grundig is a major European appliance maker. And while the company does not sell its products in the United States, some of the innovative announcements at IFA 2014 in Berlin may herald a bright future for kitchens around the globe.
Perhaps the most interesting announcement from Grundig is the VUX System, which stands for Virtual User eXperience. It is a projection system that projects touch controls for your kitchen appliances onto your countertop. This is likely the same system that Beko, a fellow Arçelik subsidiary, announced back at EuroCucina in Milan.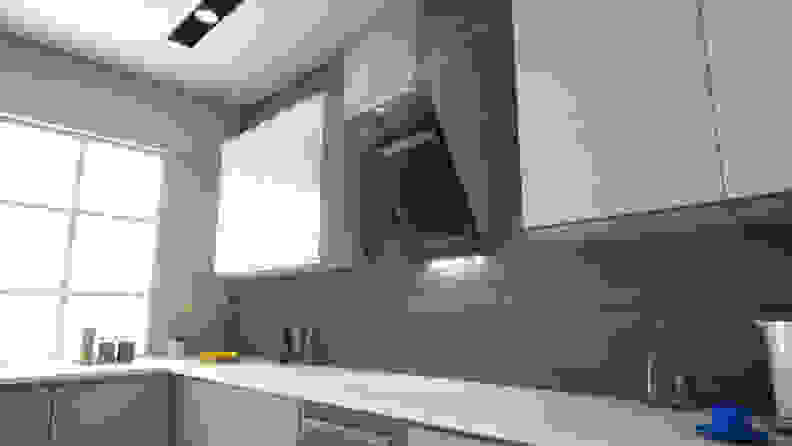 Grundig says VUX could be integrated into a kitchen hood over a cooktop, displaying all appliance controls as well as positions for where pots and pans should be placed.
Speaking of cooktops, Grundig introduced its new FlexiCook+ induction cooktop. According to the company, the product allows for more flexible pot and pan placement on the cooktop, no longer confining you to predetermined pot sizes. The range features 11 induction zones that can detect pots and pans on the fly and heat each one separately. You can even create 3 larger "flexi-zones" out of the 11 individual zones.
For things that need to be cooked below the countertop, Grundig has the Divide&Cook oven, which comes with a special panel to divide the oven in two. This allows you to cook two separate dishes at different temperatures and cook times. The oven even has special air circulation fans in the back to prevent flavors from mixing between the two dishes. You can also choose to use just half of the oven to save energy.
Fire the ion cannon!
Grundig took a more sci-fi approach to its dishwasher. It uses ion technology that the company is calling FreshGuard to get rid of bad smells that form from leftover food particles in your dishwasher.
The company also brought FreshGuard to its new side-by-side Fresh Wonder refrigerator, which has a gimmicky feature of its own: a VitaminCare crisper. The crisper has a special light that the company says encourages photosynthesis in your vegetables, preventing vitamin loss within the plants.
From hair curlers and French macaron-colored appliances to UHD TV's, Grundig's conference truly ran the product gamut. Whether any of these new technologies come to the United States remains to be seen. Grundig's parent company Arçelik sells appliances under the little-known Blomberg brand, so it is possible.
Up next
Get Reviewed email alerts.
Sign up for our newsletter to get real advice from real experts.