Ovens & Ranges
Jenn-Air's Downdraft Ranges Go Duct-Free
Now you don't need to remodel your house to get a new range.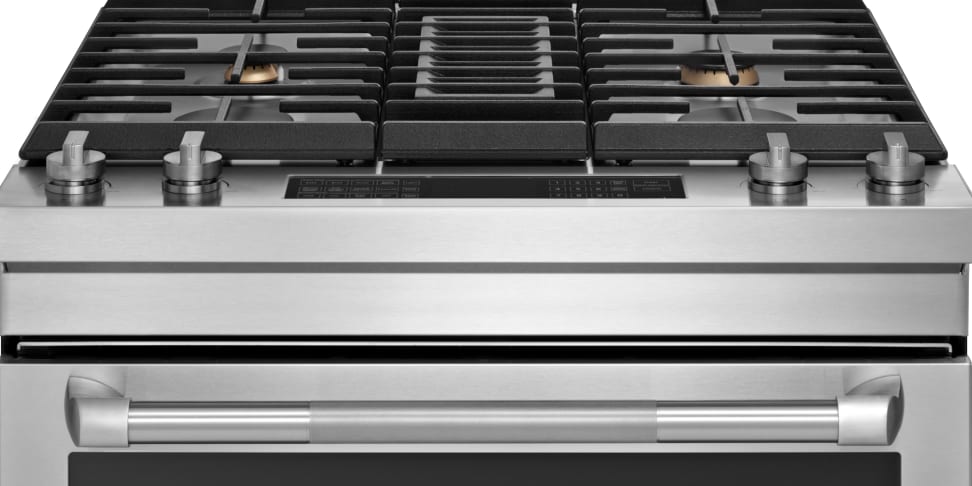 Credit: Jenn-Air
For decades, Jenn-Air has been the driving force behind downdraft ranges, which feature built-in vents between the burners to suck smoke and steam through a vented filtration system.
While a traditional downdraft range means you don't need to install a range hood, Jenn-Air's new models don't even need ducts. That means they can be installed almost anywhere.
These are serious (and seriously pretty) appliances, targeting high-end kitchens.
Announced this week at the Architectural Digest Home Design Show in New York, the company's newest 30-inch electric and dual fuel downdraft ranges can either be vented outside or installed duct-free. These are serious (and seriously pretty) appliances, targeting high-end kitchens.
"For the first time, exterior ducting issues will not limit the choices of those who have a standard 30-inch space and prefer the high performance downdraft ventilation our brand offers," said Jenn-Air marketing director Brian Maynard in a statement. "Whether the challenge is a high-rise environment [...] or simply a homeowner not wanting to install exterior duct-work, these ranges offer a premium, high performance option."
The dual-fuel JDS1750E series models feature four brass burners including by a 17,000 BTU PowerBurner, 15,000 and 9,200 BTU standard burners, and a 5,000 BTU simmer burner. Brunch aficionados will appreciate the included aluminum die-cast griddle.
If you prefer an all-electric setup, the JES1750E series ranges will give you four radiant elements. One of these is a Dual Zone Element that can reach 3,000 watts, and the others include a rapid boil element, a 1,200-watt 6-inch element, and a melt element designed for bakers who need to soften more delicate ingredients.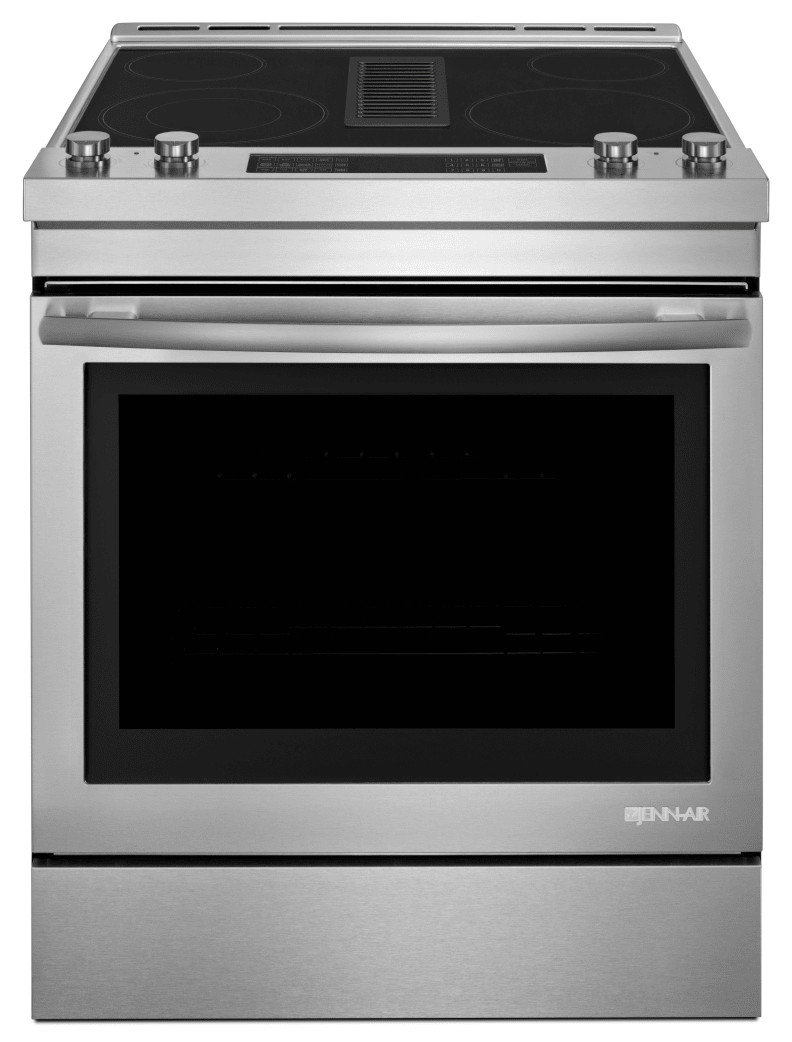 ×
Jenn-Air
Whether you choose the gas or the electric cooktop, you'll be working with 6.2 cu. ft. of oven space heated with a 3,200-watt convection element. If you're not used to working with convection, don't worry: An automatic conversion feature can quickly translate traditional cooking times and temperatures. Other nifty features include soft-close doors and ramp-up theater lighting.
Both range types will be available this May, in stainless-steel or black floating glass finishes. The dual-fuel model will also have the option of a "Pro-Style" look that includes a diamond-etched handle and chunkier knobs. The electric range will go on sale with an MSRP of $3,099, while the dual fuel option will start at $3,499. The W10748916 duct-free kit will be sold separately, but pricing is not yet available.
The announcement comes after sister brand KitchenAid introduced its own line of ventless downdraft ranges in January.
Related Video