Ovens & Ranges
KBIS Best of Show Is the Oscars of Home Design
A Dacor oven, Toto toilet, and Delta light-up faucet were among the winners at KBIS 2014.
Credit:
Los Angeles–based oven and range manufacturer Dacor was the big winner at the National Kitchen & Bath Association's (NKBA) annual showcase for the industry's latest products and innovations. Dacor's Discovery iQ 30-inch wall oven captured the gold award for Best of Kitchen, and also took home the association's Best of Show award.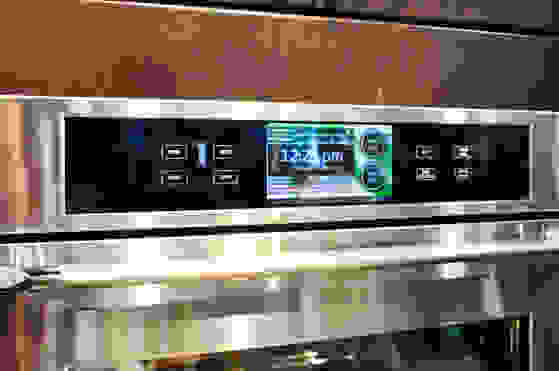 The smart oven, expected to be on the market this summer, is a product we previewed during the Consumer Electronics Show earlier this year. With WiFi connectivity that allows users to program and start the oven on their way home from work, the Discovery iQ can be accessed via tablet or smartphone and has an LCD screen for playing videos and selecting recipes. The oven retails for $4,299, or $7,399 in a double-oven arrangement.
Family owned and producing appliances since 1965, Dacor worked on the new oven for five years before launching it at CES. Company President Steve Joseph called the KBIS awards "a great win for the Dacor team."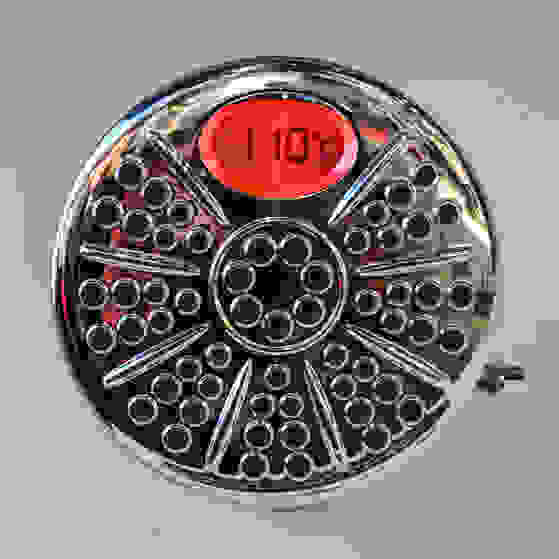 "We're using technology to give consumers innovations that matter in their cooking experience, to make cooking more convenient and more connected and produce better results."
NKBA is a non-profit trade association with more than 60,000 members. The organization's annual Kitchen and Bath Industry Show (KBIS) is a showcase for many of the newest products in the kitchen and bath industry. More than 75 products were entered into the competition and trade show attendees voted to select four for the top five prizes.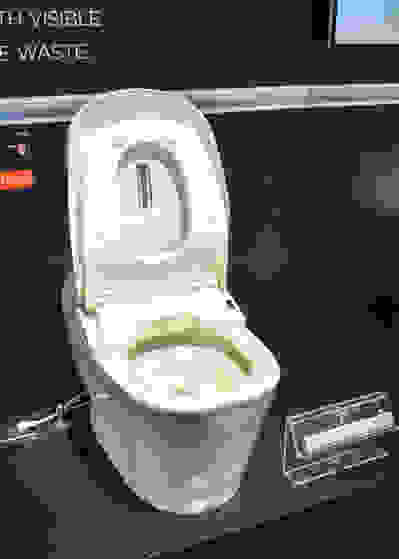 The gold winner for bathroom products was Delta Faucet's Temp2O technology, a digital temperature display for showerheads with an LED color indicator that signals whether the water is cold (blue, under 80 degrees), warm (magenta) or hot (red, greater than 110 degrees). The technology—particularly useful for parents and caregivers—will be available later this year in chrome, stainless, and bronze finishes and in a variety of styles for hand-held showers, shower heads, and bathtub spouts.
Japanese plumbing company Toto brought home silver in the bath category for the latest version of its high-efficiency toilets, the Neorest 750H. The product uses no more than one gallon per flush, and has a complex self-cleaning system incorporating UV lighting that activates when the lid is closed. The toilet comes on the market in April or May, and will retail for $9,900.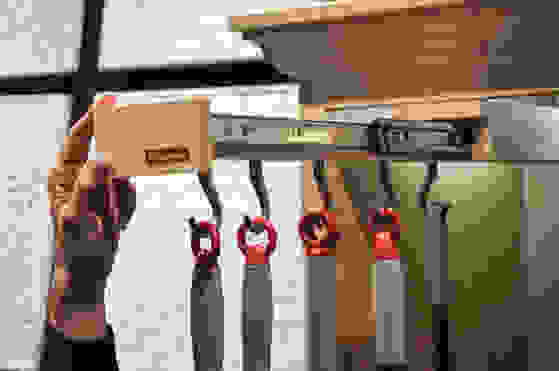 Earning the silver award for kitchen products was industry newcomer Glideware. The company produces an extendable sliding rack that can be mounted to the top of cabinets or closets, perfect for hanging pots, pans, mops, and brooms. Up to 100 pounds of cookware can be hung on the rack, which retails for $200.
The awards were spread between companies large and small, established and fledgling. Toto is the world's largest plumbing manufacturer, while Grand Junction, Colorado–based Glideware only launched its first product in September of last year.