Ovens & Ranges
New Solar Oven Could Help Save the World's Forests
Researchers have developed an oven that can cook with the sun's heat, even after dark.
Credit:
Unless you self-identify with certain counterculture groups, chances are pretty good that you've never used a solar cooker.
While they are decidedly niche items in the U.S., solar cookers are a necessity for those in the developing world. Affordable and surprisingly low-tech, these ovens use a combination of mirrors and clever insulation to harness the raw power of the sun.
The advantages of solar powered ovens are many. The devices are easy to make, offer fuel-free cooking, have little to no environmental impact, and help to limit deforestation. Of course, the technology is not without its shortcomings.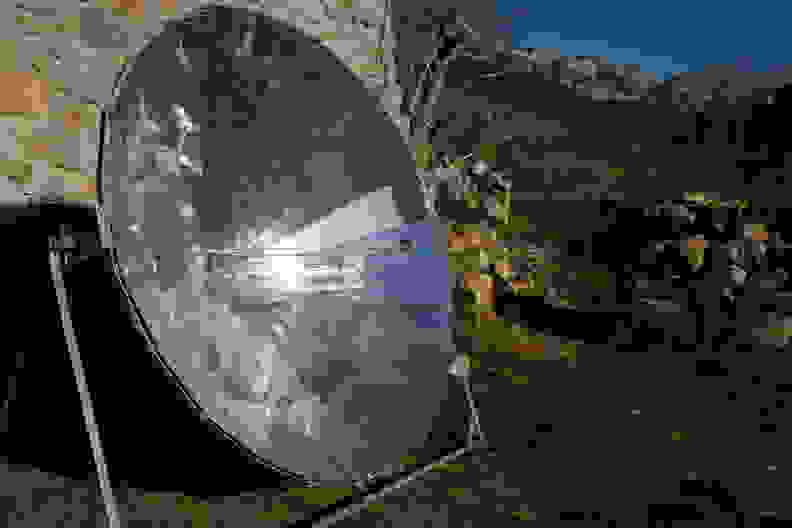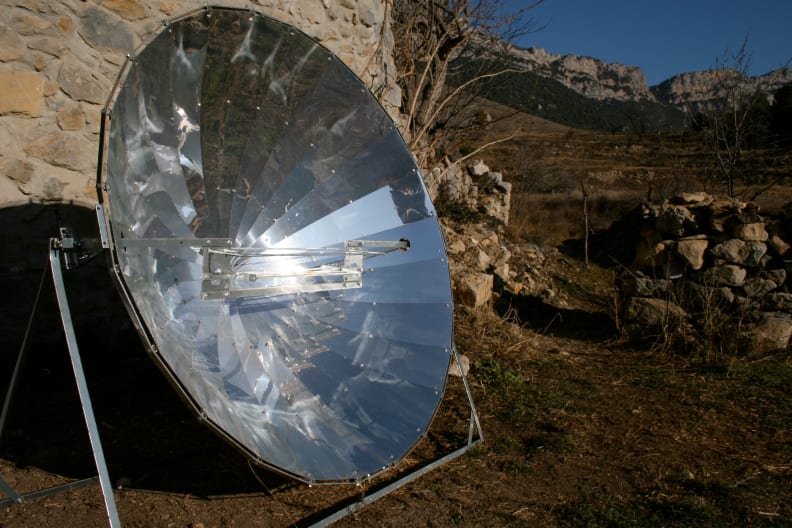 As you might expect, solar cookers are useless on cloudy days, and cooking in the evening is all but impossible. Also, even at high noon on the equator, the best solar ovens in use today max out at around 300°F. While that's more than enough to cook most dishes—given enough time, anyway—certain region-specific staples like Ethiopian injera bread require temperatures as high as 400°F.
But researchers at the Norwegian University of Science and Technology believe they've struck upon a new technique to address these shortcomings. They've developed a solar oven that is not only able to reach temperatures as high as 482°F, but is also able to store that heat over a 24 hour period.
The solar oven captures the sun's heat in a mixture of salts, including fluoride, chloride, and nitrate. This salt mixture acts as a solar battery, storing and discharging the heat over time.
With only 3% of its landmass covered in forest—down from as much as 40% in the 1960s—Ethiopia is in dire need of fuel-free cooking alternatives. While this particular cooker is still in the research and development stage, its Ethiopian-born inventor, Asfafaw Tesfay, hopes to make the oven available to schools, universities, bakeries, and restaurants in the region.
Via: AlphaGalileo
Hero Image: Flickr user "eko" (CC BY-NC-SA 2.0)