Ovens
New Vitamix Blender Is a Pint-Sized Powerhouse
The Vitamix S30 is a car-friendly solution for smoothie fanatics.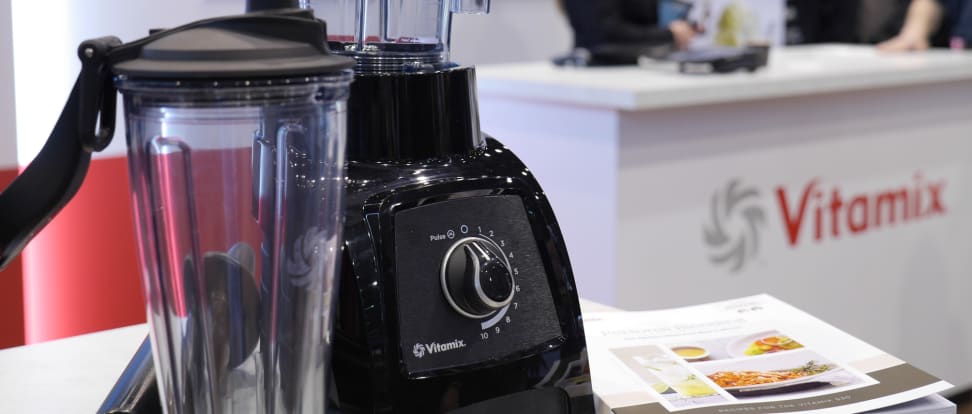 Credit:
Few kitchen gadgets have the following of Vitamix blenders. Now, the popular product is available in a smaller size.
Like all other Vitamix blenders, the new S30 personal blender (MSRP $399) isn't cheap—just a hundred less than a full-size machine. But it's the first Vitamix blender to be offered in a compact form factor. That means it's portable and easier to store.
But what makes it personal? Well, it comes not only with a traditional 40-ounce container, but also a smaller, 20-ounce container for making smoothies and soups.
That container has a flip-top and can leave the kitchen for a trip to the gym or the office refrigerator. It's double-insulated and designed to fit in a car's cupholder.
-->
Both the compact 20-ounce and full-size 40-ounce containers are made from BPA-free, shatter-proof plastic and are dishwasher safe.
Even though it's smaller than the majority of Vitamix models, the S30 still boasts a powerful 790-watt motor, a metal drive system, and laser-cut stainless steel blades. It's small enough for a compact kitchen, and Vitamix says it's even ideal for travel. (Yes, Vitamix enthusiasts have been known to take their blenders with them on vacation.)
In addition to making smoothies, the S30's smaller container is the right size for salad dressings and dips. It will go on sale in April.
Up next
Get Reviewed email alerts.
Sign up for our newsletter to get real advice from real experts.