Ovens & Ranges
Want the world's best toaster? It's cheaper than ever.
Small, yet mighty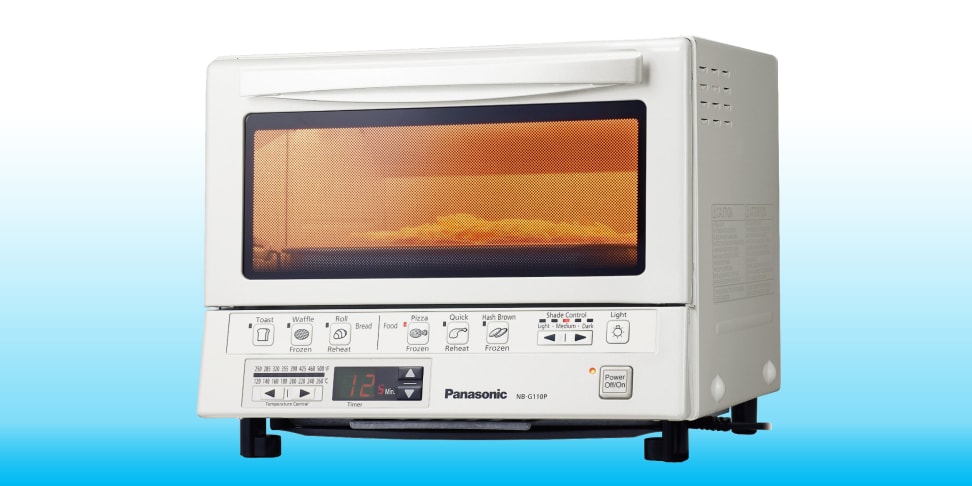 Credit: Panasonic
Would you pay $100 for a toaster? We would. That's because the Panasonic FlashXPress is a toaster oven like no other.
Our appliance editor called the FlashXPress a "weird little toaster," but also admitted that it's one of his most-prized possessions. Why? Because it can cook just about anything, while taking up only a little counter space.
Better still, it cooks lightning quick and far more evenly than other toaster ovens. Our editor isn't alone in his judgement. This is the rare home appliance with a cult following. Just look at the user reviews!
Want to join the cult? Panasonic is offering the FlashXPress NB-G110P for just $99.95 right now, provided you use coupon code TOASTY. Don't worry if the price drop doesn't show on the front page—you enter the coupon code when it's time to check out.
That's 33% off MSRP and about $20 cheaper than you can find it anywhere else—including all those websites that have oodles of positive user reviews of the product. Panasonic offers free shipping, too.
Panasonic had a similar deal over the summer, but it went away. Now's the perfect time to buy a FlashXPress and hide it away as a holiday gift so you don't have to fight the crowds or pay extra for last-minute shipping—so don't delay.
---