Ovens & Ranges
The Perfect Drink is Exactly What You Think It Is
"Be a bartending superhero!"

Credit:
Do you have a degree in Mixology? If you do not, chances are that you are serving sub-optimal drinks and really only have two ways to remedy the situation: Attend classes at your closest Bartending Institute, or get your poorly trained hands on the Perfect Drink by Brookstone.
While it won't have you spinning bottles like Tom Cruise in Cocktail, the Perfect Drink will guide you step by step from empty shaker to the perfect Martini. Simply fire up the app on your tablet, plug the provided scale into your headphone jack, select one of hundreds of drink recipes, and follow the steps on the screen.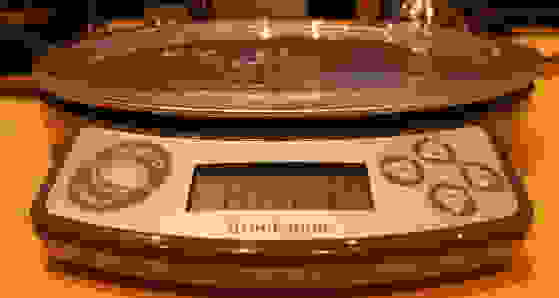 The secret to the perfect drink is pouring accuracy—add too much or too little of one ingredient and the entire flavor profile will be off. Perfect Drink's scale gives instant feedback and shows how much of the desired liquid is still to be added. In case of overfill the app will automatically rescale the other ingredients to make sure that the ratios are maintained to deliver optimal taste. But you like your Martini heavy on the vermouth? Simply update the recipe to reflect you individual taste, or create your own drink from scratch.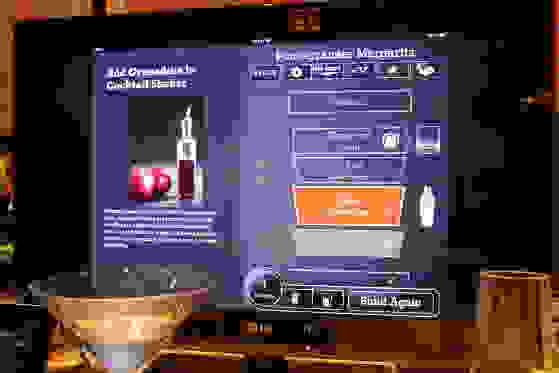 Once all the ingredients are added, the app will take you through the final steps of preparing the drink, like salting the rim or adding a twist. James Bond fans will appreciate the Vodka Martini recipe specifically instructs to shake.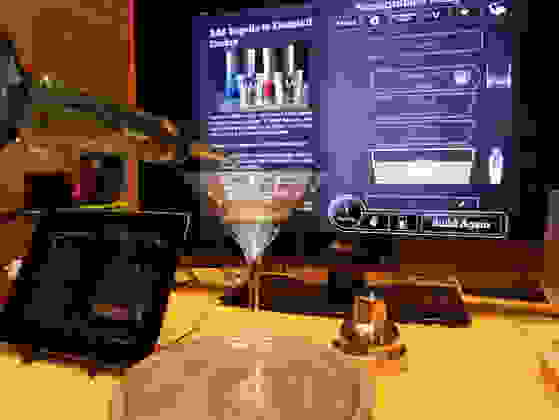 If you're hosting a party for cocktail snobs, or simply looking to improve your drink mixing skills, the Perfect Drink can be purchased today for $69.99 at your nearest Brookstone or on the web.