Ovens & Ranges
Viking's High-End Appliances Make a Return Trip to KBIS
Luxury appliance maker's 2014 lineup returns for the new year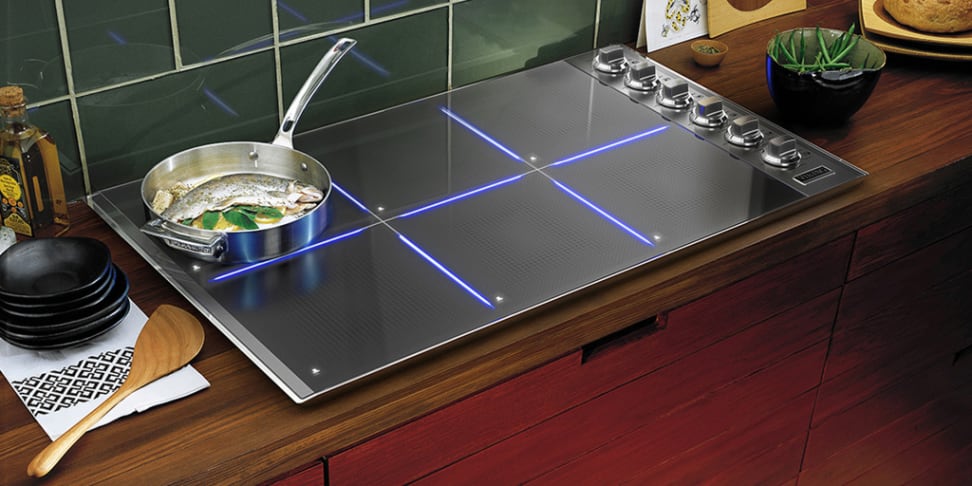 Credit: Viking
Last year at the Kitchen & Bath Industry Show in Las Vegas, super-premium appliance maker Viking made a splash with its 7-Series professional ranges, wall ovens, cooktops, and hoods. This year, the entire lineup has returned intact, including the innovative TurboChef speed oven and industry-largest French-door double oven.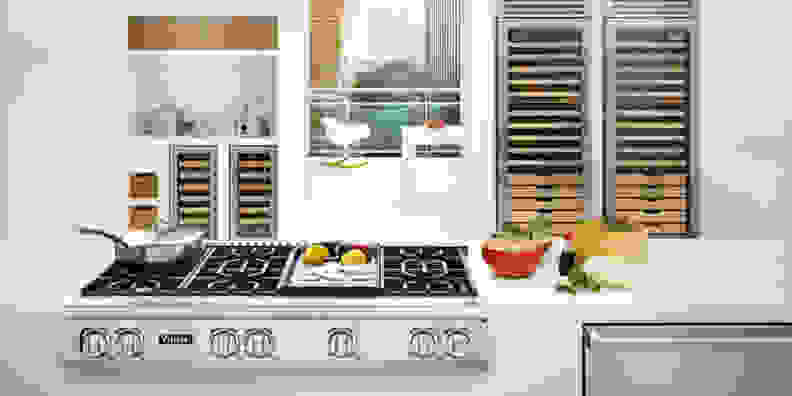 Viking's array of Professional gas, electric, and induction cooktops are also on display, offering the highest combined BTU rating in the industry thanks to an 18,000 BTU burner that's perfect for high heat sautéing and quick boiling. Just about the only thing different in Viking's 2015 lineup is a new bevel on the gas and electric cooktops; the new downward-sloping bevel sits on your countertop, eliminating the old under-bevel gap.

Other highlights at Viking's booth this year include a 7-Series double-drawer/bottom-mount refrigerator and the company's impressively ornate Tuscany ranges, which are built by Italian craftsmen and offer an Old World look to match.
All of Viking's 2015 products are on sale now at authorized Viking dealers.