Ovens
GE Profile PP945SMSS Electric Cooktop Review
This is one spectacular cooktop.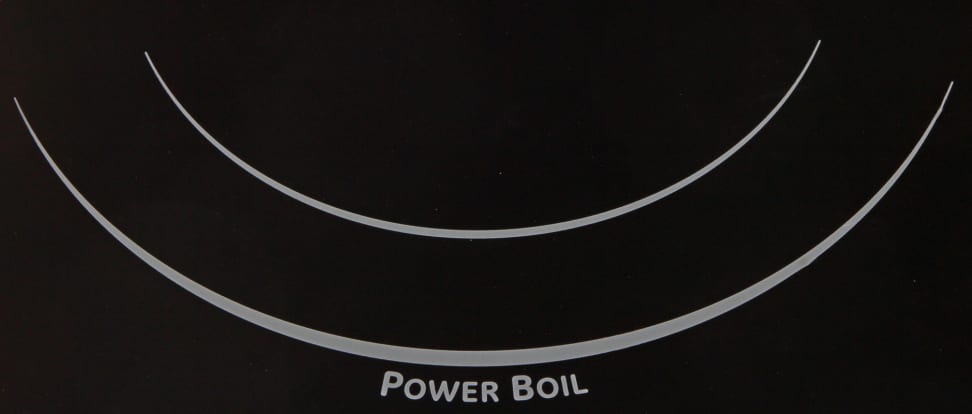 Credit:
The GE Profile PP945SMSS (MSRP $1,299) 30-inch electric cooktop could blend in with just about any kitchen decor. But don't let its unassuming looks fool you: Hidden beneath that calm and collected surface are four beastly burners.
In our tests, the PP945SMSS impressed straight away with rapid boiling speeds and high temperatures somewhere up in the stratosphere. Fortunately, it wasn't all brutish heat, as this GE is capable of some pretty impressive low temperatures as well.
Design & Usability
Lord of the Rings
-->
The PP945SMSS is a lesson in suggestion and simplicity. The stainless steel outer trim is understated, yet functional. It's there to look good and to prevent spills from spreading across your countertop. The front is beveled and ever-so-slightly curved, and it should match other GE Profile appliances.
On the ceramic surface, the burners are demarcated by incomplete circles that clearly indicate the outline of each element without drawing too much attention to the cooktop. We usually prefer physical controls, but we appreciate this cooktop's user-friendly and easy-to-clean touch control panel. Each burner is controlled with dedicated plus and minus buttons, while two multiple ring burners add an additional button each to cycle among the rings. One offers a powerful boil, while the other lets users choose among three sizes.
Under that ceramic surface, the PP945SMSS features ribbon heating elements. Generally speaking, ribbon elements heat faster than their coiled counterparts. But as a trade-off, they take longer to cool. As with all electric cooktops, it may be a good idea to briefly lift pots and pans off the surface if you're going from a boil to a simmer.
Performance
Pretty much perfect
The PP945SMSS excelled in every category. The Power Boil element lived up to its name, boiling six cups of water in only four minutes. Meanwhile, the outer ring of the Tri-ring element managed to boil the same amount of water in eight minutes. That's not the fastest we have seen, but it's not slow enough to keep cooks from successfully steaming clams and making linguine at the same time.
As is often the case with electric cooktops, the PP945SMSS offers a wide range of temperatures—from searing highs to delicate lows. We recorded a maximum temperature of 794°F from the outer ring of the Powerboil element, and all burners easily got above 600ºF.
Low temperature tests were equally impressive. While searing heat is crucial when searing steaks, steady low temperatures are what you need to simmer soups, poach eggs, or even melt chocolate. Since it's electric, the PP945SMSS doesn't offer the level of control of gas or induction, but its simmer burner successfully maintained a low temperature of only 94°F with the remaining burners landing between 95°F and 100°F. That's remarkable.
Why We Like It
Cook with confidence
Versatility is crucial in a cooktop, and the PP945SMSS delivers in spades. While the 36-inch Electrolux EI36EC45KS is still a great choice for a larger cooktop, and nothing can beat induction for control, the 30-inch, four-burner GE Profile PP945SMSS is still an excellent choice and a very good value.
Combine fast boiling, an impressive temperature range, and sale prices starting at $1,079, and it's easy to see why we're fans of this GE.
Up next
Get Reviewed email alerts.
Sign up for our newsletter to get real advice from real experts.