Ovens
KitchenAid KFGS366VSS 36-Inch Architect II Cooktop Review
Looks alone won't ace our tests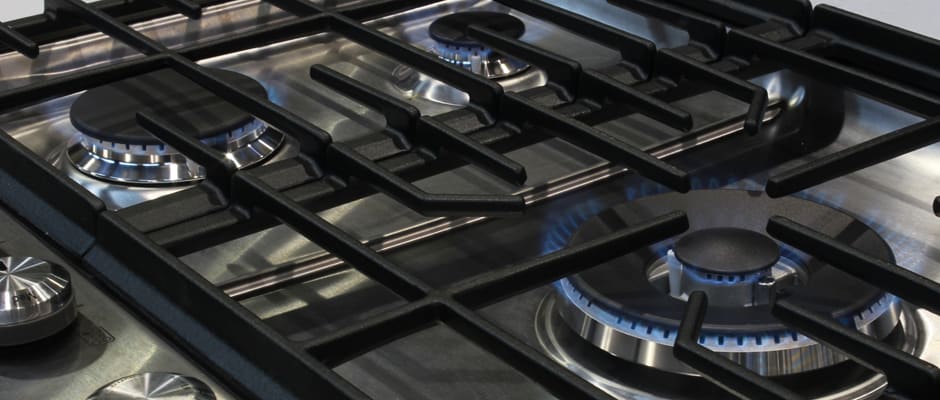 Credit:
The Kitchenaid KFGS366VSS (MSRP $1,349) is a 36" gas cooktop, part of the company's volume-selling high style Architect II series. With its heavy cast iron grates and five burners, this cooktop certainly looks the part of a professional, but looks can be deceiving. As the old saying goes, you can't judge a book by its cover. And thanks to a narrow temperature range, this cooktop is more Dan Brown than Dostoyevsky: OK for the mass market, but nothing that will change the world.
Design & Usability
You can have any color you want, so long as it's stainless steel.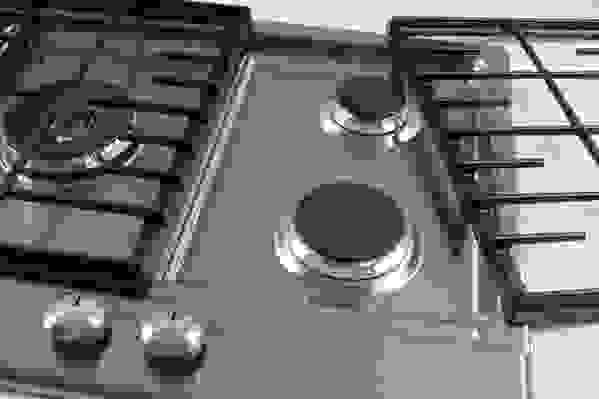 While the Kitchenaid Architect II series may be mid-range in price; the design itself is heavily influenced by professional grade ranges. Consequently, the cooktop has a hard-edged utilitarian appearance that wouldn't seem out of place in a busy restaurant kitchen. Additionally, no doubt in order to guarantee professional street cred, the cooktop is only available in stainless steel. We appreciate the no-nonsense, hard-edged symmetrical design but we acknowledge that it isn't for everyone.
The KFGS366VSS doesn't stray too far from the standard gas cooktop template: Sturdy physical dials? Check. Removable, continuous cast iron grates? Check. Double-range burner? Double check. Yes, the KFGS366VSS features a dual tier burner, designed to accommodate multiple pot sizes. Of course, you could just move your pot to a smaller burner, but where is the fun in that?
Performance
Good enough to cook dinner, but not a great value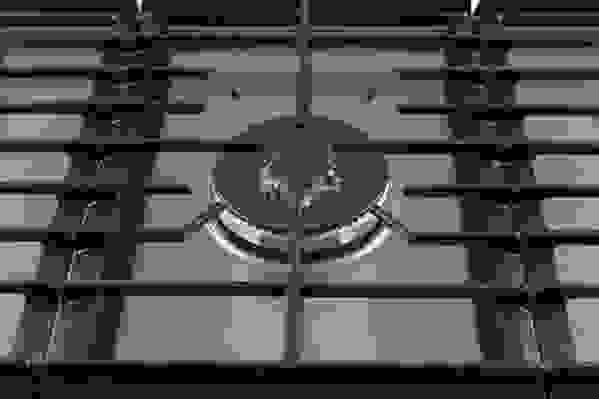 The KFGS366VSS may aspire to the lofty standards set by professional cooking appliances, and judged on appearance alone, it succeeds. However, as far as performance is concerned, the cooktop doesn't quite cut it. We judge every cooktop on three criterion: Boiling speed, average low temperature, and average high temperature.
The KFGS366VSS took an admirable six minutes to boil 48 oz of water on the dual ring burner, but flat out failed on all others. Make sure you keep that in mind when you're making pasta.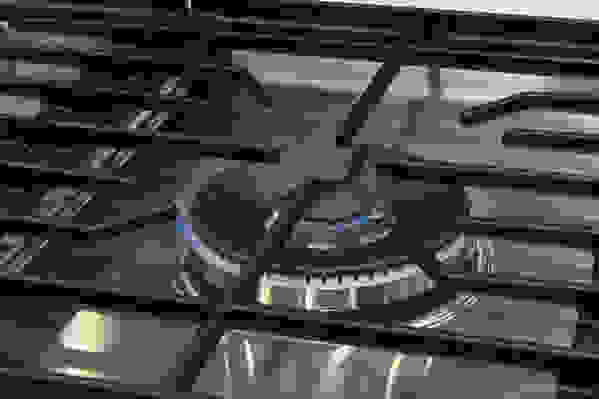 Gas burners tend to be less versatile than electric or induction cooktops when it comes to temperature range, so we tempered expectations for the KFGS366VSS's low and high temperature results. We would like to say that we were pleasantly surprised, but we'd be lying. We recorded an average maximum temperature of 440ºF, and an average minimum of 170ºF, leaving a total range of only 270ºF.
Conclusion
It does the job, but is that enough?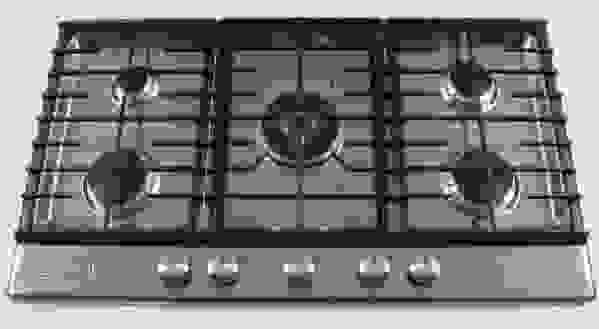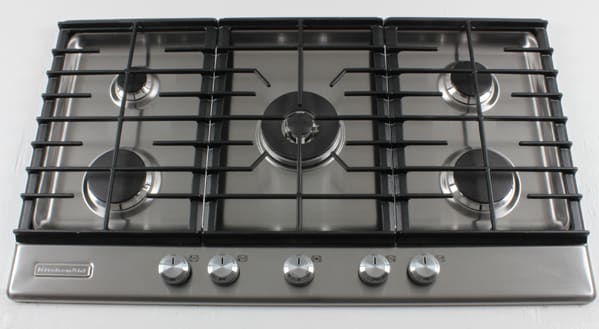 Even so, our take on the KFGS366VSS is a bit complicated. Yes, other cooktops did a better job in our tests, but this one won't ruin dinner. Considering that the Maillard reaction kicks in at around 250ºF and searing requires temperatures around 400ºF, this cooktop should be able to handle a chicken milanese. You probably won't be able to melt chocolate in a saucepan, but that's what double boilers are for.
Context aside, we still can't let this Kitchenaid off the hook. Its MSRP is $1,349. That's a sizeable chunk of change, and we didn't feel like we got our money's worth.
Up next
Get Reviewed email alerts.
Sign up for our newsletter to get real advice from real experts.