Pets
This pet box from Chewy is full of dog-approved goodies
Because even dogs love surprise packages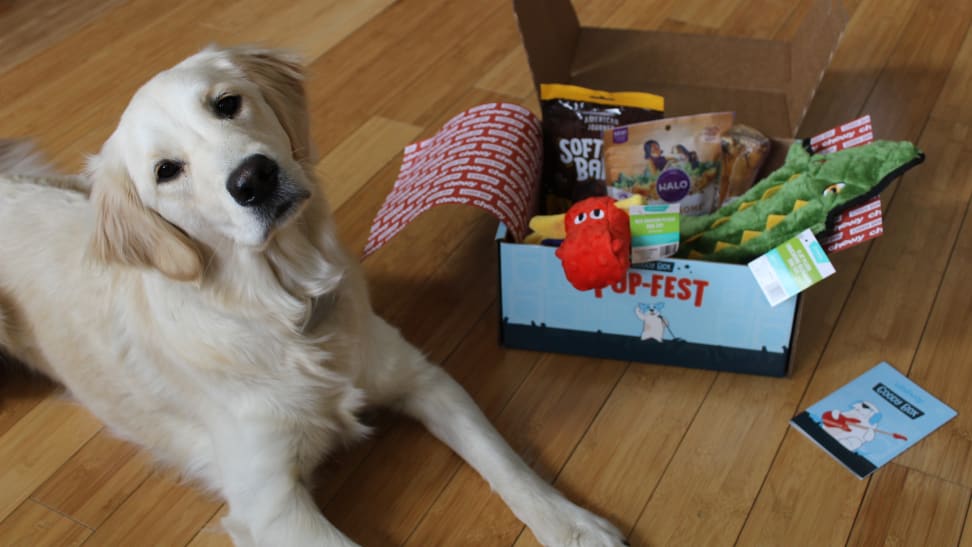 Credit: Reviewed / Camryn Rabideau
I'm a huge fan of Chewy—their prices are almost always lower than other pet stores and their customer service is amazing. So when I saw that Chewy had its own pet box called Goody Box, I knew I had to get it for my dog-slash-best-friend, Addy.
I'm always on the hunt for new toys and treats for her, so I figured this would be a good way to test out some of Chewy's more popular products. Here's what we thought about this "Ultimate Bundle Box."
What is a Goody Box?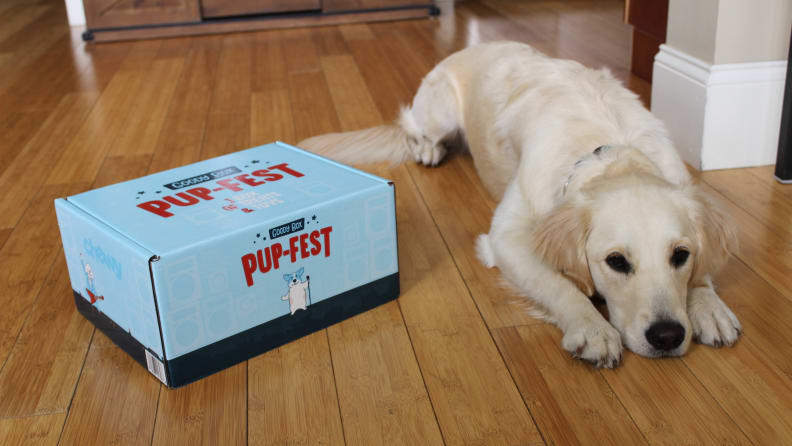 Similar to the popular dog subscription boxes from BarkBox, Goody Boxes are curated packages designed with your pet in mind. There are options for both cats and dogs, and you can select different boxes based on your pet's age and size. There are even special birthday boxes that you can get your furry friend for their birthday!
What's inside a Goody Box? Each box contains five or six handpicked, full-sizes toys, treats, and accessories, many of which are popular items on the site. The birthday boxes contain birthday-themed goodies (duh), while the other boxes feature a mis-mash of items.
Goody Boxes range from $23.99 to $29.99 (the cat boxes are less expensive), and they're a one-time purchase, not a subscription box. However, Chewy does release new boxes regularly, so repeat buyers can get new items.
Here's what was in our Goody Box
I love mystery packages, so I couldn't wait to open up our Goody Box as soon as it arrived. (Meanwhile, Addy had no idea what was going on, but she was excited that I was excited.) Here's what we found inside our "Pup-Fest" box.
Three types of tasty treats


The first thing Addy was interested in when we opened the Goody Box was the treats—she's a dog after my own heart, that's for sure. There were two bags of treats, along with a bone:
After looking up all the products on the Chewy website, I was impressed to find that they're all top-rated products. It seems like companies often use subscription boxes to pawn off items that haven't sold, so it was refreshing to see that the Goody Box actually contained quality products.
Two adorable plush toys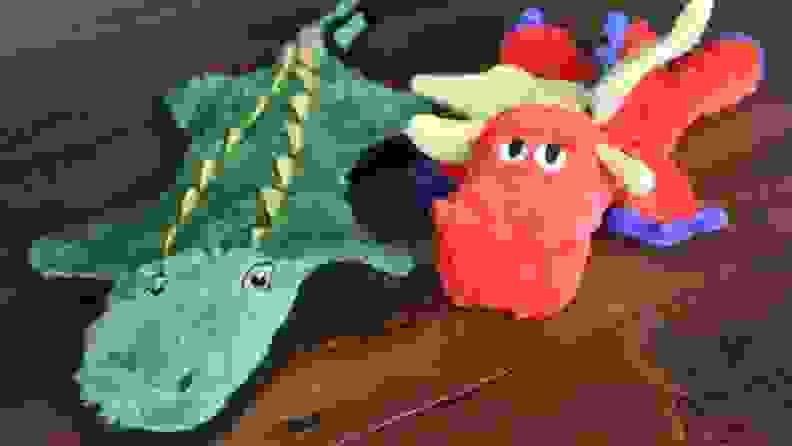 There were also two plush toys in the box, both of which were really cute and an appropriate size for Addy, who's around 50 pounds. They were the:
Again, these are both well-rated products on the Chewy website, but I wasn't too hopeful for their longevity in our house, as Addy loves to rip open plushies. In particular, she's known for ripping wings and ears off toys, so I figured the dragon wasn't going to be long for this world. Sorry, Pepper.
Here's what we thought of the contents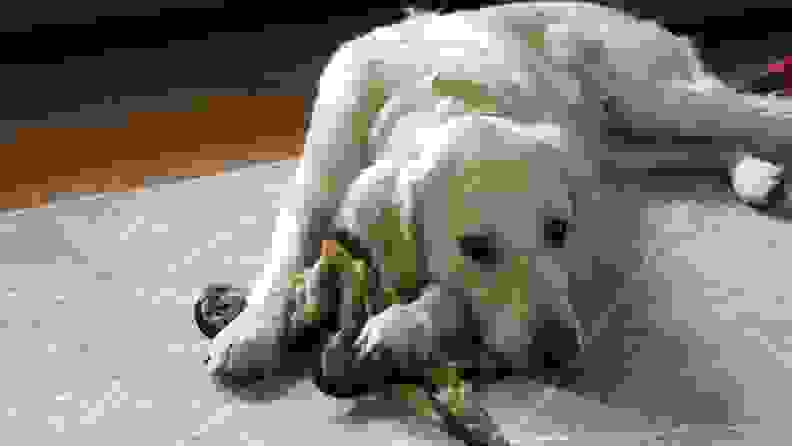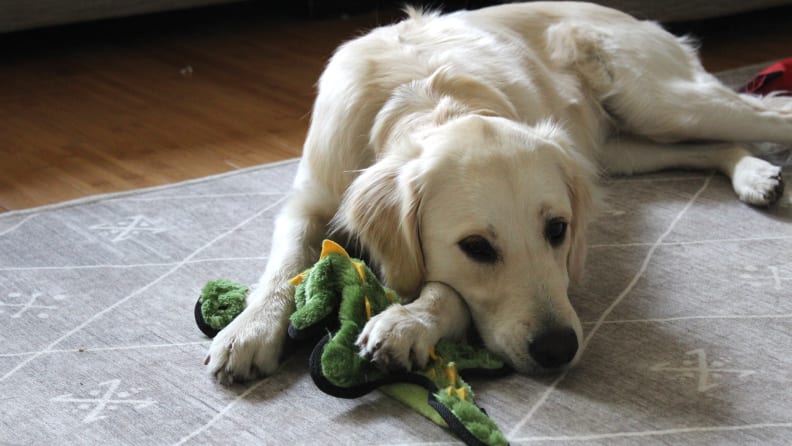 All in all, Addy and I were really pleased with all the contents of our Goody Box. She was more than happy to try all the treats, and the toys quickly became some of her favorites.
Of the two bags of treats, Addy liked the American Journey Chicken Soft-Baked Treats better. I didn't think she would take to them, as they have visible vegetables like peas in each cookie, but she actually went nuts for them. Within a week or so, we'd gone through the whole bag (it doesn't contain a lot, as they're rather big). She also liked the Halo Peanut 'n Pumpkin Treats, gobbling them down with fervor, but unfortunately, they didn't agree with her stomach, so we didn't finish the bag.
The Roasted Marrow Bone was another hit with my precious girl. It came in handy on one particularly rainy summer day when I was slammed with work. I gave her the bone around lunchtime, and it kept her occupied for several hours. There's still even a little bit of marrow in the middle that she works at reaching occasionally.
As I mentioned, I wasn't overly optimistic about the fate of the plush toys, but to my surprise, they're still (mostly) whole after a few weeks. Addy did rip one of the ears of Pepper the Dragon and pull the stuffing out of his head, but she hasn't torn it up any further than that. Plus, the Alligator has managed to survive in one piece, despite being used for tug-of-war nearly every day. Color me impressed!
Is the Chewy Goody Box worth it?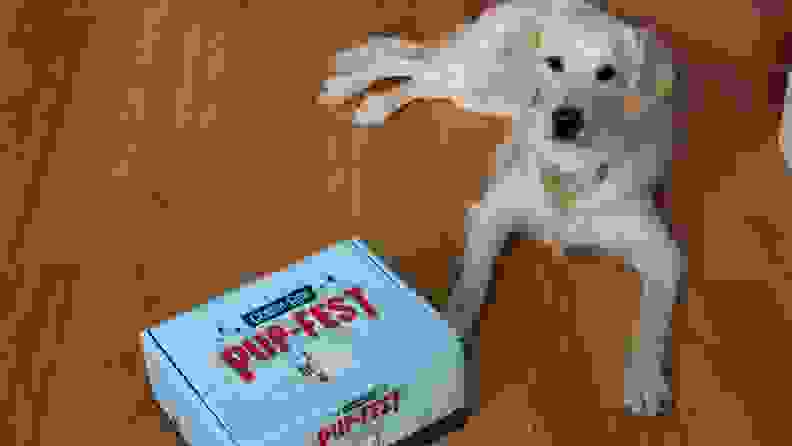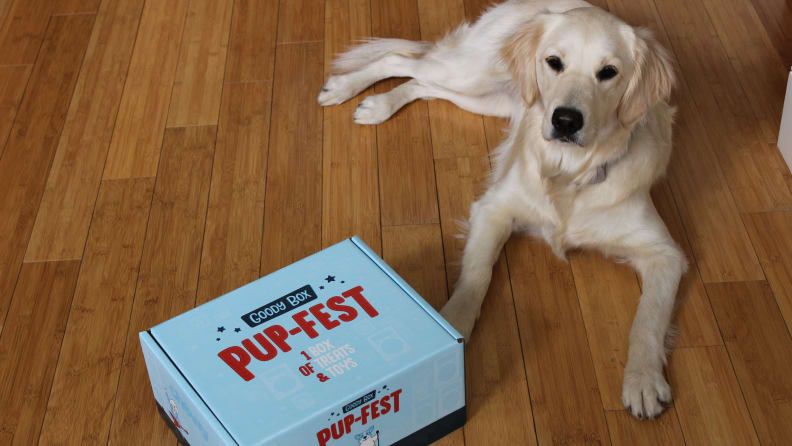 Overall, I was definitely happy with the contents of our box, but to see if the Goody Box is a worthwhile purchase, I tallied up the cost of all its contents. The five items came out to around $32, and a Goody Box for large dogs retails for $24.99 with free shipping. So I think it's safe to say you save a few dollars if you purchase a box instead of buying the items separately.
Additionally, there's the added fun factor of seeing your pooch root through the box to discover the different toys and treats, which is worth it in my book! Plus, I think these boxes would make a fun gift for your dog's birthday or even to send to your puppy friends.
The product experts at Reviewed have all your shopping needs covered. Follow Reviewed on Facebook, Twitter, and Instagram for the latest deals, product reviews, and more.
Prices were accurate at the time this article was published but may change over time.