if you're a novice with printers or photography...it may not be a bad idea to stick Auto Photo Fix II or Fun Filter Effects on your computer.
Setup is largely painless, though there is a bunch of stuff you have to consider before installing: do you want Canon's extra software, services, or notifications? For many, these will be quite annoying to click through, but if you're a novice with printers or photography and you're going to be using it a lot for printing pictures to pass out to your friends, it may not be a bad idea to stick Auto Photo Fix II or Fun Filter Effects on your computer, as they auto-correct your photos' color and add effects, respectively. If you just need a printer with no frills, just uncheck the boxes to install these utilities, and continue on. The printer seems to be able to handle setup over wireless LAN or USB fairly easily, allowing you to share its use (or hoard it for yourself).
Overall, we're talking about a fairly flexible printer—not only is it loaded with standard and not-so-common features, but it also pays close attention to some of the finer points, like having individual ink cartridges that will last well over 100 prints (it did in our labs, anyway). The screen gets the job done, even if it's not the most stunningly beautiful thing ever—its capacitive touch interface makes navigation of menus very straightforward, and the front panel pops up and slides back to reveal the ink harnesses for easy cartridge changing.
It's true that the Canon MG6320 is very similar to many of the other fieldings from Canon in recent years in form factor, but the features have not lessened in their usefulness at all—the MG6320 has all of the standard multifunction capabilities, and a few more as well. To wit, you can print, scan, copy, and even print directly from your media card, assuming you have a CompactFlash or SDcard.
If your household has a lot of mobile devices, no need to fret or wonder about printing that recently-snapped photo— the MG6320 can print any selfie or other image stored on your iPad, iPhone, or any Android device over your WiFi connection using either AirPrint or Google's Cloud Print service. Additionally, if you still use CDs or DVDs, the printer has the ability to add your own images onto compatible printable discs.
...it moves at a glacially-slow pace printing photos.
As far as core performance goes, the MG6320 excels in some areas, and leaves us scratching our heads in others. For example, it has a very impressive contrast, color accuracy, and detail performance, but it moves at a glacially-slow pace printing photos, and the color gamut is surprisingly narrow for such an expensive device. Even though professional photographers might normally look for a higher end option anyways, it's still something to note if you intend to print a lot of photos on your MG6320. This is not a printer to buy if you need large, high-quality photos in a hurry.
A bit more about that color gamut issue: for whatever reason, the printer tends to have difficulty with reds, which can have some strange consequences for image quality when it comes to using a lot of magenta ink. For example, our sample photo prints had some issues with using too much yellow (and not enough magenta) ink in the reds, leading to a more deep orange color being expressed where a dark red should have been. It can get annoying if you find a color value not within the range of the gamut, but even that's unlikely to occur often.
At the end of the day, shoppers with a multifunction printer in mind are definitely looking for flexibility, and that's something that the Canon MG6320 offers for those willing to drop close to $200USD. However, it's definitely not for everyone, as that premium price is an effective barrier to entry for bargain-hunters.
Once the price is paid, however, you do get a very flexible printer: it can be shared easily over a wireless network, used with just about any mobile device on the market, and can print on a wide collection of commonly-used media. Additionally, the ability to swap out individual ink cartridges is always an economic plus, and with cartridges for single colors ranging from $12 to $18, you'll be able to stretch the life of each without throwing any ink away.
It does have its performance idiosyncrasies, but it hangs tough with the rest of the multifunction printers on the consumer market. If you don't need professional-grade photos, but instead need a super-flexible printer, consider spending the money to get the Canon MG6320: You'll never suffer throwing out perfectly good ink because one color runs out, and you'll be able to print on just about any common media out there. Just be aware that there's a small color issue, and that you'll have to wait for your highest quality prints. Additionally, if you do not have the space for this particular printer, it will be very difficult to make the best use of it.
By the numbers, this printer isn't the best, but then again there can be only one, right? The has good color accuracy, but a narrow(ish) color gamut can lead to some issues with reds. But you don't need to take my word for it— the following is a real account of the hard data when examining this printer's performance by the numbers.
Subjecting the 's best quality color prints to measuring by our scientific lab equipment, we discovered an 8.9 Delta E average color error, which on the whole isn't too bad when you consider that the worst offenders (red, moderate red, and magenta) bump up the error quite a bit. Had we not measured those, the average error would be closer to something like 7.1 Delta E, which still isn't fantastic, but it's about where it should be for an inkjet.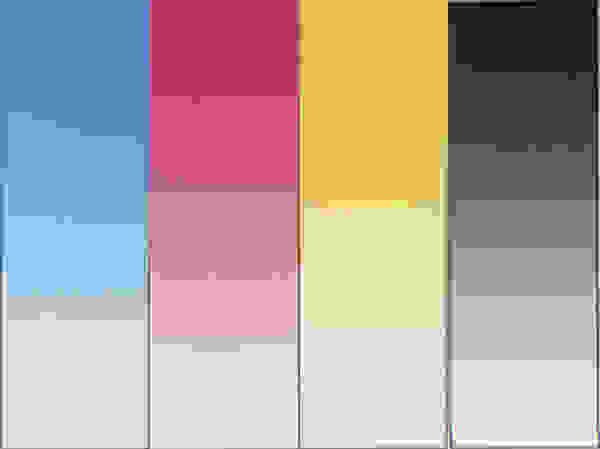 Some of the problem comes from the color gamut being a little narrow in the reds, which happens from time to time. Overall, the printer can reproduce about 34.3% of the Adobe RGB color gamut, which is on the low end of what a comparably priced pro photo printer would be able to give you, so not much cause for alarm there.
Detail is also a mixed bag, but if you have lots of fine lines in your photos, they will be printed sharply and very crisp, as the MG6320 excels in that category. Additionally, you won't notice any color banding in gradients as well, so you can rest assured that you won't be losing any detail in shadows or edges of lighting changes.
However, high-contrast situations seem to suffer a bit— as you can see on the edge scan, the printer doesn't seem to be able to get a very clean edge. Keep in mind, though, that this is a scan taken at 6400DPI in an area that's .1" x .1", so take this as you will.
[This printer] has a very deep black level, or DMax value, of 2.92
To its credit, the MG6320 has a very deep black level, or DMax value: 2.92 places it very close to the ideal. Consequently, you can count on your pictures to have good contrast, and there will be only an infinitesimally small error on the printer's part—your paper will be more responsible for any loss of contrast than anything else.
If I were to sum up the print speed of the MG6320 in a word, that word would be "glacial." However, that's only if you limit yourself to the best document quality, which may or may not be so important to you.
Probably the most surprising thing about this is that the printer is very slow with high-quality documents, averaging almost a minute per page with all of the stops and head-cleaning, but picture printing is quite a bit quicker. In our labs, we were able to clock speeds of 1.91 seconds per square inch on the highest photo quality, which is actually fairly good as far as photo printers go. That means that each 4" x 6" print will probably take about 41 seconds to go from a twinkle in your photo editor's eye to physical object.
Meet the tester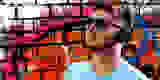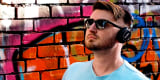 Chris Thomas
Staff Writer, Imaging
@cthomas8888
A seasoned writer and professional photographer, Chris reviews cameras, headphones, smartphones, laptops, and lenses. Educated in Political Science and Linguistics, Chris can often be found building a robot army, snowboarding, or getting ink.
Checking our work.
Our team is here for one purpose: to help you buy the best stuff and love what you own. Our writers, editors, and lab technicians obsess over the products we cover to make sure you're confident and satisfied. Have a different opinion about something we recommend? Email us and we'll compare notes.
Shoot us an email