Introduction
Design & Usability
A solid printer with an included license for Photoshop Elements makes this a very good buy.
Due to the relatively uncomplicated nature of the printer, you can get the Artisan 1430 set up and printing in under half an hour if you have a USB cable (type A to type B) ready to go. Simply remove all of the protective tape and plastic, connect your power source and your USB cable, and the software will guide you through the rest. Installing the ink cartridges will take a little while if you've never done it before with this type of printer, but it's relatively straightforward.
You can get the Artisan 1430 set up and printing in under half an hour.
The 's control scheme is very simplistic with only a few buttons, and that's no accident: Most of what you're going to do with this printer doesn't require a new setup like faxing or scanning, so you're going to be using the software more than the on-printer buttons. Still, there aren't any glaring omissions, so you should have no difficulties setting up your .
This printer wasn't exactly designed to be a media maven—there aren't really any slots for direct printing from a media card. That doesn't mean that the printer itself is devoid of options, however, as there is a PictBridge port on the front of the unit. If you're intending to share this printer over a network, have no fear: You can setup the Artisan 1430 with few frustrations over a wireless network to share with other computers in your home or office. You'll need to first input the information over a USB cable, but the setup isn't very painful after that.
Features & Performance
Strong performance and impressive ink handling
If you buy a printer like the , one of the most important features you'll notice right away is just how many ink cartridges there are, and that's no accident. The itself has six ink cartridges, which not only allow you to make higher-quality prints, but to save yourself the frustration of tossing out all the colored ink instead of just buying the color you need.
Epson's pro-photo printers are typically very good at printing on a huge range of media, and the is no different: Not only can it make photo prints, but it can print on basically anything that's less than 4 mm thick. If you so desire, you can also print on CDs/DVDs with the included attachment and compatible discs. There's no banner print attachment, but if it fits in the paper path, it can be printed on.
Like most high-end printers, the has a high level of color accuracy and fair detail performance. If there's any low point to its overall performance as a pro-photo printer, it's probably low print speed, but if you're serious about what you create, this may or may not be that much of a big deal for you.
The Artisan 1430 comes packaged with Adobe's Photoshop Elements.
Now for the bombshell: While there isn't a whole lot worthy of note from the Epson side of things, the Artisan 1430 comes packaged with Adobe's Photoshop Elements. You're getting a lot of bang for your buck, and the added software is very useful. You can touch up photos, or even create interesting pieces on you computer with the vaunted photo editing software from Adobe. This is perhaps one of the most commonly used pieces of software in the photography/art world, though not exactly the same thing as the latest and greatest Photoshop suite.
Conclusion
Marrying performance and software, the Artisan 1430 is a complete package.
Overall, the biggest thing you get out of the is value. While you may not expect to associate that with a rather expensive printer, you do get a lot of performance bang for your buck, and you also get fantastic software along with the unit itself, giving you the complete package.
The printer isn't perfect, as almost nothing is. For example, the color gamut and detail levels are acceptable, but a little behind where they could be. That being said, the color accuracy is fairly good, and the depth of blacks in print is fantastic. Additionally, the range of media that you can print on is very good, and helps the fit the bill of a professional photo printer.
If you're looking for a printer that will give you a wide range of options and gets the job done in a professional environment, the is a great choice. While it doesn't work as well as an office or student printer, it fills its role well, and gives you the tools you need to work efficiently on photos.
Science Introduction
The features are nice and all, but what about the performance? The can hold its own against many printers in its class, and here's how.
Color Performance
Solid color performance, even if the color gamut is a little weak.
If you buy the , you'll be happy to note that it has a very good overall color accuracy right out of the box. If you allow the printer to manage its own colors, your prints will only have a minor color error in comparison to many other printers, though it's not perfect. With that said, your eyes should not be able to discern any major error.
Despite its good color accuracy, there are a few color values that the just can't handle. Not surprisingly, the has a color gamut that is decent for most printers, but a bit lackluster for pro-photo printers. Sitting at 42.53%, the 's color gamut is on the low end of competitive for this type of printer, but it should still work fine for most prints.
Print Speed
For all its good points, it's a slow printer.
While the Artisan 1430 is fast with its prints, it intermittently puts itself through an initialization process that takes several minutes to complete. Even though it's important that the printer cleans its heads and the like, it can be downright infuriating at times when all you want is one print, and it takes several minutes for the printer to even grab the paper.
The doesn't seem to have any speed issues in printing, as documents can be cranked out at a rate of 2.41 pages per minute at best quality. If you need prints for a big presentation, the will get you what you need in a hurry. While the isn't the fastest printer in the world, it's very good. Churning out high quality 4 x 6 prints at a speed of 1 print per 36.25 seconds, you won't be left waiting for photos for long.
Detail Performance
Solid detail preservation and an impressive DMax.
When making a print, a deep black level is important for a pro-photo printer to have in order to show a wide contrast ratio. With a DMax measure of 2.95, the has a black level that is absolutely superb for any printer, and is one of the best on the market.
Maintaining an even transition between darkest and lightest colors, the does a fairly good job with maintaining detail in gradients. While the does a fairly good job at preserving fine lines, it doesn't do so hot with printing a crisp edge. It's not really clear why this is the case, but it definitely adds a tiny bit of blurriness in very small pictures.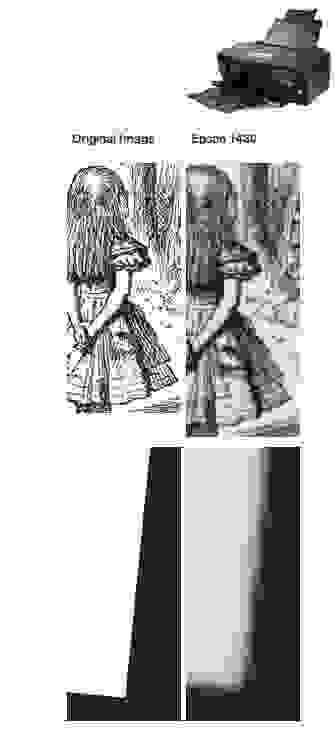 Meet the tester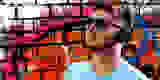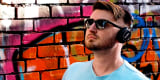 Chris Thomas
Staff Writer, Imaging
@cthomas8888
A seasoned writer and professional photographer, Chris reviews cameras, headphones, smartphones, laptops, and lenses. Educated in Political Science and Linguistics, Chris can often be found building a robot army, snowboarding, or getting ink.
Checking our work.
Our team is here for one purpose: to help you buy the best stuff and love what you own. Our writers, editors, and lab technicians obsess over the products we cover to make sure you're confident and satisfied. Have a different opinion about something we recommend? Email us and we'll compare notes.
Shoot us an email