May 21, 2007 – Epson announced the release today of Imaging WorkShop, a new workflow management software aimed at amateur and professional photographers. The software is intended for use with pro photo, pigment ink Epson printers, such as the Stylus 3800, R1800 and R2400. Imaging WorkShop will be available beginning the end of this month from NewSoft Technology Corporation. Imaging WorkShop will serve as a one-stop image management system, allowing users to view, layout, and print photos from within the software. The program supports RAW format and utilizes 16-bit internal image processing. Editing images with nondestructive tools, such as correcting to memory colors, can be performed with the program. Batch processing is also possible. Printing images with Imaging WorkShop is made easy as the color space is linked with the printer driver, so there's no need to change settings in two places. Users can just select the type of paper they're printing on, and the software does the rest. However, the software does allow manual changes, so photographers can use custom ICC profiles. The software can be integrated with other image editing programs such as Adobe Photoshop. Note that the software version available in the US for the R1800 and R2400 is not compatible with Macintosh operating systems.More information can be found on Epson's Imaging WorkShop website.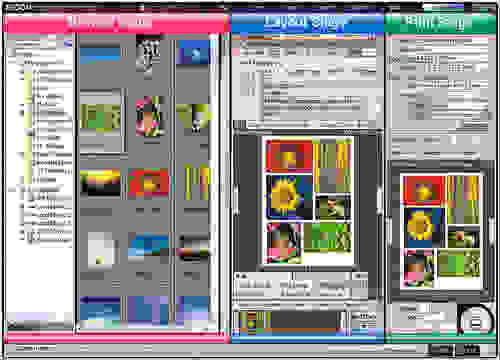 Get Reviewed email alerts.
Sign up for our newsletter to get real advice from real experts.