Printers
Everything You Need to Know About 3D Printing at CES 2014
We separate the innovators from the replicators.

Credit:
If you followed our CES 2013 coverage closely, you noticed that only four companies threw their hats into the 3D printing ring last year: 3D Systems, Afinia, Makerbot, and Formlabs. Just one year later, the 3D printing field is significantly more crowded, with over 20 companies showing off their latest 3D printing devices. Beyond that, several companies are riding the replicator wave by offering products and services ancillary to 3D printing, such as simplified 3D modeling and object scanning.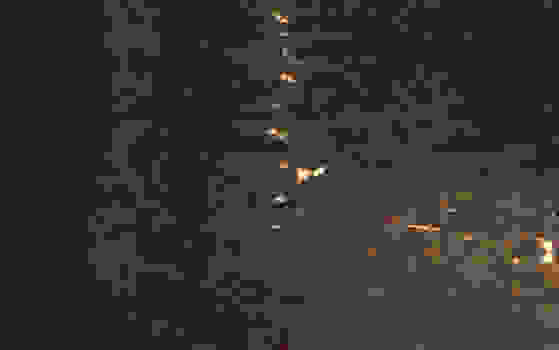 3D printing is a relatively new field. The basic idea is to take printing into the third dimension, resulting in a tangible three-dimensional object, rather than just a picture of that object. While this has been done for decades in the industrial sector, only recently has this technology invaded the consumer market, in the form of incremental polymer deposition (IPD) machines. IPD technology is based on depositing layers upon layers of melted plastic to incrementally build the 3D object. Most recently, stereo lithography, a second technology, this one based on liquid photo-reactive resin and lasers, has also garnered some of the market share, but the field is still dominated by IPD printers.
Over the next few days, we will delve into the 3D printing scene to separate the pretenders from the contenders. But even before we have boots on the ground, the main contenders for the International CES Editor's Choice Awards are already edging ahead. Formlabs, last year's favorite, is again in contention for our top honors in this category, along with newcomers CEL and MCor.
The three contenders are the best of the best in their respective technologies: the CEL Robox is the frontrunner in the classic IPD category, while the Formlabs Form 1 is still our favorite 3D printer utilizing stereo lithography. Breaking new grounds in materials, the Mcor's innovative Iris uses glue and paper instead of plastics to build your 3D creations. This week we'll be taking a very close look just how well each of them does and how they stack up against each other.
One thing is clear, if you're a 3D printing enthusiast, International CES 2014 has everything you're hoping for: a wide range of models, multiple technologies, and exciting innovations. Stay tuned as we update our coverage with the latest 3D printing news and we bestow our coveted Editor's Choice Award on the coolest one.
Photos: dvanzuijlekom CC-BY-SA-3.0, kakissel CC-BY-SA-3.0