Printers
HP Follows Epson to Announce Earth-Friendly Packaging
HP and Epson Announce Earth-Friendly Packaging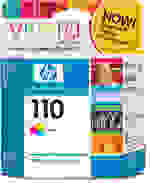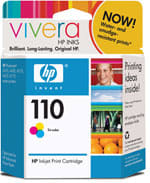 *February 8, 2007* - Following a greening trend throughout the technology sector, HP and Epson recently announced plans to reduce the amount of packaging used in their print cartridges. Based on projected 2007 sales, HP estimates that they will reduce their packaging by 15 million pounds this year, including 3 million pounds of corrugated cardboard and 6.8 million pounds of polyvinyl chlorides. According to the company, that translates into a greenhouse gas emissions reduction of 37 million pounds, or "the equivalent of taking 3,600 cars off the road."
The company is changing the packaging of multipacks and photo value pack ink cartridges from PVC to recycled paperboard, and recycled plastic will replace the PVC packaging around inkjet cartridge tripacks sold in club stores, such as Sam's Club. Toner cartridge package weights are being reduced by 45 percent. HP touts other benefits to these packaging changes such as the reduction in truck traffic, and thereby fuel emissions, by allowing more products to be transported in fewer shipments. Retailers will also be able to stock more cartridges in less shelf space.
HP's packaging reductions follow a December announcement by Epson that they would change their ink cartridge packaging for large format printers from white cardboard to 100% recycled brown cardboard, and printing on these packages will switch from color to black and white. Epson is also slimming down the number of 110 ml size cartridge packaging types for seven-ink printers from thirty to one standard package type. They are also changing the color of their print cartridges from gray to a natural color, eliminating the use of dyes, simplifying the fabrication process and allowing more material to be recycled. Natural colored plastic is more widely used in recycled products.
The moves by two major printer ink manufacturers to reduce the amount of packaging they use is a sign that industry is responding to increasing consumer sensitivity to the environmental impact of products they use.
Get Reviewed email alerts.
Sign up for our newsletter to get real advice from real experts.