May 10, 2007 – Kodak released the results today of independent testing of the photo company's lower cost per page and ink yield claims of their new 5000 series all-in-one printers—the EasyShare 5100, 5300, and 5500. Kodak's analysis of the results shows that ink yield and cost per page were lower for their 5300 printer than the eleven other printers tested. Numbers were run for the test yields as well as extrapolations to annual and three-year costs. Total ink costs per page were calculated for monochromatic and color documents and 4 x 6-inch photos at 2, 7, and 10 cents per page, respectively, the lowest of any printer tested. Their closest competitor in this category, Canon, yielded ink costs of 4, 9, and 15 cents for the three categories. The most expensive costs were from the Epson RX580 (7, 18, and 50 cents) and Lexmark printers (8, 17, and 33 cents).  Costs including ink and paper were also calculated for 4 x 6-inch photos using the manufacturer's recommended papers. Kodak also came out ahead in this test, as its paper costs less (21 cents) than all others except Lexmark (19 cents). Cost per page including ink and media came out to 31 cents for Kodak, with the closest competitor, Lexmark, ringing in at 45 cents per print. Most other printers came out in the 50-cent range, except for Epson, whose two printers ran up costs of 73 and 84 cents per print.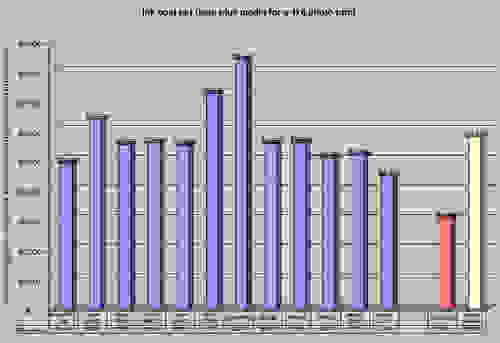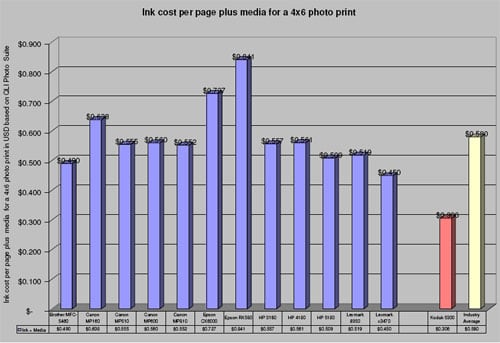 Charts from 'Kodak Cost of Printing Analysis, May 2007.'*Kodak also calculated annual costs of ink for all printers based on their own estimates of printer usage, which assumes an annual print volume of 150 photos, 800 monochrome text documents, and 550 color graphic documents. In this case, an annual cost of using Kodak inks was $70.34, as opposed to the company's calculated industry average of $167.26. The closest competitor again was Canon, whose three printers tested—Pixma-series MP510, MP600, and MP810—all cost around $103 per year. Epson once again came out the loser, with costs as high as $251.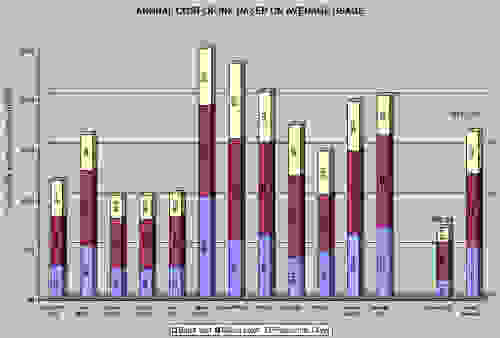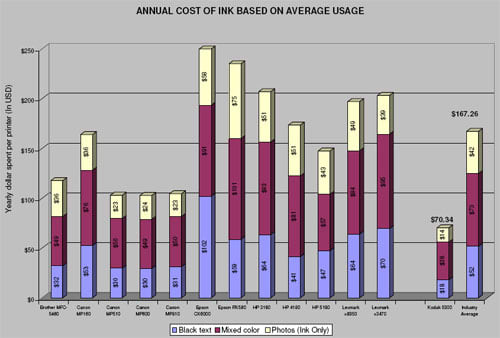 Charts from 'Kodak Cost of Printing Analysis, May 2007.'***QualityLogic, Inc. is an independent testing lab that contracts with companies to provide testing services for printers, faxes, telecommunications, and networks. The company tested twelve printers using the new ISO standards for ink cartridge yield. Multiple cartridges and standard documents and photos were used for each test. ISO standards for photos are still in development by the ISO, so QualityLogic used their own standards based on ISO methods. More information about the tests and results can be found in Kodak's press release. Detailed information on the results and QualityLogic's methodology can be found at http://www.qualitylogic.com/.
Get Reviewed email alerts.
Sign up for our newsletter to get real advice from real experts.