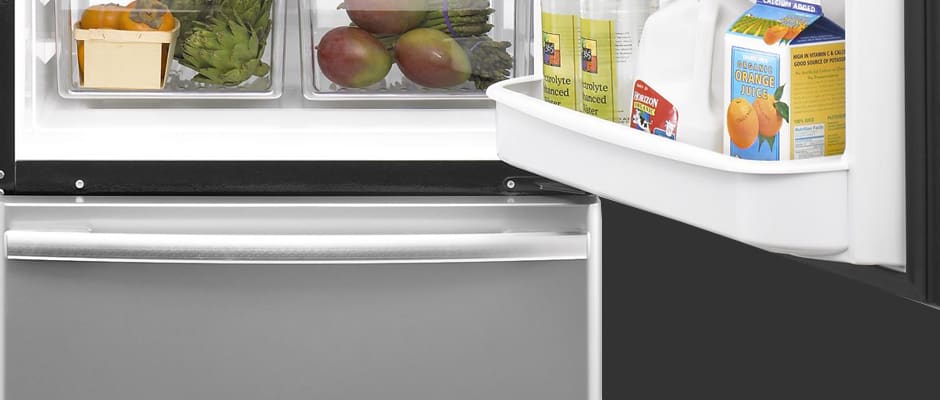 Credit:
What to Look For
As the name suggests, bottom freezer models place the freezer at the bottom of the unit. These models cover a wide range of prices, from cheap models at $400 and up to very high-end models at $3-$4000.
The bottom freezer arrangement looks elegant and usually makes for a more efficient appliance than that of the side-by-side variety. Bottom freezers also provide wider spaces in both the fridge and freezer compartments, making it easier to fit large objects like casserole dishes or big frozen pizzas.
However, it is worth remembering that the definitions of different types of refrigerators are somewhat vague: some manufacturers and retailers mix up french door and bottom freezer models. As with most things in life, you should focus on how well it works for you, not on a name.