Troublesome temperatures.
Normally the fresh food section of a fridge proves to be more reliable than the freezer. Not so with this Electrolux: temperatures were both too warm and too inconsistent over time. Average recorded temperatures came in at 41.66ºF at the top, 38.28ºF in the middle, and back up to 41.13ºF at the bottom. This is all despite the thermostat being set to 37ºF. Typically you can just turn the thermostat down, but we're wary of an appliance that'll run five degrees too warm on average. Even worse is the fact that the temperature shift over time on average was a whopping 1.12ºF. Those two elements combined means that temperatures throughout the fridge may remain above 41ºF for extended periods of time—bad news for you, good news for bacteria.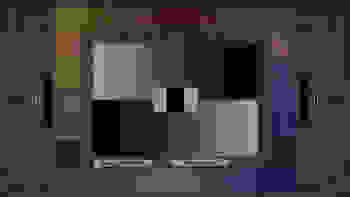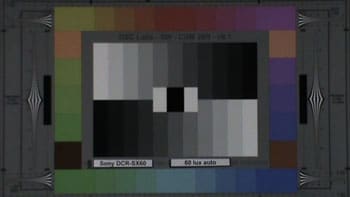 The freezer, while still not very good, was at least better in that it got cold enough: Average temperatures clocked in at -2.33ºF near the top and 0.12ºF at the bottom. The downside? The freezer was almost as inconsistent as the fridge, with larger variations linked to the colder parts of the freezer. The upper half shifted about 1.13ºF over time, with the bottom exhibiting a change of 0.7ºF. We can't be completely sure, but with temperatures moving above and below 0ºF at various points in the freezer, freezer burn is a definite possibility.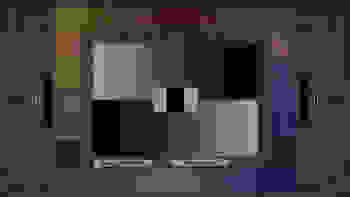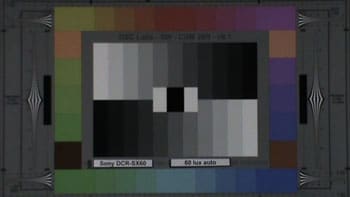 A shallow build for a streamlined kitchen.
-->
Aside from its 28.5 inch depth, the EI23BC35KS is more or less identical to every other French door Electrolux that we've reviewed. It's got an incredibly reflective stainless steel finish that picks up on every single fingerprint and smudge. Pale LED interior lighting is bright, and casts a cool glow over all of your food. All the drawers easily slide open and shut, and the shelves—though a bit heavy—aren't too difficult to reposition.
Electrolux is one of the few manufacturers who hasn't jumped onto the on-the-door icemaker bandwagon. Instead, they have two icemakers: a large, cumbersome one in the fridge that supplies the through-the-door dispenser, as well as a traditional icemaker with flip handle in the freezer. This model comes with a large ice bucket, but it takes up about a third of the upper freezer rack, cutting dramatically into the available storage space.
Normally you can reposition door shelves on a French door fridge with impunity, but not so with a counter-depth. If you put the larger, gallon-sized shelf in the wrong spot, it'll actually hit the front edge of the interior shelves. That's not an Electrolux-specific fault, just one that's endemic of counter-depths. The water filter, on the other hand, is of a manufacturer-specific design that's definitely irritating. Supposedly you just push on a small panel and it pops out, but more often than not we had to push and pry on the filter to remove it.
Meticulous moisture retention
Despite the lackluster temperature output in the fridge compartment, the Electrolux's crisper drawers actually did a really good job when it came to moisture retention. Over the course of three days, our test materials lost an average of 0.12 grams of moisture per hour. That's actually quite exceptional, making these drawers incredibly effective when it comes to keeping your carrots from drying out.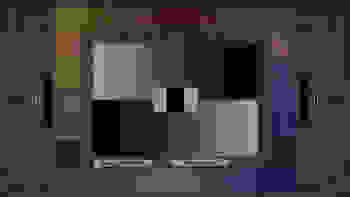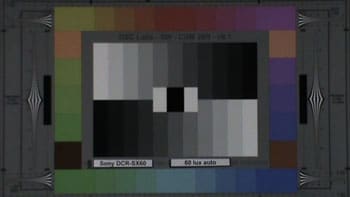 Temperature output is way too shaky.
It's common for a fridge to run a little warm, but this Electrolux churned out temperatures about five degrees hotter than what was set on the external thermostat. Even worse, both the fridge and freezer compartments were very inconsistent over time. Delicate items like cottage cheese or yogurt kept in the fridge section may spoil sooner than they would in a more consistent, while the freezer runs a higher-than-average risk of causing freezer burn.
The fringe benefits of this fridge were actually quite impressive. Energy consumption was low, storage capacity—for a counter-depth—was high, and the crispers were absolutely fantastic when it came to retaining moisture.
As far as fridge features go, the Electrolux covers all the standard bases. From the exterior control panel, you can activate the icemaker, turn on a control lock—great for households with small children—or switch between crushed and cubed ice for the dispenser.
For in-depth performance information, please visit the Science Page.
Too much inconsistency.
Sure, the Electrolux EI23BC35KS may save you money on the electric bill, and its crispers retain a ton of moisture, but it doesn't do a great job of actually refrigerating groceries. This is more likely than not a fridge you'll probably want to pass on. If you're dead-set on an Electrolux counter-depth, you could always go with the nearly-identical EW28BS85KS. It's more expensive, but the performance was more in keeping with its high price tag.
Freezing and thawing the way that it should.
When it came to getting food cold and keeping it that way, this appliance did a solidly average job. Our room-temperature test materials were officially frozen after one hour and 44 minutes in the Electrolux's freezer. It's good enough for most foods, but particularly delicate cuts of meat or fish may be negatively affected.
After unplugging the fridge and letting it sit for 36 hours—simulating a power outage—we went back and checked on our frozen food. The internal temperature of our items had warmed up to only 28.18ºF, more than chilly enough to keep your food from spoiling.
Roomy, for a counter-depth.
As far as counter-depth fridges go, this Electrolux manages to squeeze in plenty of storage space despite its shallower shell. Four adjustable shelves, one wide fixed shelf on the bottom, two crispers and the Cool Zone drawer—great for defrosting meat—make up the bulk of the storage. Throw in the three shelves on the left-hand door—shaped oddly to wrap around the ice dispenser spout—as well as the four shelves on the right-hand door, and you've got 9.94 cubic feet of usable space.
The freezer is very basic, as pull-out freezers tend to be. An upper wire rack is divided by an adjustable partition, though you lose a little bit of space to the second interior icemaker hidden in the far left corner. Below that, you've got a moderately deep bin, also divided by a sliding partition. This standard layout nets you 4.03 cubic feet of usable space.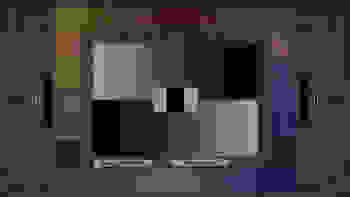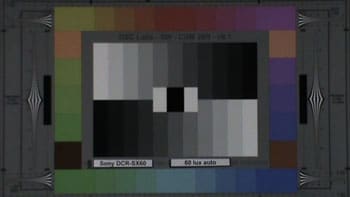 Smaller size doesn't always mean lower energy consumption, but that does happen to be the case with this Electrolux. Based on a fixed rate of $0.09 per kWh, this counter-depth fridge will run up an annual bill of $45.65, which translates to 0.1 kWh per usable cubic foot of storage. Considering that these numbers were determined with the top icemaker running, that's really quite efficient.
Meet the testers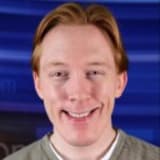 Matthew Zahnzinger
Logistics Manager & Staff Writer
@ReviewedHome
Matthew is a native of Brockton, MA and a graduate of Northeastern, where he earned a degree in English and Theatre. He has also studied at the Gaiety School of Acting in Dublin and spends most of his free time pursuing a performance career in the greater Boston area.
See all of Matthew Zahnzinger's reviews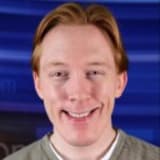 Matthew Zahnzinger
Logistics Manager & Staff Writer
@ReviewedHome
Matthew is a native of Brockton, MA and a graduate of Northeastern, where he earned a degree in English and Theatre. He has also studied at the Gaiety School of Acting in Dublin and spends most of his free time pursuing a performance career in the greater Boston area.
See all of Matthew Zahnzinger's reviews
Checking our work.
We use standardized and scientific testing methods to scrutinize every product and provide you with objectively accurate results. If you've found different results in your own research, email us and we'll compare notes. If it looks substantial, we'll gladly re-test a product to try and reproduce these results. After all, peer reviews are a critical part of any scientific process.
Shoot us an email