The same goes for fridges. If you're looking at small, high-end kitchens in a design magazine, you'll probably notice the Liebherr CS1360—a stunning (and stunningly expensive) appliance that maximizes food storage without taking up valuable square footage.
If you love the Liebherr but can't quite justify spending upwards of $3,000 on a fridge, the Fagor FFJA4845X (MSRP $2,149) will do the trick and save you more than a grand. While the Fagor doesn't have the razor-sharp accuracy of the Liebherr's freezer, it's a superb performer in its own right.
-->
Towering above the competition
The Spanish-made Fagor is, without question, a beautiful appliance. In fact, the tall and sleek "Torre" model—its Spanish nickname, which translates to "tower"—boasts an award winning design.
A smooth, stainless steel exterior opens up to reveal bright LED lighting and dark plastic accents that contrast with white-trimmed glass shelves. There's even a designated "Multifresh" drawer for storing or defrosting meat and fish.
Aside from the European-style height-to-width ratio, Americans should feel comfortable with what's inside. In fact, it's downright traditional, with easily adjusted shelves and a produce drawer with optional divider. The two half-dozen egg trays can also be shifted around for optimal storage.
-->
There are some downsides, however. This machine lacks an icemaker (though you do get a removable ice cube tray), and loses space to a bulky light fixture. There are only six slots to customize three interior shelves, and there's only one extra slot on the door. What's more, the door handles are made of multiple pieces of metal, and there's an uncomfortable seam between them.
As is common for apartment fridges (even the Liebherr), the freezer is a bit less elegant. There's no door storage, shelves are a bit stiff, and you've got no internal light. Fortunately, the Fagor's more sensible price tag makes these cons easier to accept.
Perfect for fresh food, but the freezer could get colder
The Fagor almost aced our fresh food storage tests. Temperatures hovered right around 37ºF from top to bottom, with one slightly cooler spot in the middle. Long-term temperature consistency was excellent, and any deviations weren't wide enough to have a negative impact on food.
-->
-->
Even though the crisper lacked an adjustable humidity control, it proved a great fit for most vegetables. Just make sure you're not packing it with the wrong kinds of food—specifically, anything that doesn't need to retain lots of moisture.
When it came to freezing, however, the Fagor could use a little work. Oddly enough, the controls only let you set the freezer to -1ºF and no higher. Even so, the internal temperatures of our testing materials never quite averaged the ideal 0ºF. Instead, they came in about a degree and a half too warm.
Thanks to its impressive consistency over time—superior even to the fresh food section—you can turn down the thermostat about three degrees to cut back on freezer burn.
-->
With low energy consumption and lots of usable storage space for a fridge in its size class, this Fagor is an all-around strong performer. The extra perks—ice tray, wine rack, and egg holders—don't hurt, either.
For in-depth performance information, please visit the Science Page.
Spain's finest fridge is excelente
--> -->
In the niche market that is luxury, apartment-sized refrigerators, the Fagor FFJA4845X is a fantastic choice. It costs a thousand dollars less than a similar Liebherr and achieves nearly identical results in our performance tests.
Though it's beautiful to behold, we found a few minor flaws upon closer examination: Rough seams on the door handles and a lack of shelf customization are unfortunate, while the prominently visible temperature controls may not match your design aesthetic.
Still, this Fagor should fit comfortabely into most upscale kitchens, and could save you an extra thousand dollars to spend on an upgraded backsplash or faucet if you choose it over a product from a better-known brand.
Just remember that niche products rarely go on sale. You'll likely pay the full $2,149 MSRP for this Fagor, regardless of the retailer.
The Fagor FFJA4845X (MSRP $2,149) was exceptional when it came to fresh food storage. With effective energy efficiency and a sizable amount of usable storage, the only thing keeping this from being a nearly perfect product is a too-warm freezer... and you can fix that with the push of a button.
Turn down the freezer
Fresh food storage was about as spot-on as it gets. At the top, middle, and bottom respectively, we measured average internal food temperatures at 37.23ºF, 35.25ºF, and 37.67ºF. That cool spot in the middle shouldn't be a problem in the least. The only downside is an average fluctuation over time of about ±0.71ºF. Most fresh food zones don't shift half as much. Everything stayed well below 41ºF—the temperature at which bacteria begins to grow—and well above freezing. That makes this flaw just a minor disappointment.
-->
The freezer was much more consistent, with an average shift of only ±0.34ºF. Unfortunately, internal food temperatures never quite hit 0ºF (and this despite the fact that the thermostat only goes up to -1ºF). Top and bottom averaged 1.83ºF and 0.75ºF, respectively. Just turn the freezer down about two or three degrees, and your frozen food should be chilly and mostly safe from freezer burn.
Cool, calm, and crispy
Despite an absence of adjustable humidity controls, the Fagor's designated produce drawer was fantastic. Losing an average of only 0.12 grams of moisture per hour over the course of three days, this drawer is a haven for vegetables that you want to keep crunchy. Make sure you don't put produce in the upper drawer, though, as that's meant for defrosting meat.
-->
Average freezing
Freezing times in the Fagor were somewhat faster than average, but nothing to shout about. Room temperature to 32ºF in one hour and 25 minutes is pretty good, but you may want to think carefully before freezing a delicate cut of steak or fish.
Small, but not cramped
--> -->
Despite its height, the Fagor only advertises about 11 cu. ft. of storage space. Taking into account the shelves, lights, and anything else necessary for food storage (wine racks, egg trays, and drawer dividers all being considered optional), we found this to be pretty accurate.
The fridge's multitude of shelves in both the main compartment and on the door totaled 7.28 usable cu. ft., all of which is easily accessible. In the freezer, space was both more open and more difficult to access due to finicky drawer sliding. You've got 2.26 usable cu. ft., but if you have trouble bending over, you may want to reconsider shoving food into every available inch.
More and more machines entering the market are increasingly energy efficient, and the Fagor is no slouch. It only needed 0.09 kWh to chill each usable cubic foot. At a fixed rate of $0.09 per kWh, we estimate it will cost the average American family $28.44 per year to run this appliance. Higher or lower local rates may cause that number to go up or down accordingly, and keep in mind that this model doesn't include an energy-hogging icemaker.
Meet the testers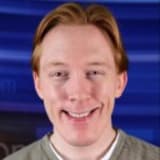 Matthew Zahnzinger
Logistics Manager & Staff Writer
@ReviewedHome
Matthew is a native of Brockton, MA and a graduate of Northeastern, where he earned a degree in English and Theatre. He has also studied at the Gaiety School of Acting in Dublin and spends most of his free time pursuing a performance career in the greater Boston area.
See all of Matthew Zahnzinger's reviews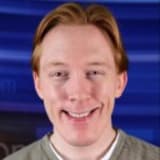 Matthew Zahnzinger
Logistics Manager & Staff Writer
@ReviewedHome
Matthew is a native of Brockton, MA and a graduate of Northeastern, where he earned a degree in English and Theatre. He has also studied at the Gaiety School of Acting in Dublin and spends most of his free time pursuing a performance career in the greater Boston area.
See all of Matthew Zahnzinger's reviews
Checking our work.
We use standardized and scientific testing methods to scrutinize every product and provide you with objectively accurate results. If you've found different results in your own research, email us and we'll compare notes. If it looks substantial, we'll gladly re-test a product to try and reproduce these results. After all, peer reviews are a critical part of any scientific process.
Shoot us an email