It's that time of the year, folks! Once Halloween passes, the starting pistol fires, and we all start running the marathon that is the winter holidays.

While everyone's training regimen varies—whether it's scoping out Black Friday deals, or putting aside cash for inflatable lawn ornaments, or stocking up on booze to make Uncle Jimmy more tolerable—some struggles are universal.
Case in point? Figuring out how to deal with that enormous Thanksgiving bird.
"Defrosting"—that is, making your turkey just warm enough to melt the ice crystals inside, but still cold enough to prevent bacterial growth—is a delicate process. But don't worry, there are three reliable, safe ways to defrost your bird. Each method has its plusses and minuses, so read carefully. And be sure to heed our warnings about unsafe methods.
1. The Microwave Method
Short duration, medium difficulty
Let's get this one out of the way up front: While microwave defrosting can be done safely, it's generally not recommended. Unless you can answer "yes" to all of the following questions, you should probably just skip to the other two safe methods.
Can your turkey fit in your microwave?
Do you still have the manual for your microwave?
Do you have a container big enough for the turkey that will not cause your microwave to explode?
If you answered "yes" to all three questions, then feel free to proceed, with caution.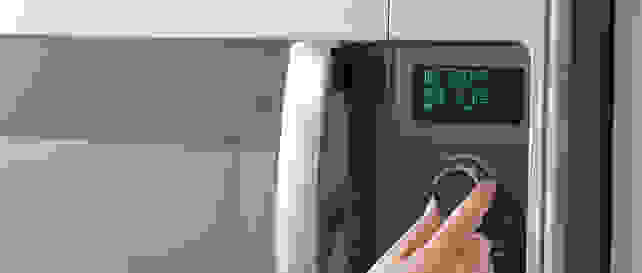 First, put the turkey in a microwave-safe pan or dish with high sides. Look in your manual for the defrosting guide, and follow the directions very carefully. Most microwaves will let you input both the type of meat and its weight, then automatically calculate a cooking time—typically between 1 and 1.5 hours for the average turkey. Just hit Start and let the machine do the work.
While this is the most expedient way to defrost a turkey, it's also the riskiest of the safe methods when it comes to bacteria.
While this may seem like the most expedient way to defrost a turkey, it's also the riskiest of the safe methods with regard to bacteria. Even if you follow the manufacturer's instructions, there's a chance that—due to any number of variables, including but not limited to the shape of the meat and the wattage of the microwave—the turkey could be inconsistently defrosted.

If any part of the turkey has entered the bacterial "danger zone" of 40°F-140°F, then bacteria that already existed in smaller, safe amounts can multiply quickly and make it dangerous to you and your family.
You may be thinking, "Pre-existing bacteria? In my turkey?!" Well, yep. The truth is, there's bacteria in everything we eat, because bacteria is in or on literally everything. It's really only when there's a large quantity of certain kind of bacteria that it becomes a problem for the human digestive system.
One last thing to consider: If you're going to defrost your turkey in the microwave, be prepared to cook it immediately afterwards. Letting meat sit out after it's been defrosted in the microwave is a great recipe for bacterial growth.
2. The Cold Water Method
Medium duration, high difficulty
This option is for the very patient, for reasons that will soon become clear.
First, take the frozen turkey, and place it in a plastic bag with an airtight seal. Then, put the turkey in a sink or basin that has been stoppered and filled with cold water. Ideally, the turkey should be completely submerged, and should stay that way for this long:
4-12 lbs: 2-6 hours
12-16 lbs: 6-8 hours
16-20 lbs: 8-10 hours
20-24 lbs: 10-12 hours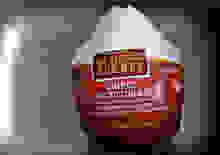 What's so difficult about that, you ask? Here's the kicker: that cold water has to be replaced with fresh cold water every 30 minutes.
Here's why: Your frozen turkey is at a temperature of 32°F or lower. The cold water in your sink is probably between 35°F-40°F. From being in contact with the slightly warmer water, the turkey is gradually brought above freezing.
The sink water is also cooled by the turkey, and in a vacuum they'd equalize at a median temperature. But your sink isn't a vacuum—the water is in contact with the considerably warmer ambient air. So while the water is warming the turkey, the air is also warming the water.
That's why the water has to be replaced so often: If it just sits in the sink, then it'll gradually approach room temperature, bringing the turkey up to or above the 40°F boundary of the bacterial danger zone. If that happens, it's basically equivalent to just leaving the turkey out on the counter for 7 hours. Bacteria ahoy!
Assuming everything goes right, it's recommended that once the defrosting period is over, the turkey should be cooked immediately afterwards. However, you can transfer the bird to your fridge (assuming it's kept at or below 40°F) and keep it there for a few days without worry.
3. The Fridge Method
Long duration, low difficulty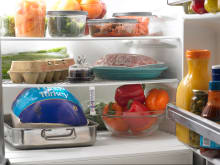 The simplest defrosting method is to let your refrigerator do all the work. All you have to do is set your fridge to 40°F or lower and let the turkey sit in the fridge for X days. This handy summary will help you solve for X:
4-12 pounds: 1-3 days
12-16 pounds: 3-4 days
16-20 pounds: 4-5 days
20-24 pounds: 5-6 days
That means the 16-pound turkey that would take 8 hours (and 15 water changes) to defrost in the sink has to live in your fridge for about 4 days.
The upside is that the fully defrosted turkey can stay in the fridge for another couple of days, since the temperature will not get into the bacterial danger zone. The downside? It takes a long time, and the run-up to Thanksgiving is the time when refrigerator space is most at a premium.
Be sure to plan ahead and ensure that you can dedicate some serious space to defrosting your main course.
Don't Dance With Danger
Sure, you could probably MacGyver a thousand different ways to defrost a turkey, but we strongly suggest you don't try it. It's really, really hard to warm an irregularly-shaped bird to a still-cold temperature without accidentally getting it too warm and triggering runaway bacterial growth.
These are a couple of the bad guys you're up against: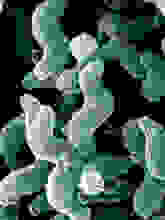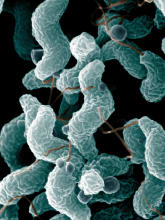 Clostridium perfringens: These bacteria, which live in beef and poultry, will start happily multiplying above 40°F. If you've eaten something with enough clostridium perfringens in it, you'll be spending a lot of time locked in the bathroom with symptoms like diarrhea and abdominal cramps. In mild cases, the food poisoning will only last a day or two. In extreme cases, it can last for 1-2 weeks.
Campylobacter jejuni: These residents of raw and undercooked poultry cause similar symptoms to clostridium perfringens, but worse. Fever and vomiting, in addition to diarrhea and cramps, will plague you for up to 10 days.
Remember: These enemies can be defeated if your raw poultry is kept below 40°F until cooking, and you cook it to a minimum safe temperature of 165°F.
Related Video
Our editors review and recommend products to help you buy the stuff you need. If you make a purchase by clicking one of our links, we may earn a small share of the revenue. Our picks and opinions are independent from any business incentives.