More importantly, the white 71602—as well as the identically priced black 71609 and bisque 71604 versions—is 20 to 50 percent cheaper than most similarly sized models on the market today. For about $200 more, you can get the metallic 71606, which features a stainless-look finish.
Getting back to basics.
Leonardo Da Vinci once said, "Simplicity is the ultimate sophistication." While he probably wasn't thinking of appliances at the time, Kenmore seems to have taken that sentiment to heart when designing the 71602. On the outside, you've got a glossy white finish and curved, tapering handles. That's it.
--> -->
The controls, limited as they are, can be found at the top of the fridge's interior doorframe. The limited features on this fridge mean you shouldn't have to meddle with its settings very often—if at all.
Open up those wide French doors, and you'll find bright LEDs illuminating a sea of white and clear plastic. Only the blue-gray labels on the assorted drawers break up the uniformity.
Speaking of which, the drawers and adjustable shelves slide much more smoothly than those on most other fridges in this price range. That said, the crisper control dials disappointed us. They were loose enough that accidental nudges could easily change their settings.
A budget product that doesn't scrimp on quality.
Despite its low price tag for a French door, this fridge managed to knock almost all of our tests out of the park. Temperatures everywhere were notably consistent, especially in the freezer, which was both suitably cold and steady.
-->
As the saying goes, though, there's one in every family: The crisper drawers exhibited some pretty shoddy moisture retention. Given the looseness of the dials, we made sure every day that the crispers were always set to their most retentive levels. Nonetheless, the drawers lost more than twice as much moisture compared to Kenmore's Airtight Crisper, a higher-end component found in some of their Elite models.
-->
That said, we were pleasantly surprised to see that such a bare-bones fridge was calibrated using degrees Fahrenheit, instead of an arbitrary arc running from Cold to Colder or a scale of 0-7. Other than adjusting the temperature, you can power on the Ultra Ice function and turn off the door alarm; pretty simple stuff.
The icemaker in the freezer takes up almost no room at all, and the simple on/off switch is quite accessible. If you don't want to use it, the spacious ice bucket that comes with the fridge can either be removed entirely or serve as a separate organizer for your frozen food.
For in-depth performance information, please visit the Science Page.
The choice is as simple as this fridge.
-->
An alternative to our 2013 winner of the Best Value French Door award, the Kenmore 71602 is an all-around excellent choice.
Roomy, efficient, and with performance good enough to put some fridges that cost twice as much to shame, it's a great option for consumers that want the capacity and eye-level fresh food storage of a large French door without the typically high cost. You'll miss out on specialty features, but this fridge aces all the basics.
Sold exclusively at Sears, the Kenmore 71602 can be had for a mere $1,500, a steal for such an excellent appliance.
While the simple design of the Kenmore 71602 (MSRP $1,879.99) may not be terribly eye catching, its performance in our tests certainly were. Aside from the lackluster crispers, there was virtually nothing wrong with this fridge, a rare claim for a budget product.
Cool and even
--> -->
Throughout the entire fresh food section, average temperatures clocked in at just under or over 39.09ºF. While that's warmer than the 37ºF that the fridge was set to, turning things down two degrees is an easy fix. The fridge's regularity over time was what really impressed. Over the course of 72 hours, we saw average temperature fluctuations of just 0.29ºF, making this fridge highly consistent.
The freezer was even better, proving to be both regular and appropriately chilly. Average temperatures of -4.17ºF were found near the top, warming to an average of -3.41ºF near the bottom. While the typical fluctuation over time of 0.4ºF was a bit higher than we'd like, it's still tight enough to keep temperature below 0ºF at all times. This minimizes the risk of freezer burn that accumulates when temperatures go above and below 0ºF on a regular basis.
Questionable crispers
Without a doubt, the 71602's crispers were the most disappointing factor in our performance tests. Over the course of three days, our test materials lost an average of 0.29 grams of moisture per hour. That's more than twice as much moisture lost from some of the best crispers we've tested, and means your fresh produce may not stay fresh for very long.
-->
Fast freezing, slow thawing
A very cold freezer doesn't always guarantee you fast freezing times, but that was the case with this Kenmore. Room temperature test items crossed the 32ºF threshold in just one hour and 24 minutes. That's definitely on the speedier side of things, which translates to meat, chicken, and fish whose texture and taste shouldn't be too altered when thawed.
Speaking of thawing, this product should take a load off your mind if you live in an area prone to power outages. After being left to sit unplugged for 36 hours, the internal temperature of the freezer had only reached 27.11ºF. As long as you keep the freezer door shut, everything inside it should still be edible by the time your power company gets everything up and running again.
A roomy fridge that costs next to nothing to run.
Without an ice or water dispenser to clutter up its storage space, the Kenmore's fresh food compartment is roomy. Four adjustable half-shelves, a full-width shelf, two crispers, and a temperature controlled drawer comprise the bulk of your storage options. The two fridge doors mirror each other, with a dairy bin, two gallon-deep shelves, and a shallower shelf at the bottom on each. Unfortunately, only one of the gallon-sized shelves on the right door can be adjusted. None of the others are movable, only removable. Regardless, all of these storage options add up to 12.29 cubic feet of usable space. That's one roomy Kenmore.
The freezer is more basic. You've got an upper wire drawer, as well as a lower plastic bucket that comes with an adjustable plastic divider. Just inside the freezer door is a fairly tall wire shelf that can tilt forward, giving you some accessible storage for small items that could otherwise fall to the bottom of the freezer. Overall, the freezer compartment isn't exceptionally small, but a bit more cramped than you might find in a similarly-sized appliance.
What is exceptionally small, though, is the amount of energy required to operate this product. We estimated that for an average American household, the 71602 would only cost you $26.41 per year to operate. That's using a rate of $0.09 per kWh, and with the icemaker running from empty to full once during our 72-hour testing period. Even compared to top freezers half the size of this Kenmore, that's exceptionally cheap; that means you only need 0.05 kWh to power each cubic foot, one of the lowest energy drains we've ever seen.
Meet the testers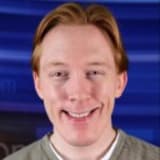 Matthew Zahnzinger
Logistics Manager & Staff Writer
@ReviewedHome
Matthew is a native of Brockton, MA and a graduate of Northeastern, where he earned a degree in English and Theatre. He has also studied at the Gaiety School of Acting in Dublin and spends most of his free time pursuing a performance career in the greater Boston area.
See all of Matthew Zahnzinger's reviews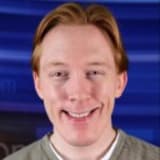 Matthew Zahnzinger
Logistics Manager & Staff Writer
@ReviewedHome
Matthew is a native of Brockton, MA and a graduate of Northeastern, where he earned a degree in English and Theatre. He has also studied at the Gaiety School of Acting in Dublin and spends most of his free time pursuing a performance career in the greater Boston area.
See all of Matthew Zahnzinger's reviews
Checking our work.
We use standardized and scientific testing methods to scrutinize every product and provide you with objectively accurate results. If you've found different results in your own research, email us and we'll compare notes. If it looks substantial, we'll gladly re-test a product to try and reproduce these results. After all, peer reviews are a critical part of any scientific process.
Shoot us an email