At 24.8 cu. ft., it's not as large as pricier fridges. There's no through-the-door water and ice, and the freezer is a little cramped. If you're looking for a stainless fridge that puts fresh food at arm's reach, though, this simple Kenmore goes toe to toe with some of the best (and most expensive) models we've tested. With fantastic energy efficiency, plenty of room, and superior temperature control, it's a great fridge.
Streamlined simplicity
The 72013 prioritizes function, but doesn't neglect form. The stainless finish is just as shiny as on pricier models, but the stunted handles and lack of a through-the-door dispenser gives this fridge a borderline industrial look. Some users may prefer that to the glowing control panels and dispensers that have been gaining in popularity.
On the inside, the layout is familiar and practical: adjustable half shelves, a gallon-deep bucket on each door, two crispers, and a wide deli drawer on the bottom. The light fixture up top holds two incandescent bulbs which were rather dim in the model we tested, especially compared to the bright LEDs found in many modern fridges.
-->
-->
The freezer is a bit small, featuring two wire shelves and plastic dividers that break up the storage space. The wire won't do you much good if a bag of frozen corn splits open, but the lower shelf comes with a removable plastic tray that should help contain any spills. Also, the entire lower drawer is easily removable should you need to clean it or transport a large amount of frozen food—downstairs to a chest freezer, for instance.
For all of its simplicity, the 72013 manages to squeeze in several useful features. There's a water dispenser hidden on the left side of the fridge's interior, and the freezer comes with an icemaker and sizable bucket. The temperature controls use a convenient degree-based scale, which is a step up from the "warmer to colder" dials found on budget products. It also has a number of functions that optimize the fridge's performance, all of them with pun-tastic names. Grocery Savor does all it can to briefly cool the entire interior—helpful when unloading a fresh batch of near-room-temperature groceries. Acceler-Ice speeds up the icemaking process.
Cool in all the right ways
The 72013 passed all of our tests, many of them flawlessly. Inside the fresh food area, temperatures averaged just under 36ºF, almost in line with the 37ºF thermostat display. The freezer's average was -1ºF instead of 0ºF, but that's also okay—most refrigerators swing a degree up or down. More importantly, temperatures throughout the entire appliance remained consistent. That keeps food safe from bacteria and freezer burn.
The Kenmore's two crisper drawers retained enough moisture to keep your vegetables fresh and crisp. The freezer didn't take long to freeze room-temperature food, either, so meat and fish should still taste good when thawed. What's more, this Kenmore proved energy efficient, even with the icemaker running.
-->
For in-depth performance information, please visit the Science Page.
-->
A great fridge for a great price
If you're in the market for a French door fridge but spending upwards of $2,500 is out the question, check your local Sears for the Kenmore 72013. We found it on sale for just under $1,700, which makes it one of the best French door bargains on the market.
Just because it's affordable doesn't mean it feels cheap. The 72013 has a well-laid out interior, an attractive stainless exterior, and boasts exceptional performance. If you're willing to sacrifice the water dispenser and a degree-based control panel, check out the similar Maytag MFF2558VEM for even more savings.
There's almost nothing wrong with the performance of the Kenmore 72013 (MSRP $2,309.99). The worst thing about it? Temperatures in the fridge are about a degree too cool... And that's not really a problem.
Cool and accurate
-->
Average temperatures in the Kenmore's fresh food zone came in at 35.93ºF near the top, 35.67ºF at the middle, and 35.08ºF down near the crispers. That's almost perfectly consistent throughout the entire compartment, and an average fluctuation of just ±0.38ºF means temperatures are staying nice and even. If you're worried about things getting a bit too cool for produce, just turn the thermostat up a degree; we had it set to the manufacturer-recommended 37ºF.
It was cooler than expected in the freezer, too, but that's in no way a bad thing. With temperatures ranging from -1.56ºF near the top to -0.41ºF at the bottom, it's a bit of a wider spread than in the main fridge zone. That said, every area was thoroughly frozen, and an average fluctuation of just ±0.32ºF means temperatures weren't bouncing above and below the 0ºF mark. Freezer burn shouldn't be an issue in this model—great news for frozen food fans.
Refreshingly crisp
Crispers have to walk a fine line. If they lose too much moisture, produce dries out. If they keep too much in, though, vegetables can turn into a slimy mess. Over the course of 72 hours, the testing materials we placed in the 72013's crispers lost about 0.13 grams of moisture per hour. That's better than average, and can prolong the shelf-life of your produce without encouraging mold growth.
-->
Fantastic freezing
Compared to all the other French door models we've handled, the 72013's freezer chilled our room-temperature test materials in close to record time. Just 1 hour and 11 minutes elapsed before our items crossed the 32ºF mark. The insulation works both ways, too, keeping the internal temperature down to a peak warmth of just 27ºF after 36 hours without power.
Electrifying efficiency comes with a cramped freezer
The internal layout of the 72013 is pretty standard. Four adjustable half shelves, a full shelf, two crispers, and a deli drawer make up the bulk of the fridge storage. On the doors, an assortment of five buckets—two of which can hold gallon-sized containers—are complemented by a dairy bin. The light fixture and control panel up top take up a fair amount of space, but the icemaker is entirely located in the freezer. This all means you get 12.09 usable cubic feet of fresh food storage.
The freezer doesn't fare quite so well. Two wire shelves that feature an assortment of plastic dividers provide your only means of frozen food storage. The door doesn't slide out terribly far, and the lights and icemaker take up a lot of space. Without the ice bucket, you've got just 4.3 cubic feet of usable space—not a whole lot to work with.
-->
Nevertheless, the energy efficiency alone is reason enough to tolerate the truncated freezer. At a rate of $0.09 per kWh, we determined that it could cost just $33.39 per year to power the 72013. That's with the icemaker running, too. It means you only need 0.06 kWh to power each usable cubic foot of storage, making this one of the most energy efficiency French door models available.
Meet the testers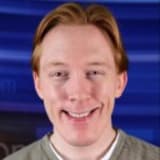 Matthew Zahnzinger
Logistics Manager & Staff Writer
@ReviewedHome
Matthew is a native of Brockton, MA and a graduate of Northeastern, where he earned a degree in English and Theatre. He has also studied at the Gaiety School of Acting in Dublin and spends most of his free time pursuing a performance career in the greater Boston area.
See all of Matthew Zahnzinger's reviews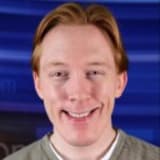 Matthew Zahnzinger
Logistics Manager & Staff Writer
@ReviewedHome
Matthew is a native of Brockton, MA and a graduate of Northeastern, where he earned a degree in English and Theatre. He has also studied at the Gaiety School of Acting in Dublin and spends most of his free time pursuing a performance career in the greater Boston area.
See all of Matthew Zahnzinger's reviews
Checking our work.
We use standardized and scientific testing methods to scrutinize every product and provide you with objectively accurate results. If you've found different results in your own research, email us and we'll compare notes. If it looks substantial, we'll gladly re-test a product to try and reproduce these results. After all, peer reviews are a critical part of any scientific process.
Shoot us an email