While its performance is mostly adequate, this Kenmore mainly impresses with its many adjustable shelves and roomy interior; there's even an icemaker up top. The sensible layout makes for easy food access and a very user-friendly package overall. The $650 retail price doesn't hurt, especially if you need more room than is typically found in a budget model.
Spacious and flexible
-->
Advertised as a 21 cu. ft. fridge, the 72152 is slightly larger than most products in its price range. It also offers more customization that your typical top freezer.
Three of the five door shelves can be moved, and five different height slots in the fridge interior give you plenty of options for the two adjustable main shelves. In a sub-$1,000 fridge, we usually see fixed shelves and door buckets, so the 72152's level of customizability is a nice surprise.
That's not to say this fridge is breaking the mold. From the outside, it looks like it could be ten years old. The textured white exterior and squared-off handles look dated, as does the fixed wire shelf in the freezer. Similarly, while most fridges have switched to bright LED lighting, there's a lone incandescent bulb in the fresh food compartment; the freezer is left in darkness.
Despite all that, there are still a number of small touches that really put this fridge in a bracket above and beyond the competition.
For instance, the crispers are surprisingly smooth to open, as is the storage bin beneath one of the top shelves. One crisper is also wider than the other, so it's easy to store bulky produce like eggplant or heads of lettuce. You can even fold up one of the smaller shelves on the door in order to store taller items in the shelf below. The interior of the Kenmore 72152 really is whatever you make of it.
A flawed freezer
The Kenmore 72152 is not perfect, but it's pretty darn good for a fridge in this price range. We set the thermostat to the manufacturer's recommended setting and took our measurements: The fresh food zone averaged just a degree or two under the preferred 37ºF at most points. Unfortunately, there was a pretty wide spread around that average. While it's not a perfect environment for food preservation, temperatures never crossed the 32ºF line—which would freeze your food—or the 41ºF line—above which can lead to accelerated bacterial growth.
-->
-->
The freezer was a bit more troublesome. Temperatures averaged a surprisingly warm 11.44ºF, much higher than the 0ºF that's recommended for long-term freezing. The 72152 has a single compressor and a single thermostat, however, so you can't adjust the freezer independently of the fridge. Given the fresh zone's aforementioned temperature range, there's no way to cool this Kenmore any further without risking unintentionally frozen yogurt. 11ºF is still thoroughly frozen, but it's warm enough to risk freezer burn.
In every other test, the 72152 managed to do fairly well. Crispers lost an above-average amount of moisture each hour, but still retained more than many other budget models we've tested. Freezing times were faster than average, which should help mitigate some of the temperature issues as long as you eat your frozen goods fairly soon. It also proved to be one of the most energy efficient fridges we've tested among others of its size and type.
For in-depth performance information, please visit the Science Page.
Save money in style
If you're hunting for a big top freezer, we suggest you give the Kenmore 72152 a closer look. It's rare to find a budget fridge that offers a sensible layout, lots of customizability, and accessible room to spare. This Kenmore has all that, plus a sale price that frequently hovers around $650. That makes this good fridge an even better value. If you don't like the white finish, it's also available in stainless (as the 72153) for about $900.
No product is going to perform perfectly, and the Kenmore 72152 (MSRP $979.99) is no exception. That said, this affordable top freezer holds its own against the competition.
A wide span of temperatures
The biggest problem with the 72152 is its broad temperature spread. In the fridge, average temperatures were recorded at 35.8ºF near the top, 36.48ºF in the middle, and 37.5ºF at the bottom. On the whole, that's actually quite good for a top freezer with nebulous controls. Unfortunately, the peak highs and lows—despite an average fluctuation of ±1.03ºF—got up to 39.33ºF and down to 33.22ºF. If you're not careful, your leftovers might spoil quickly, or fresh foods could freeze.
While the fridge is tolerable, the freezer is definitely out of whack. Average temps came in at about 11.44ºF throughout the entire compartment, with fluctuations of ±1.1ºF. Given that this fridge is a single-compressor unit with only one thermostat, there's no way to further chill the freezer without making the fridge much too cold given it's already cool average temp. Fortunately, the freezer is still frozen—it's just not frozen enough to combat freezer burn.
Consistent crispers
The two crisper drawers in the 72152 aren't the best around, but they're still pretty good. Test materials consistently lost 0.21 grams of moisture each hour over the course of three days. It's a greater loss than average, but not enough to wreck your produce. Don't take too long to eat your veggies and you should be fine.
-->
Fast freeze, slow thaw
Room-temperature test materials froze after one hour and 16 minutes. While it's not as fast as some other models, it's still faster than average. Freezing times on their own should be fast enough to prevent too much of a reduction in the quality of your meat and fish when thawed.
Another plus side to this freezer is its insulation. After letting it sit for 36 hours unplugged—and without opening the freezer door—internal temperatures had only warmed up to 28.49ºF.
Surprisingly roomy
What really struck us about the 72152 was how effective its internal layout was without having to reinvent the wheel. Three full-width shelves—two of which have access to several height levels—provide the bulk of the storage, and are supplemented by two crispers and a deli drawer. The fridge door has six different storage options: a dairy bin, three gallon-sized adjustable buckets, a full-width shelf on the bottom, and another half shelf at the top right which can also fold back for extra vertical space. All of these moving (and static) parts add up to 11.62 cubic feet of usable space.
The freezer is much more straightforward, with a wire shelf bisecting the main compartment into an upper and lower section, as well as a door with two matching full-width shelves. There's no option to adjust the freezer shelf, unfortunately, but you can remove the ice bucket if you need extra space. With 5.45 usable cubic feet, the freezer is actually quite roomy for a model this size.
Perhaps most impressive is this Kenmore's incredible energy efficiency. Even with the icemaker running, this fridge only needed 0.04 kWh to chill each usable cubic foot. At a fixed rate of $0.09 per kWh, the 72152 would only cost you about $21.76 per year to operate. Your costs may vary depending on your electrical costs.
Meet the testers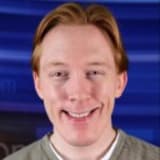 Matthew Zahnzinger
Logistics Manager & Staff Writer
@ReviewedHome
Matthew is a native of Brockton, MA and a graduate of Northeastern, where he earned a degree in English and Theatre. He has also studied at the Gaiety School of Acting in Dublin and spends most of his free time pursuing a performance career in the greater Boston area.
See all of Matthew Zahnzinger's reviews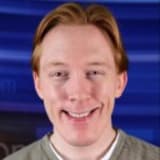 Matthew Zahnzinger
Logistics Manager & Staff Writer
@ReviewedHome
Matthew is a native of Brockton, MA and a graduate of Northeastern, where he earned a degree in English and Theatre. He has also studied at the Gaiety School of Acting in Dublin and spends most of his free time pursuing a performance career in the greater Boston area.
See all of Matthew Zahnzinger's reviews
Checking our work.
We use standardized and scientific testing methods to scrutinize every product and provide you with objectively accurate results. If you've found different results in your own research, email us and we'll compare notes. If it looks substantial, we'll gladly re-test a product to try and reproduce these results. After all, peer reviews are a critical part of any scientific process.
Shoot us an email