Don't get us wrong: We have no issues with bringing the internet into the kitchen, and we're excited about the future of the smart home. We also love the non-smart elements of this fridge, including its superb interior design and good performance.
Sadly, this pricey Samsung offers little in the way of true innovation, which is why we just can't recommend it.
Temperatures within the fridge chamber had an average standard deviation of only 0.38°F during our test period, which is excellent. Unfortunately, we did get a few brief peaks and valleys, including a low of 35°F and a high of 42°F. Over time, such extremes can lead to frozen milk and spoiled cheese.
Luckily, the freezer fared better. We measured an average standard deviation of 0.55°F, which is impressive for a freezer. The minimum and maximum temperatures also stayed close to the 0ºF ideal: -1.4°F and 2.6°F respectively. It's worth noting the top drawer of the freezer is colder, on average, than the bottom.
Good design meets... bad design
-->
We've already written at length about the few strengths and many weaknesses of the RF28HMELBSR's sluggish touchscreen and buggy WiFi enabled user interface, so we'll refrain from harping on it too much longer.
Suffice to say, it's essentially a slow, feature-limited tablet glued to the front of your fridge. There are a few apps of questionable relevance—like Epicurious for recipes, Pandora for music, and a notes interface for… paper?
We were especially miffed that the WeatherBug app flashes advertising across the screen. If you want a tablet in your kitchen, buy a tablet. If you're in the market for a $3,600 fridge, you can afford an iPad or Galaxy Note.
Without legitimate utility, the object of this touchscreen must be vanity. But the fridge already looks gorgeous! The all-stainless, four-door French-door design is just as eye-catching as the cool blue interior lighting and silver-accented shelves. All the drawers glide on smooth rollers, and the middle drawer can be set to any temperature between 42°F and 29°F.
That versatility, plus the intuitive criss-cross partition, means the middle drawer can accommodate anything from a bottle of wine to meat or fish. All the shelves have at least some degree of spill proofing lips, and almost all of them are height-adjustable. Both the middle drawer and freezer drawer glide out with little effort.
-->
Here's one of this refrigerator's key drawbacks: Even with the crisper drawers set to the "Vegetable" setting, our test materials still lost an average of 0.16 grams of moisture every hour. This will dry out fruits and veggies, making kids (and probably parents, too) less likely to eat them. The best fridges lose about half that much.
An average fridge with an above-average price
We certainly wish more of this model's high MSRP had been applied to refrigeration instead of the world's most expensive tablet, but the RF28HMELBSR still earned above average—if not cost-effective—scores.
Temperatures within the freezer compartment fluctuated very little during our test, which is good. However, the freezer did allow temperatures to climb (briefly) all the way up to 2°F, which isn't ideal and can lead to freezer burn. We observed greater fluctuation in the fridge compartment, but variation doesn't matter as much in the fridge as in the freezer.
--> -->
The produce drawers weren't particularly impressive. Moisture retention is important for keeping fruits and vegetables crisp and delicious, however the RF28HMELBSR's drawers lost moisture at a rate worse than average for fridges in this price range.
On the bright side, this model is great in a power outage. Even when denied electricity for 36 hours, frozen food was kept insulated and never reached 30°F. Freezing times were also average: about an hour and a half for our test materials. The faster your foods are frozen, the less their flavors and textures are damaged.
For in-depth performance information, please visit the Science Page.
Room temperature test materials were frozen after 1 hour and 36 minutes inside the freezer, which is an average to below-average result for fridges in this price range. Foods frozen more quickly will retain more of their taste and texture, hence the benefits of "flash freezing."
Plenty of insulation means unwanted thawing isn't a problem, even in a power outage. After 36 hours without electricity, our frozen test materials never warmed to 32°F. The closest they came was 28°F.
This could've been so much better.
If Samsung had glued a Galaxy Note Pro to the front of a fridge and charged the same price, we might have been sold. After all, Samsung makes some of the world's best tablets, and some pretty great fridges, too.
-->
That's why we're so perplexed by this product. It's as if Samsung temporarily forgot how to make a great user interface.
We love streaming music in the kitchen and looking up recipes online, but we don't want to be stuck listening to Pandora from a tinny speaker or dealing with a sluggish recipe interface. And we certainly don't want to spend an extra $1,000 for the privilege, while our fridge flashes advertising across its LCD screen along with the weather forecast.
Aside from that, the refrigerator's performance is that of a $2,500 unit. This fridge will keep food fresh and freezer burn at bay, but it won't make your kitchen smart.
Total interior space is different from usable interior space, and it's our job to figure out how big that difference is. Samsung's claim of 28 cu. ft. of total storage space is pretty far off our measurements of usable storage space. In reality, you've got about 18.4 cu. ft. of storage space to work with: 12.9 in the fridge and 5.5 in the freezer.
Samsung has done an excellent job cooling that space in an efficient way. We think this refrigerator will cost the average family about $0.13 per day or $47.75 per year to keep running, which is excellent in terms of energy efficiency.
Meet the testers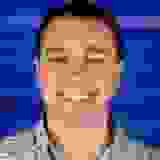 Christopher Snow
Managing Editor
@BlameSnow
Chris was born and raised less than ten miles from our editorial office, and even graduated from nearby Merrimack College. He came to Reviewed after covering the telecom industry, and has been moonlighting as a Boston area dining critic since 2008.
See all of Christopher Snow's reviews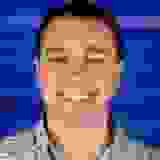 Christopher Snow
Managing Editor
@BlameSnow
Chris was born and raised less than ten miles from our editorial office, and even graduated from nearby Merrimack College. He came to Reviewed after covering the telecom industry, and has been moonlighting as a Boston area dining critic since 2008.
See all of Christopher Snow's reviews
Checking our work.
We use standardized and scientific testing methods to scrutinize every product and provide you with objectively accurate results. If you've found different results in your own research, email us and we'll compare notes. If it looks substantial, we'll gladly re-test a product to try and reproduce these results. After all, peer reviews are a critical part of any scientific process.
Shoot us an email