On the other hand... it's expensive. Even a $3,200 sale price isn't cheap. What's more, our tests returned some less-than-ideal results for ideal food preseravtion, including lackluster crispers and lengthy freezing times. Plus, all those extra doors and drawers can pigeonhole the usable space you'd normally get in a fridge this size.
Right now, the LG LMXS30776S is the door-in-door four-door French door (phew!) to beat, and this Samsung doesn't quite manage to unseat the champ.
A gleaming monolith
There's no denying this Samsung positively oozes style. From its gray control panel blending into the stainless finish, to blue-tinted shelves and bright LED lights, this is a fridge that will class up any kitchen.
Samsung's latest take on door-in-door storage utilizes its Metal Cooling panel, which is designed to keep air cooler around the door-in-door shelves. In this model, only the upper right-hand door is equipped with the panel.
×
Design
The central drawer features four distinct temperature settings, giving you more control over how best to utilize that extra space. Beyond that, however, features and options are kept pretty minimal—just a Power Freeze and Power Cool setting for rapid chilling, and an Energy Saver mode to shave off some utility costs.
The bulky ice maker sits on the top shelf, as opposed to a slimmer door-mounted version, and takes up usable space. Door-in-door layouts already tend to cut back on shelf customization and usable space, and the Ice Master occupies even more room. With that said, Samsung claims it can make more ice than a door-mounted counterpart—so fans of iced tea and lemonade should pay attention.
×
Door-in-Door
The freezer was both consistent over time and evenly cooled throughout the compartment, so freezer burn shouldn't be much of an issue. Temperatures at the top and bottom averaged -0.82°F and -0.73°F, respectively, while the average fluctuation over time was just ±0.2°F.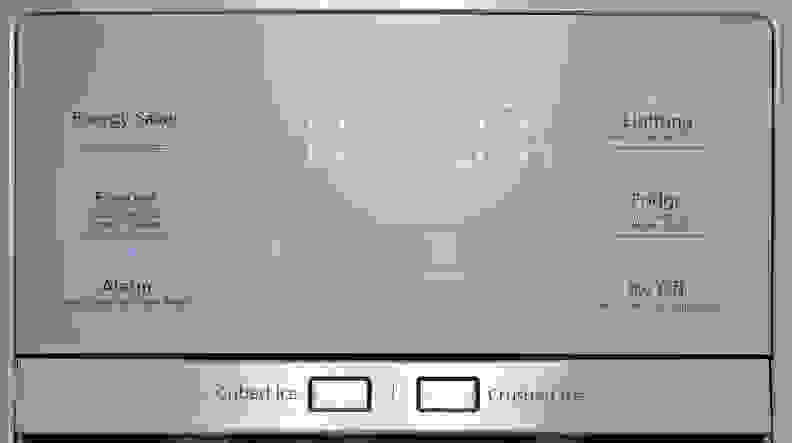 Up top, the main fridge section was less exceptional, though still quite good. Average temperatures were recorded at 37.73°F near the top, 37.57°F in the middle, and 39.96°F down near the crispers. The downside to this is consistency: Over time, we recorded an average temperature fluctuation of ±0.49°F. If this Samsung's freezer is notable for its temperature consistency, the fridge is among the least consistent at this price point.
Good, not great
In our tests, the RF30HBEDBSR scored well, but not remarkably so.
The pullout freezer was fantastic, with consistent temperatures low enough to avoid freezer burn. The main fridge section, while not as strong as the freezer, also did a decent job. Temperatures averaged out to the right level, but we noticed wide fluctuations over time. That isn't ideal for soft cheeses, deli meat, or other quick-to-spoil groceries.
The rest of the fridge was underwhelming. Crispers couldn't retain moisture as well as they should've, freezing times were on the lengthy side, and energy efficiency was merely on par with the competition. None of these factors mean unsafe food preservation, but for this price, we were hoping for better performance.
For in-depth performance information, please visit the Science Page.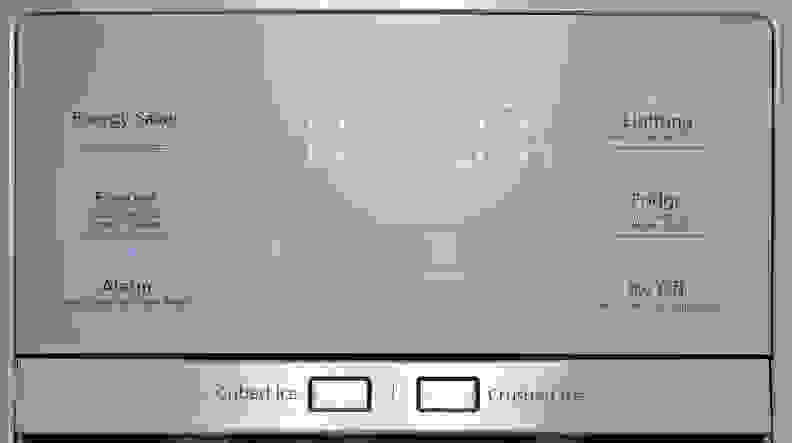 Despite the smooth hands-on experience, this Samsung's crisper drawers were underwhelming. At their most retentive setting, our test materials lost about 0.2 grams of moisture each hour over the course of three days. We like to see about half that—it's the sweet spot between food drying out and too much moisture causing mold to grow. If you buy this Samsung, you may notice produce starting to dry out or spoil sooner than expected.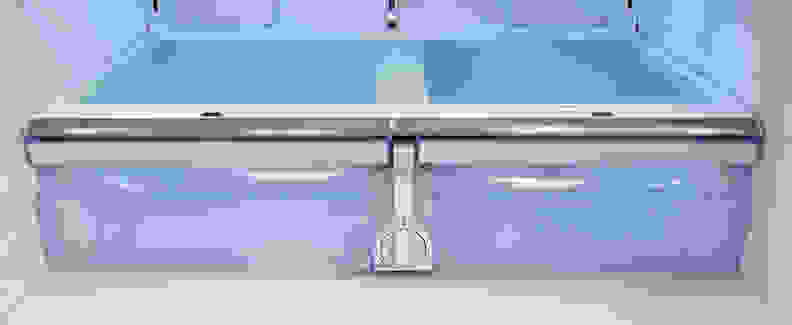 As with many of the company's high-end fridges, this Samsung has a three-part warranty. First, you get one year of parts and labor coverage on the entire product for anything that breaks through no fault of the consumer. On top of this, you also get five years' parts and labor coverage on the refrigeration system (that's the compressor, evaporator, condenser, drier, and connecting tubing). And finally there are ten years of parts coverage and five years labor on the digital inverter compressor.
While the freezer does a great job keeping temperatures cold and steady, chilling food down to sub-zero takes a while—roughly 1 hour and 45 minutes. That's slower than average by about 20 minutes, and could be enough to make the texture of meat or fish taste less than ideal once thawed.
...but with a price to match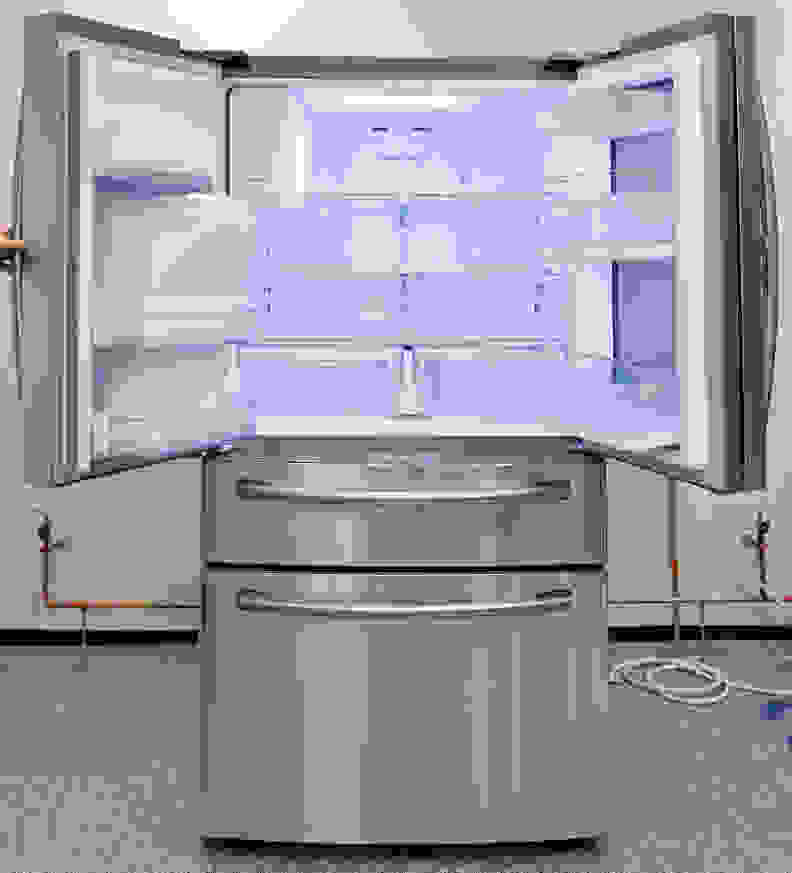 If a French door four-door with door-in-door storage is your thing, you should first check out this LG. The Samsung RF30HBEDBSR provides some solid competition, but the LG has better crispers and more solid temperature performance over time, plus a door-mounted icemaker. Most importantly, it costs hundreds less on sale.
If you need to match existing Samsung products in your kitchen, the RF30 is still a fair choice—assuming you're willing to shell out that much money. In stores you might find it for under $2,800, making this a pretty sizable investment. For such a stunning design, though, it may be worth it.
If you'd prefer to save, consider cutting door-in-door storage. Without that feature, you've got access to a bevy of superior products, including the Kenmore Elite 72483—the best four-door model we've tested—which retails for about $2,700, or the KitchenAid KFXS25RYMS, which offers a four-door layout for about $2,000 on sale.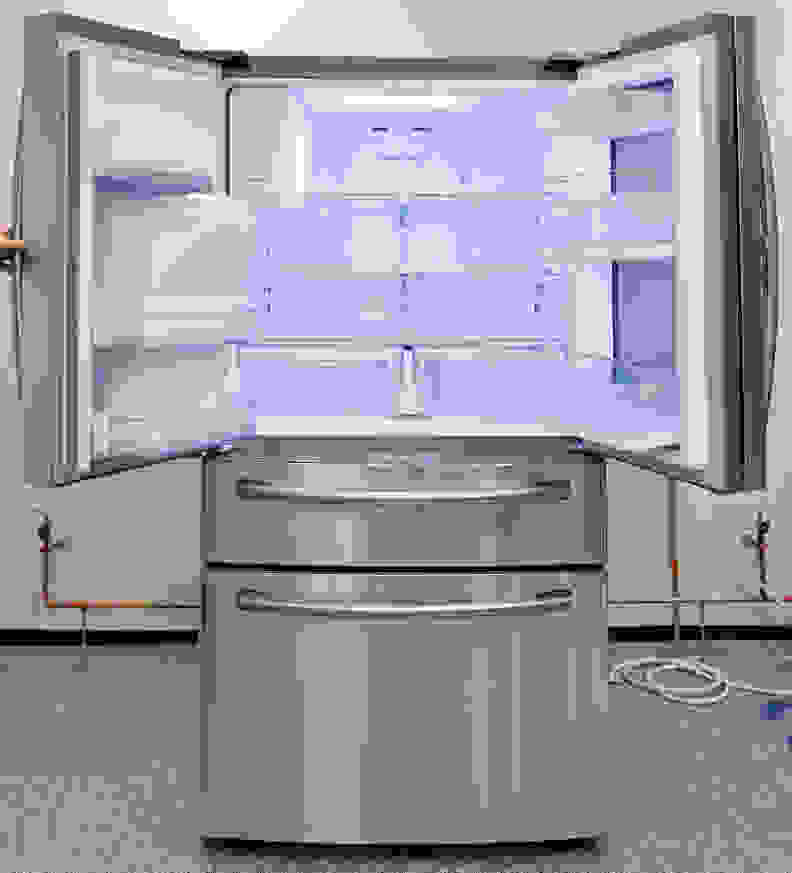 At an advertised 29.5-cu.-ft. total, the Samsung RF30 is a huge appliance. However, all the shelf barriers, extra drawers, and door-in-door storage means you've got a lot more plastic taking up room. We found the main fridge section, combined with the separate central drawer, only provides 13.67 usable cubic feet—a far cry from the 20.5 listed in the product specs.
The pullout freezer, with its sliding drawers and shallow door shelf, fares only a bit better. Samsung advertises 9 available cubic feet of space, but we measured out just 5.83 usable cubic feet. The space doesn't feel cramped, but the contrast between listed space and practical storage is disappointing.
Energy efficiency data collection was also a mixed bag. Compared to other new models released after a 2014 Energy Star update, the 0.07 kWh needed to cool each usable cubic foot is merely on par with the competition. Based on the average American rate of $0.09 per kWh, this fridge will cost you about $45.85 per year to operate, assuming you leave the ice maker running.
×
Storage
Meet the tester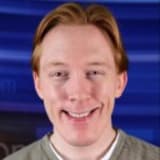 Matthew Zahnzinger
Logistics Manager & Staff Writer
@ReviewedHome
Matthew is a native of Brockton, MA and a graduate of Northeastern, where he earned a degree in English and Theatre. He has also studied at the Gaiety School of Acting in Dublin and spends most of his free time pursuing a performance career in the greater Boston area.
Checking our work.
Our team is here for one purpose: to help you buy the best stuff and love what you own. Our writers, editors, and lab technicians obsess over the products we cover to make sure you're confident and satisfied. Have a different opinion about something we recommend? Email us and we'll compare notes.
Shoot us an email