Refrigerators
A Different Kind of Tradition: Chinese Food on Christmas
In one of the stranger Christmas traditions, many Jews flock to Chinese restaurants on the 25th.
Credit:
Every culture has its own unique Christmas tradition, but some of them are a little more unique—because they don't involve actually celebrating Christmas.
For American Jews, December 25th is a day like every other, despite all the fanfare and commotion, unless the day happens to fall on Hannukkah. With most of the country celebrating Christmas, many Jews turn to their own tradition to stave off feelings of being left out of the festivities—the tradition of Christmas Chinese food.
In an effort to get to the bottom of this odd tradition, I interviewed the oldest, wisest member of the tribe I know: my grandfather, George Mann. According to grandpa Mann, the Chinese food tradition began "around the time of Moses," or at least "as far back as the 1920s or 1930s." There was always a running gag that the "Jews adopted Chinese food before the Chinese did," he added.
The root of this famous cross-cultural culinary relationship is in Manhattan.
The likely root of this famous cross-cultural culinary relationship, according to historian and Rabbi Joshua Eli Plaut, is in Manhattan, where Chinatown was right next door to the heavily Jewish Lower East Side. In his treatise on the subject, A Kosher Christmas: 'Tis the Season to Be Jewish, Plaut notes that the first mention of Jews and Chinese food came in 1899, when a Jewish journal was critical of this affinity for this non-kosher dining.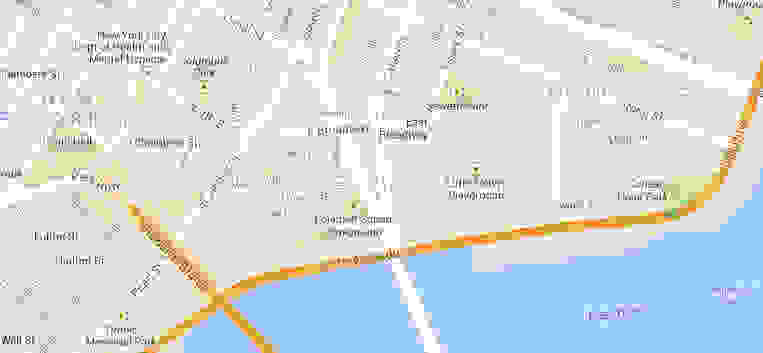 However, the ancientness of the Jewish affinity for lo mein and dim sum does nothing to explain why December 25th has such a strong link with Chinese food. While the obvious answer is that Chinese restaurants were often the only restaurants open on December 25th, that's far from the only reason.
Harold Berman suggests that Chinese on Christmas has become "our established way of saying that we're Jewish, that this is what we do on Christmas when everyone else is doing something else."
According to Plaut, Chinese restaurants felt like welcoming places for Jews, since they provided asylum from from the hurricane of Christmas marketing. Better still, Chinese waiters didn't care—or notice—whether their white customers were Italian, Greek, or Jewish, so diners didn't have to worry about anti-Semitic treatment. Chinese cuisine was also considered "safe treyf"—acceptably unkosher—and had a certain comfortable familiarity thanks to its affinity for onions and garlic.
It's certainly true that Chinese restaurants were some of the few places open on Christmas day, but why did eating out score such a decisive victory over staying in and cooking? After all, December 25 could have just stayed a normal day. While there's a few possible reasons, this seems to be the biggest mystery that no one seems to be able to answer.
Writing for The Times of Israel, Harold Berman suggests that it's more of a convenient metaphor than a hard and fast rule. "It's become our established way of saying that we're Jewish, that this is what we do on Christmas when everyone else is doing something else."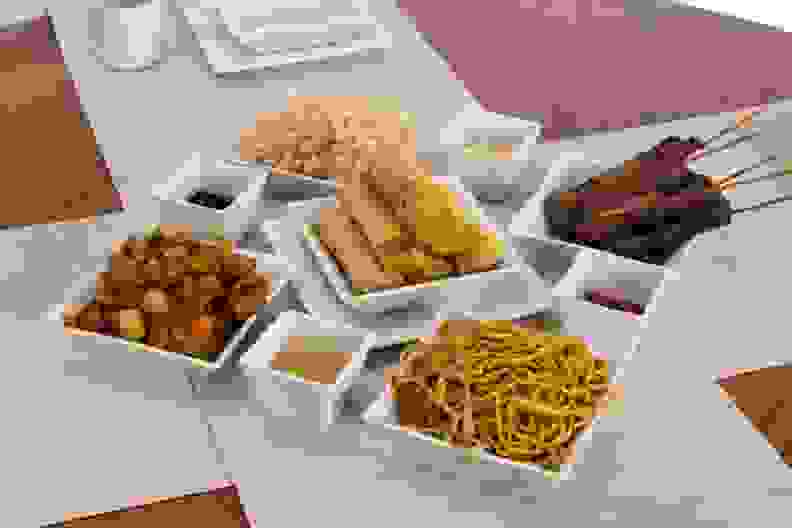 Even so, theories as to the exact moment of inception continue to abound. Some claim that the tradition began when a Chinese restaurant owner brought food to a Jewish Children's home in Newark on Christmas day in 1935. But it's also possible the tradition is simply a counter-culture movement—Jews actively choosing not to participate in anything that resembles a traditional family Christmas by the hearth.
In the absence of a more definitive explanation, it seems likely the tradition simply caught on gradually, casually becoming standard practice as it became immortalized in popular culture. Today, even if there weren't a standing tradition, Christmas day Chinese food seems like it'd still be the natural option.
"When I was a kid, my parents always told me that the reason for going to the movies on Christmas Day was to avoid the long lines," writes Jeremy Parzen, "and [...] we ate Chinese because it was the only take-out option." With all the Christmas Day movies debuting, it's just a matter of common sense: You're going to need dinner to go with that movie, and you'll have to settle for what's open.
[Hero Image Credit: Flickr User: "Dinner Series"]