Refrigerators
Buying Snacks Online Just Got a Whole Lot Healthier
NatureBox delivers healthier snacks, straight to your door.
Credit: Dave Swanson / Reviewed.com
Not that you had any doubt about it, but snacking is here to stay.
In contrast to America's love for "three square meals," market research firm Mintel reports that, in 2015, nearly all Americans (94 percent) snack at least once a day. Furthermore, U.S. consumers have increased their snacking frequency over the last five years. Today, 41 percent of us consume three or more snacks per day.
Once upon a time, between-meal snacks were candy, picked up at the corner store. Today, many consumers are demanding more nutritious offerings, and even more convenience.
Enter NatureBox, a Bay Area startup delivering health-minded snack products to your home. In contrast to faceless online outlets like Amazon that sell millions of items, NatureBox is looking to personalize the experience.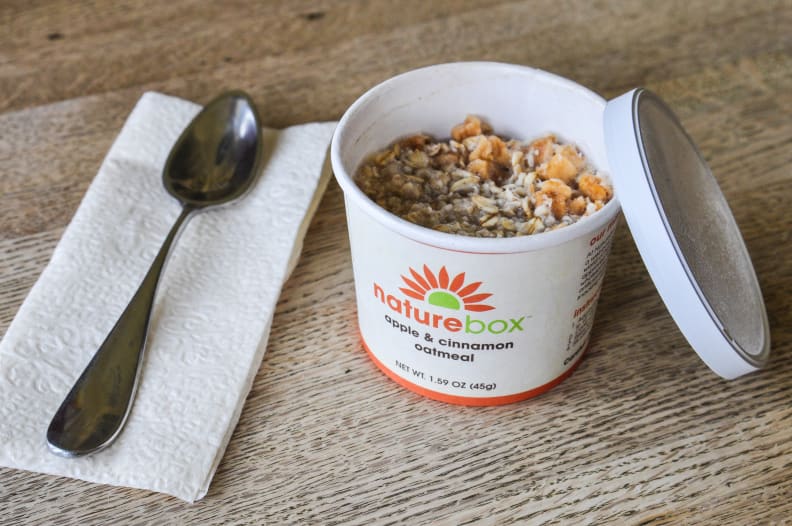 "We are solving the 'discovery' problem, for consumers who don't know what snack they want," explained NatureBox co-founder Gautam Gupta. The company's website allows users to select based on type—fruit and nut bars, popcorn, baked treats, etc.—and with detailed descriptions, ingredients, and nutritional info, customers are encouraged to experiment. The company says any product you don't like will be replaced with an alternate selection.
In August the company shifted away from the box-a-month format that it launched with, allowing customers to fine-tune deliveries—weekly, bi-weekly, monthly—and the quantity in each box (3 or 5 snacks is standard). The model works out to about $4 per snack, but we'll get back to pricing in a minute.
A company born from personal struggle
Gupta says NatureBox was inspired by his own journey of weight loss. As a teenager, he had poor eating habits and struggled with obesity.
"I had a sweet tooth, I really enjoyed ice cream," Gupta said. But identifying alternatives to the sweets he enjoyed wasn't easy. "It was hard to find things that tasted good, but I wanted to feel better about eating." But through the process, Gupta realized how difficult it is for most consumers to make healthier food choices. (He lost 70 pounds in 6 months after he turned 18, and has kept the weight off for more than a decade.)
Gupta's dietary hurdles led to the creation of NatureBox in 2012. The company shipped 1 million boxes the following year (each box contained 3 to 5 snacks), and by 2014 the business had tripled. NatureBox seems to have located the proverbial sweet spot: a snack foods market that has grown to $77 billion in annual sales, a desire for more nutritional foods, plus a wide-open online marketplace.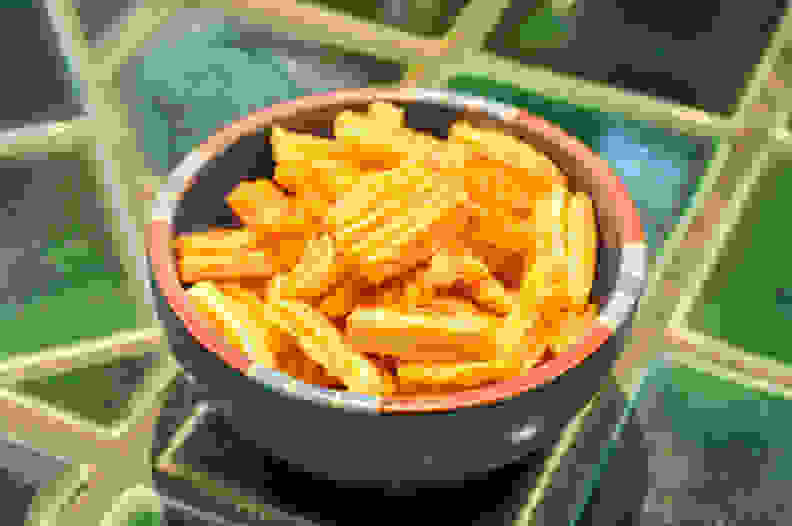 "Today, just 2 percent of Americans buy their food online," Gupta explained. "We think it will grow to 10 percent of sales in the next five years." With $600 billion spent at brick-and-mortar grocery stores today, that increase represents a significant chunk of America's food business shifting online.
NatureBox doesn't "own" the product category—there are perhaps dozens of other online startups delivering food in snack-size portions. But the company appears to be the leader when it comes to a broad base of healthier snack options.
Taste test meets value
NatureBox sent me a selection of 10 snacks from its current roster to try, and a few things struck me right off the bat. One was the packaging: Each re-sealable pouch carries identical branding, with a see-through window that hints at the goodies inside.
For most of the snacks, the list of ingredients is short. Some products, like the dried pineapple, list nothing other than pineapple (most nutritionists say, for packaged foods, the fewer ingredients the better). Nutritional information is clear—fat, sugar, sodium and carb content is generally not excessive. And though each package is modest in size, there is definitely more than one serving in each (NatureBox says 3 to 5 servings in each package—your mileage may vary).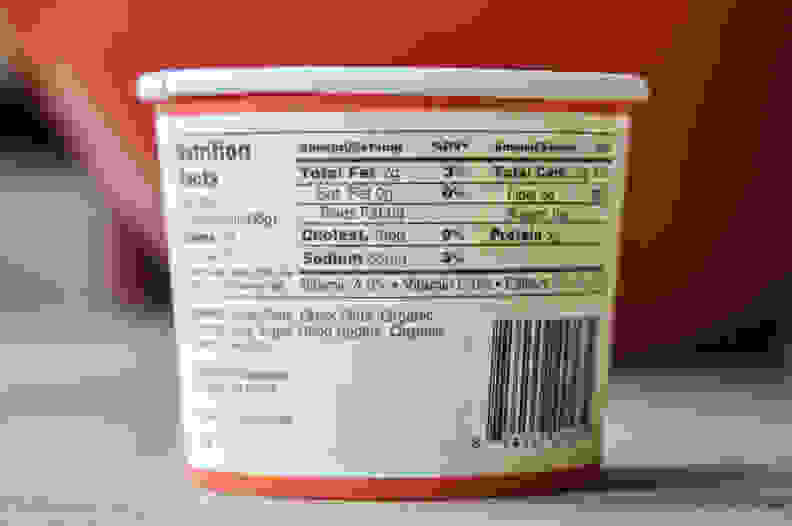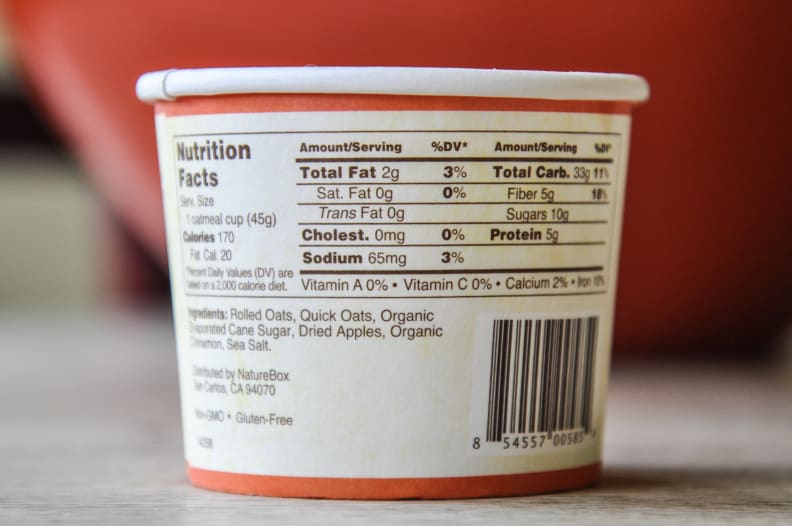 Some of the snacks are sweeter, some are more savory, and some—like oatmeal in a cup (add hot water)—are not just healthier, but truly nutritional. But for the most part, NatureBox snacks aren't health food, they're simply better choices than a donut or bag of French fries.
And most of the items I tried were genuinely delicious, with freshness and overall quality standing out.
Sticks 'n Stones was a tasty medley of almonds, cashews, and sesame sticks. The Asiago & Cheddar Cheese Crisps were cayenne-spiked cheesy treats. And the Guacamole Bites, which I was very suspicious of, were totally fine—almost like corn chips dipped in guacamole, with the avocado flavor coming through robustly.
My favorite from the savory side of the aisle was the Sriracha Roasted Cashews, the nuts glazed with a moderately sweet, fiery sriracha seasoning. Gupta told me they're one of his personal favorites, and one of the best selling items for customers.
NatureBox appears to be the leader when it comes to a broad base of healthier snack options.
On the sweet side the Pistachio Power Clusters were satisfying almond-pistachio-cashew squares "glued" together by cane sugar and rice syrup. But the cookie-like Mini Belgian Waffles were a little sweeter than I care for as a daytime snack (sugar is the second ingredient after wheat), though they'd be great with a bowl of ice cream.
NatureBox doesn't manufacture its products. Instead, the company uses others to craft snacks to its specifications, so head-to-head taste tests aren't quite possible. But certainly Trader Joe's has an extensive line of snack products, many of them similar to the offerings of NatureBox. "For the quality we feel we're priced on parity with a Whole Foods," said Gupta.
I made some comparisons on price and taste in the gallery below.
Obviously, NatureBox is catering to a different market than those who shop at Trader Joe's or Whole Foods on a weekly or even monthly basis. Though both chains are growing, there are many parts of the country where neither brand has a footprint.
The pricing for NatureBox—currently $19.95 for a box of 5 items, including shipping—comes out well above that of either of these markets. You're paying for the convenience of home delivery—terrific for road warriors who travel a lot, and a boon for those who live in states where healthier snack options aren't as easy to come by. In fact, Gupta says half of his customers are from places where a traditional health food store is more than 10 miles away.
Now, if I could just get Trader Joe's to start making something close to those Sriracha Roasted Cashews...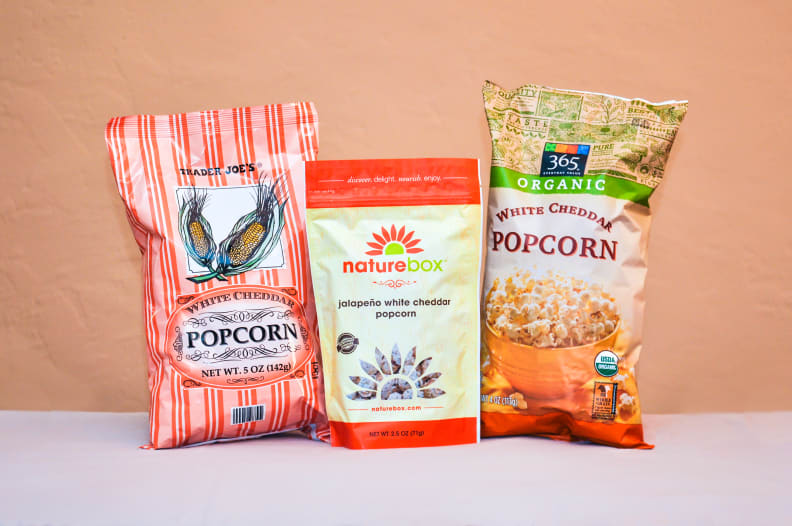 ×
NatureBox
Related Video