Refrigerators
Hisense: The Colossus in the Mist
The giant company you've never heard of before.

Credit:
You may never have heard of them, but Hisense is one of the largest companies in China, and they want to dominate not only your living room, but your kitchen, too.
Since its founding in 1969, the company has diversified its line up to include everything from TV's to tea kettles, a fact that was made clear in their CES press conference. TVs, mobile phones and home appliances are their three "platforms for growth," said Dr. Lan Lin, Executive Vice President.
They're on their way. Last year, at the Canton Fair, the company showed off a slew of smart featured products including the a smart refrigerator, which may also be making an appearance at the Hisense booth at CES.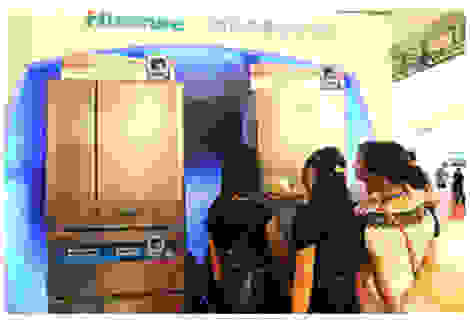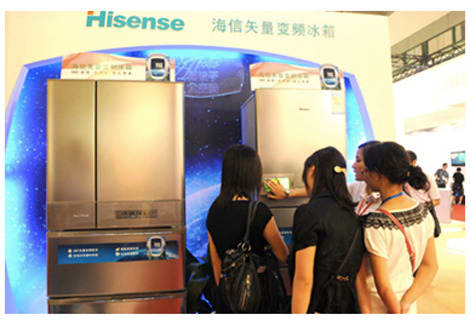 That product boasted the world's first smart TV attached to a refrigerator. It's smart functions included food preservation, food management, and access to the Internet. It's part of a suite of appliances that can communicate with each other over the internet through power lines.
Through Rough Times
According to a case study done at Southern Utah University, Hisense rise to power began in 1991 when company Chairman Zhou Houjian started an international expansion. However, by the mid-90's there was a market slump in China due to knock-offs, over capacity, and a lack of technological standards. Larger companies such as Today China Lion and Konka announced price cuts in order to boost sales.
Smaller manufactures couldn't compete and over 20 brands went bankrupt during that time. Bucking the trend, Hisense declared it would focus on "High Technology, High Quality, High Level Service and International Brand."
Hisense fulfilled this proclamation by again looking outward. In the first half of 2008, Hisense topped the market share of LCD TVs and ranked third in plasmas. It continues to grow due to investments in developing economies like Indonesia. Amounting to 2 billion dollars in overseas sales in 2012.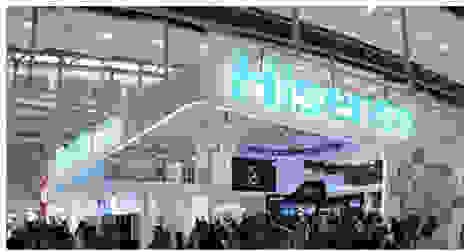 The Last Frontier
It is only now that this company has made its first foray into the US market under its own name. Up until now, Hisense has produced TVs under brands such as Dynex and Insignia for the retailer Best Buy. They're selling dehumidifiers in limited quantities in the US, and their US-only website is actively courting retailers with brochures for sleek-looking side-by-side fridges (note to Hisense: a cheap top freezer is a good entry point, too.)
However unknown it may be to American consumers currently, Hisense has shown that it knows how to grow and expand. Further, it knows how to weather an economic downturn: According to Dr. Lin, the company had $2 billion in global overseas sales in 2012. Now that its set its sights on the United States, it may only be a matter of time before Hisense becomes a household name, throughout the whole house.