Refrigerators
The Hooler Is the Ultimate Beer Koozie
Never drink warm beer again.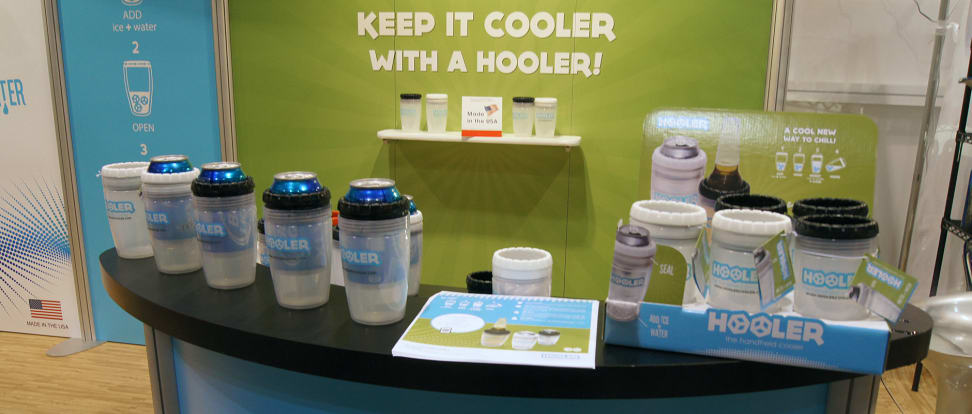 Credit:
If you've ever suffered the anger and humiliation (and eventually, acceptance) of warm beer at a tailgate party, then you'll appreciate the genius that is the Hooler. The Hooler is marketed as a handheld cooler, but we like to think of it as a next-level beer koozie.
The Hooler's design is simple, but effective. Similar to the more-familiar Thermos vacuum flasks, the Hooler is a container made of two layers of polypropylene welded together.
But instead of pouring your beer into a Thermos (and getting really strange looks from your peers), the Hooler is designed to form a seal around the booze's original container—whether it's a can or a bottle.
Since you're only putting ice and cold water into the Hooler itself (instead of an actual beverage), you don't really have to worry about cleaning it... unless, of course, you're using water from Mexico or Boston. The silicone seal is durable and tight enough to prevent leaks and condensation—you won't even need to use a coaster if you're using the Hooler indoors.
The Hooler handheld cooler first went on sale at the 2014 International Home and Housewares Show in Chicago, and prides itself on being conceptualized, developed, sourced, and manufactured entirely in the United States. It's sold from the company's website in a 2-pack for $18.95.