Although we often test amazing refrigerators in our labs here at Reviewed, those beauties never make it into our break room. Yes, we actually stash our lunches in an old white top-freezer fridge. I couldn't tell you which one—the brand badge is long gone—but it does the job. Well, at least it did, until recently.
One day, when I went to open the door, I discovered that it wasn't actually closed. When I tried to slam it shut, it bounced right back into my hand. And I noticed that the rubber seal (AKA gasket) was dry, even a bit brittle.
Since replacing the gasket would possibly cost more than the fridge was worth, we needed a more economical solution. So, I went to Target and bought a jar of Vaseline.
I enlisted a colleague's help, and here's how to do what we did.
1. Wipe the seal clean with warm, soapy water, and dry it. A microfiber cloth would do a good job, but if you only have paper towels handy, use them.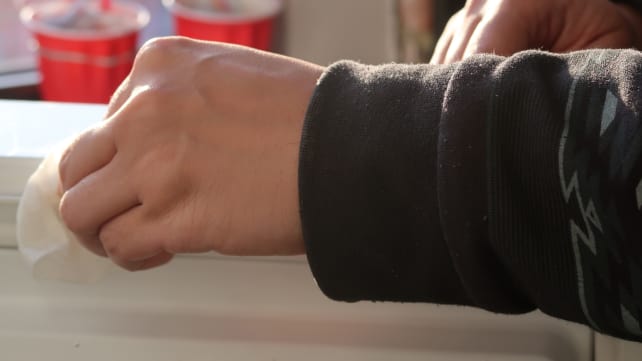 2. Apply a small amount of Vaseline, and rub it into the seal.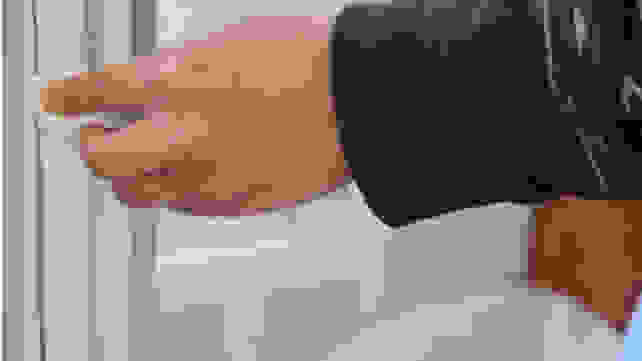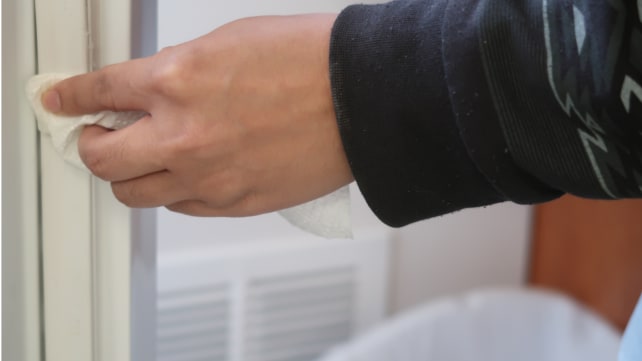 3. Close the door.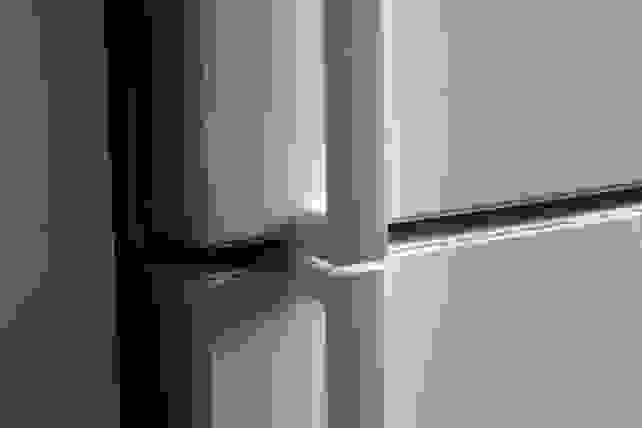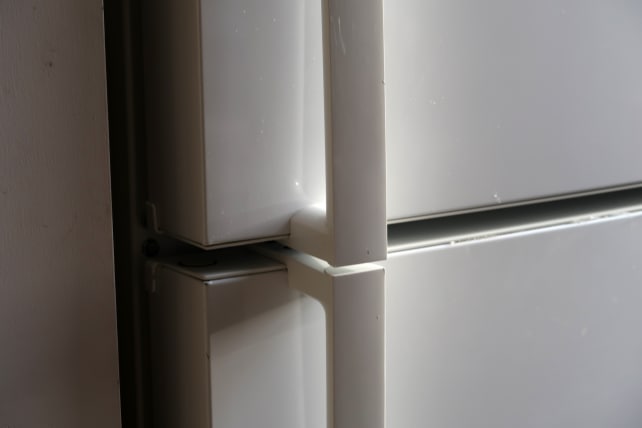 Five minutes of work, and the door was sealing once again!
If your refrigerator still isn't closing tightly, check to see what you're storing in the door. While a new, flexible door seal almost always sticks, once the gasket gets old and brittle, it may have issues. Even if it stays shut (for now), eventually, little cracks develop in the gasket, letting cold air out.
Our fridge had a two-liter bottle of Sprite putting pressure on the door. That was easy to fix— I just moved it into the body of the fridge. But the problem could have been that someone left a crisper drawer ajar, or possibly, a shelf slid out to prevent the door from closing right.
One other thing to check: is the fridge level? If it's not level, you might be able to fix it if you can get a strong friend to help you tilt the refrigerator back. Turn the feet like screws to adjust the height. Once you do, your fridge may be able to close normally.
Regardless of what you do, you will likely have to replace the door seal eventually, but the Vaseline trick should help you prolong its life.
Our editors review and recommend products to help you buy the stuff you need. If you make a purchase by clicking one of our links, we may earn a small share of the revenue. Our picks and opinions are independent from any business incentives.