Refrigerators
Italy's Signature Summer Refresher Makes Bitters Better
Bourdain, Welles, and Bond swear by the Negroni. We do, too.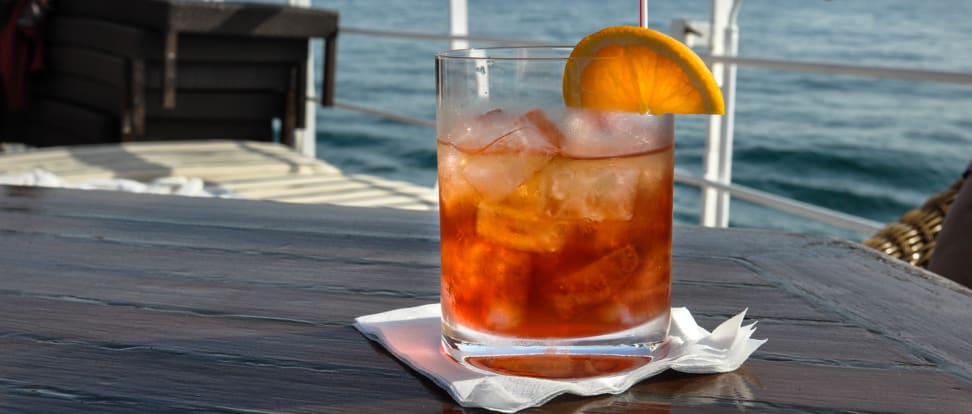 Credit:
I confess, it took me a while to warm up to Campari, the Italian spirit made using a secret recipe rumored to be comprised of herbs, aromatic plants, and a species of sour orange known as citrus myrtifolia.
The bracing flavors of Campari are near and dear to Italians, who typically enjoy the ruby-red liqueur before lunch or dinner as an apéritif, usually splashed with soda.
On my first vacation to Italy, I thought Campari and soda looked as cool as Marcello Mastroianni in sunglasses. Alas, I couldn't finish my first one. The astringent flavors were harsh and off-putting to my delicate, barely-legal palate. I didn't even know about the crushed beetle that gave Campari its trademark saturated red hue. Bitters? I was nipping on beetle juice!
Flash forward a few years to the moment my friend Bernie introduced me to the Negroni, a cocktail composed of gin, red vermouth, and Campari.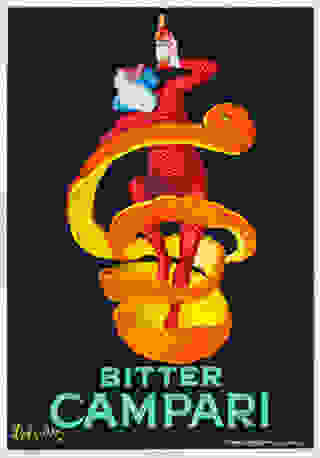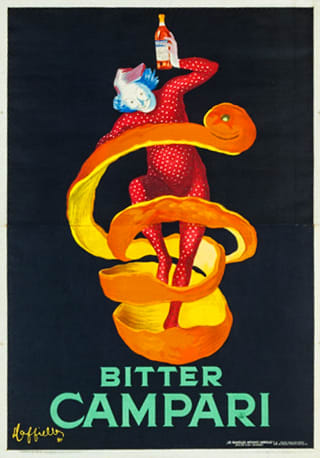 Served over ice, Bernie's Negroni put hair on my chest. The gin and red vermouth tamed the Campari, both balancing its astringency while providing additional torque. The Negroni was a perfect drink for the magic hour—that all-too-brief time when day gives way to night—and I've never looked back.
I've ordered the Negroni in bars far and wide, with mixed results. Of course, the Italians get it right—so do the English, and South African bartenders can deliver a perfect Negroni. But in America I have had to send a few back, with instructions.
Fortunately, with mixologists seeking new frontiers, the drink has finally established a foothold on this side of the Atlantic, thanks in large part to the televised adventures of Anthony Bourdain, who celebrates the drink as "a satanic, delicious Hell broth."
And who wouldn't be tempted by that come-on?
The classic Negroni recipe couldn't be simpler. It's equal parts gin, red vermouth (try Martini Rosso or Cinzano Rosso), and Campari—all served over ice and stirred. A slice of orange serves as garnish. That's it. The most important rule is to use precise, equal proportions of the three spirits—one ounce of each is sufficient for a solid, stiff drink.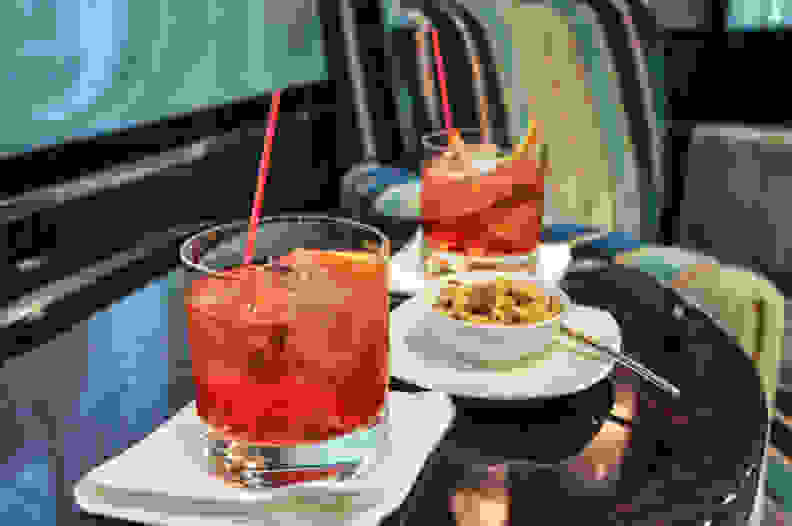 There are variations, of course. In Italy (and elsewhere), the drink may be cut with soda or dosed with Prosecco. I've put up with these twists, but it's not the drink Count Camillo Negroni invented in 1919. It's said he asked a Florentine bartender to bolster his Americano by replacing the usual soda water with gin. A bold move, indeed.
While I can't guarantee you'll love the Negroni like I do, I promise you'll remember your first.
Meanwhile, a century later, the drink's aficionados have conspired to create Negroni Week, which takes place June 2-8, 2014. Okay, the event is sponsored by Campari and the drink publication Imbibe, and I wouldn't normally stoop to such shameless PR efforts. But each participating bar chooses a charity and donates $1 from each Negroni sold. More than 500 bars across America are participating, plus scattered international watering holes.
While I can't guarantee you'll love the Negroni like I do, I promise you'll remember your first—and perhaps the charity you've donated to.
Editor's Note: In 2014, Negroni Week netted more than $120,000 for charities around the world. A total of 1,321 bars from 18 countries and 46 U.S. states participated. In 2015, the event will be scheduled for June 1-7.