Refrigerators
LG Goes Inside the Designer's Studio
These stylish, high-tech appliances blend seamlessly into the stunning Ultimate Kitchen.
Credit:
---
We've already seen LG's Studio line of premium appliances, but we've never gotten to see what they look like in an actual kitchen, next to real cabinets and drawers. At Design And Construction Week in Las Vegas, in a model home built on the Las Vegas Convention Center's doorstep, LG finally showed off the Studio lineup in a beautiful setup dubbed The Ultimate Kitchen.
Designed by Wendy Johnson—winner of the Best Kitchen Design Award from the National Kitchen and Bath Association—The Ultimate Kitchen featured cabinetry and fixtures from a wide variety of builders. A modular sink setup and illuminated countertop were eye-catching, but the LG appliances definitely drew the most attention.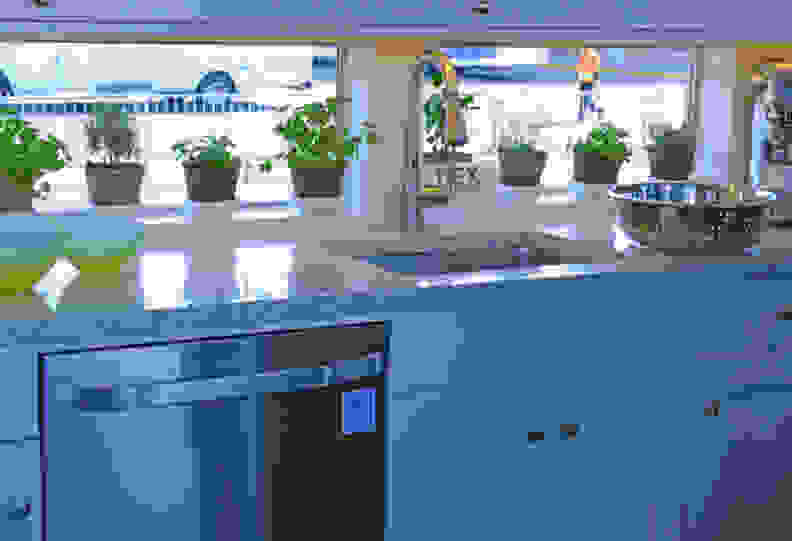 The Studio suite aims to combine performance, technology, and style. The refrigerator is the star of the line, with what LG claims is the highest capacity among consumer fridges on the market today. The wall oven is controlled with an LCD touch screen, and has a recipe bank with pre-loaded cook settings for over 100 recipes. Matching handles on the wall oven, dishwasher, and fridge give the line a consistent design statement.
LG is best known for its consumer electronics, and the Studio line is the company's way of bringing that technology to bear in the kitchen. With The Ultimate Kitchen, LG was able to showcase how all the components of the suite fit together in a real home setting.