Refrigerators
Is Haier's "Revolutionary" New Fridge All Hype?
We find out if this new wine fridge is truly a breakthrough.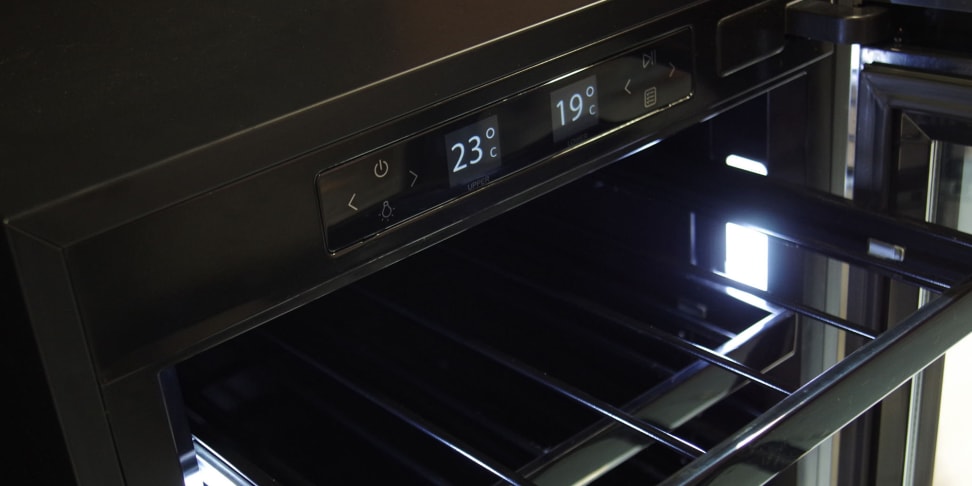 Credit: Reviewed.com / Keith Barry
Next month, Haier will start selling a new wine fridge at U.S. retailers. Ordinarily, that wouldn't be news—but the Chinese appliance giant touts this latest product as a breakthrough in refrigeration technology.
Instead of relying on a refrigerant, compressor, and evaporator to keep cool, it simply uses water and CO2, plus a unique solid state cooler. It's supposed to save a significant amount of energy, provide more even cooling, eliminate all noise and vibration, and offer more usable space.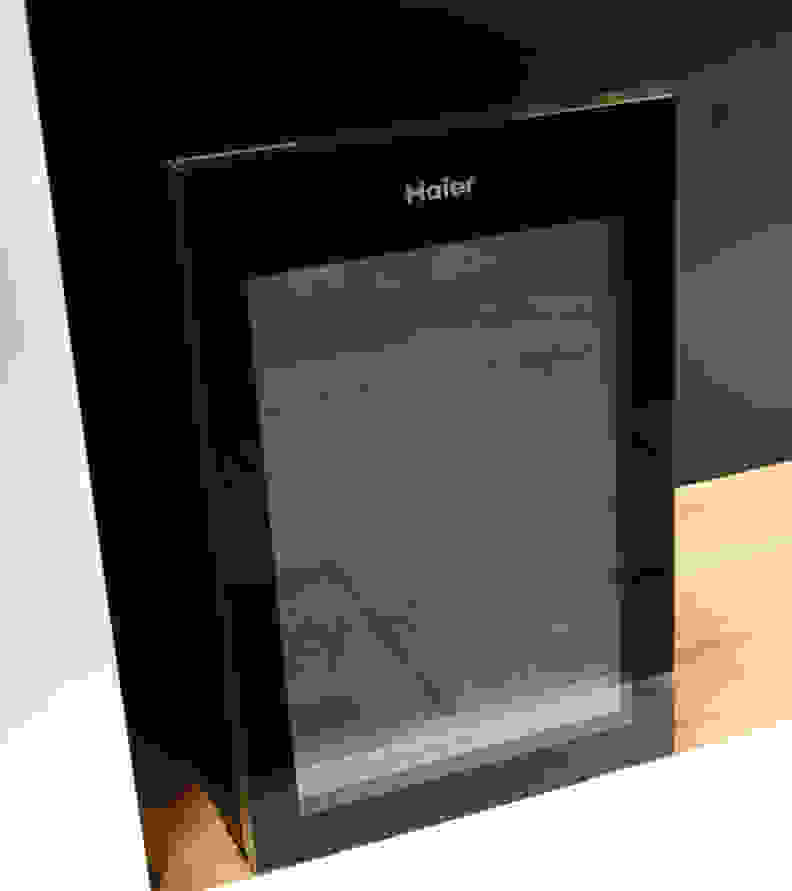 Haier is taking multiple approaches to new refrigeration technology. At CES earlier this year, the company brought a fridge with a magnetic compressor. It's all part of an attempt to reduce power consumption while improving food preservation, and a sign that Haier is taking its own R&D seriously. Indeed, the Chinese company even opened a new research facility in the U.S."
Still, we were skeptical when we first heard about the new wine refrigerator. After all, compressor-free fridges aren't anything new. They're called thermoelectric coolers and depend on the Peltier effect, which removes heat by passing electrical current through the meeting point of two conductive materials. One material heats up, while the other cools down.
There's only one problem: Generally speaking, thermoelectric fridges aren't very good. Because the cooling element must be attached to where the waste heat is dispersed, the whole process is quite inefficient and only effective for cooling small spaces. That's why you tend to see thermoelectric coolers on inexpensive micro fridges—like a USB-powered can cooler that sells for $20.
As it turns out, however, the engineers at Haier may have solved one of the Peltier effect's most vexing practical drawbacks. They attached a heat pipe to the solid state cooler, so that waste heat is dispersed through water that flows out the back of the unit—just like in a traditional fridge. Cold air is circulated around separate cooling pipes that surround the sides of the fridge, keeping the insides chilled.
Like the packaging of a McDLT, the heat pipe keeps the hot side hot, and the cool side cool.
The thermoelectric cooler itself is also upgraded. According to Haier, it's made of germanium and selenium, and is more advanced than those found in inexpensive coolers.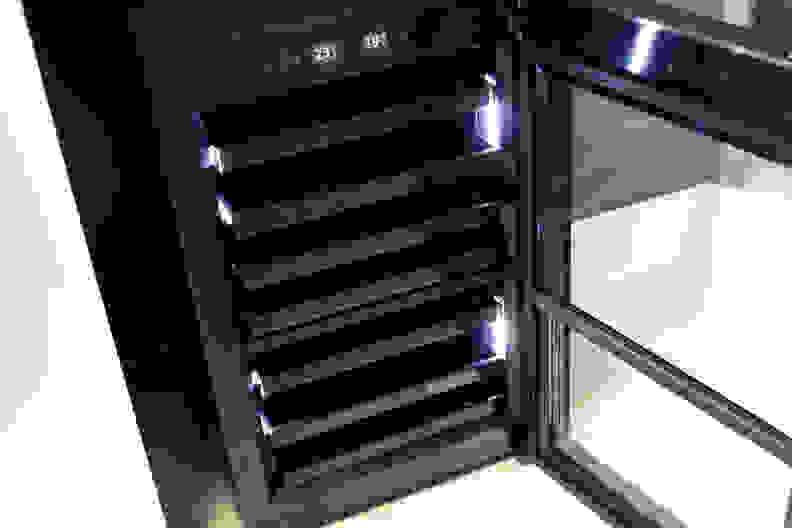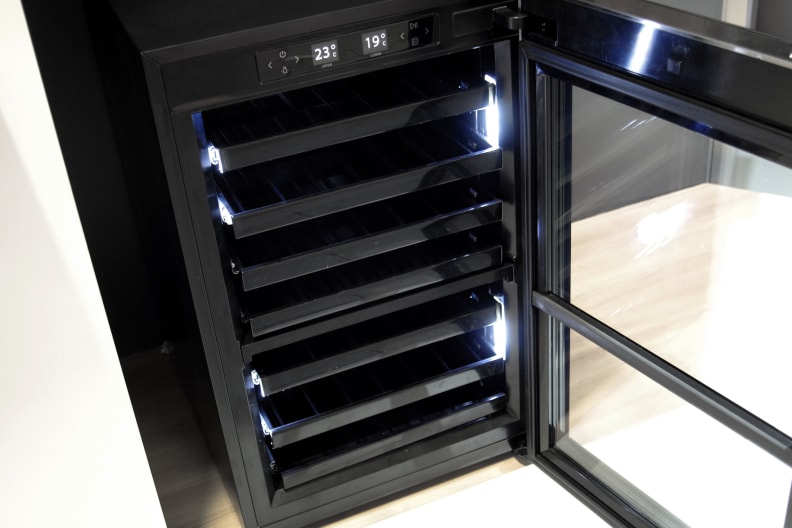 Haier says the fridge can be set between 23ºF and 68ºF, and can hold temperatures over time with an accuracy of ±1.8ºF.
The design isn't yet good enough for long term freezing, so it's unlikely we'll see a solid state household refrigerator any time soon. (Haier said that getting temperatures at 0ºF with the current technology would require as much cost and energy as a traditional compressor.) However, solid state cooling is perfect for a wine chiller, where silence, even temperature control, and vibration-free operation are key.
Whether the new technology will catch on remains to be seen. However, at the IFA appliance and electronics trade show in Berlin, a prototype of the new fridge was frequently surrounded by folks wearing name badges that identified them as employees at competing manufacturers—and they were studying, not scoffing.
At one point, an older man in a blue blazer turned to a coworker and pointed at the fridge. "That's a revolution," he said. We're inclined to agree.
Related Video