Refrigerators
Reclaimed Wood: The Hottest Trend in Home Design
Building a new aesthetic with Mother Nature's leftovers

Credit:
Resource scarcity is a huge worldwide concern as we head deeper into the 21st century. Fears of peak oil scenarios, water shortages, and air pollution hover every day at the edge of our consciousness.
But the furor over fossil fuels tends to overshadow the fate of another precious resource: wood.
At the 2014 Architectural Digest Home Show, we spoke with a number of designers who focus on crafting beautiful, one-of-a-kind creations using that most basic of natural resources. Specifically, these designers are using dead wood, rotting wood, wood that has been uprooted or pulled down as the result of weather or age, and even lumber yard scraps.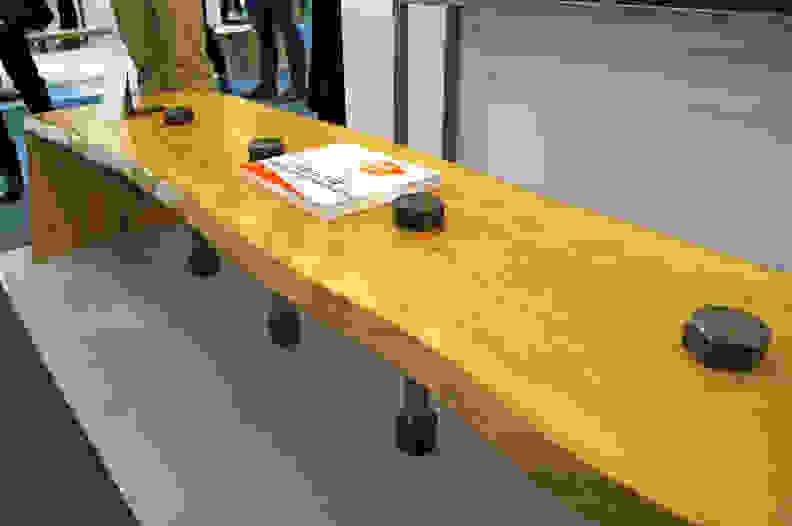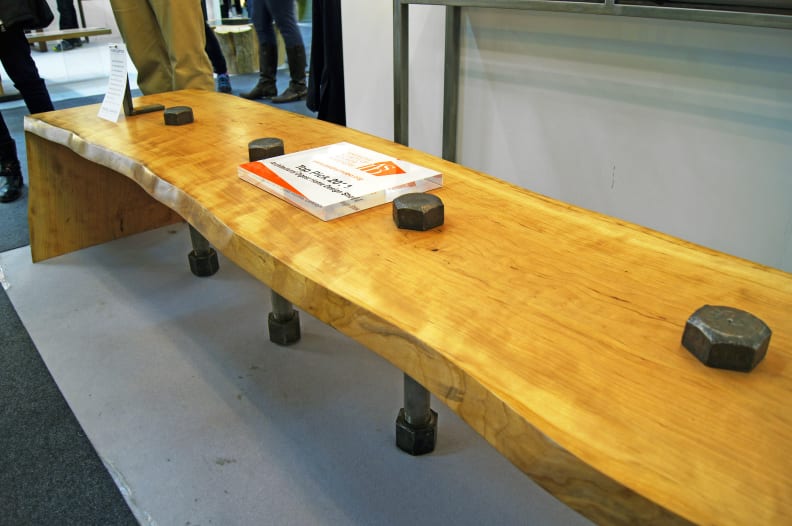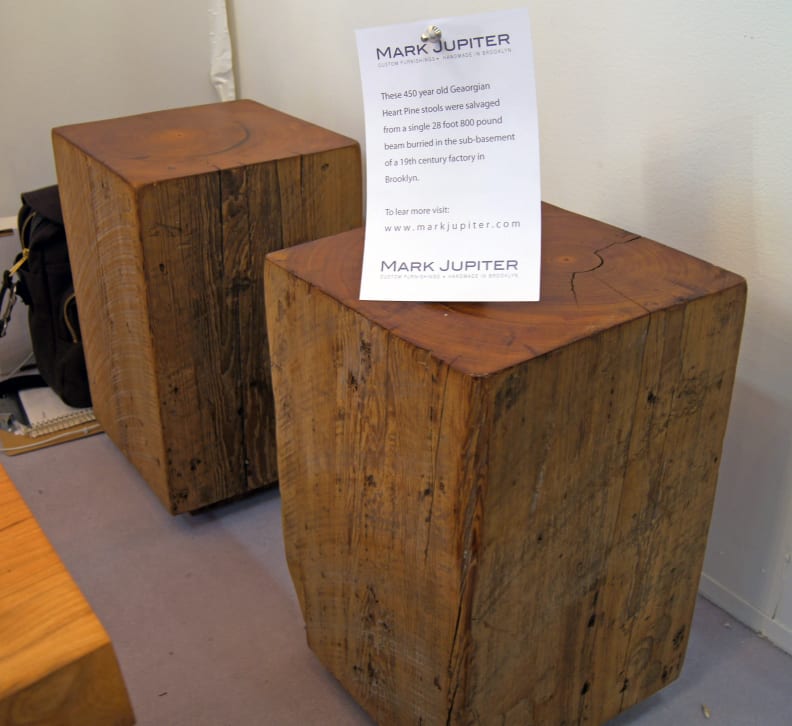 Mark Jupiter is one such designer. He has a custom furnishings workshop based in Brooklyn, and almost everything he makes is crafted from refurbished wood and other materials reclaimed from older buildings. On his site, you can find bathtubs made of redwood harvested from a water tower in Williamsburg. Grey oak benches are constructed from the detritus of a tobacco barn in Pennsylvania. There's even a heart-pine bed made from a demolished Phillip Morris building in Louisville.
Wood connoisseurs may notice a trend: Jupiter has a passion for old-growth wood, which is almost impossible to find in unused form. According to Jupiter: "New-sawn wood can't mature; it's harvested in 30 to 50 years, when it's 'big enough'. Old-growth wood had hundreds of years to mature. It has a character, a depth, a richness that young wood simply can't match."
Over on the west coast, designer Greg Klassen takes a similar approach. The wood for every piece of furniture he constructs is sourced from within a 30-mile radius of his studio in Lynden, Washington.
"I know every tree's story because I know where it grew."
"I know every tree's story because I know where it grew," explains Klassen. "This one might have been a telephone pole, another might have been on the side of a river that I'd pass on my bike to work." That passion for the source material is reflected in the artistic, loving quality of his work.
At the Architectural Digest Show, Klassen was showcasing his River Collection. This line is made entirely out of salvaged trees that would otherwise have been destroyed as waste, and every piece is unique. Klassen maintains the live edges of the wood for the final piece, and since no two trees are alike, no two products are identical. The natural gaps are bridged using hand-cut blue glass to create a "river" in the wood.
Klassen and Jupiter have deep relationships to their craft because they go out of their way to develop a connection to the materials. But such relationships don't get much deeper than the one between the land and Tucker Robbins—a founding member of the Sustainable Furnishings Council, which now has over 500 members.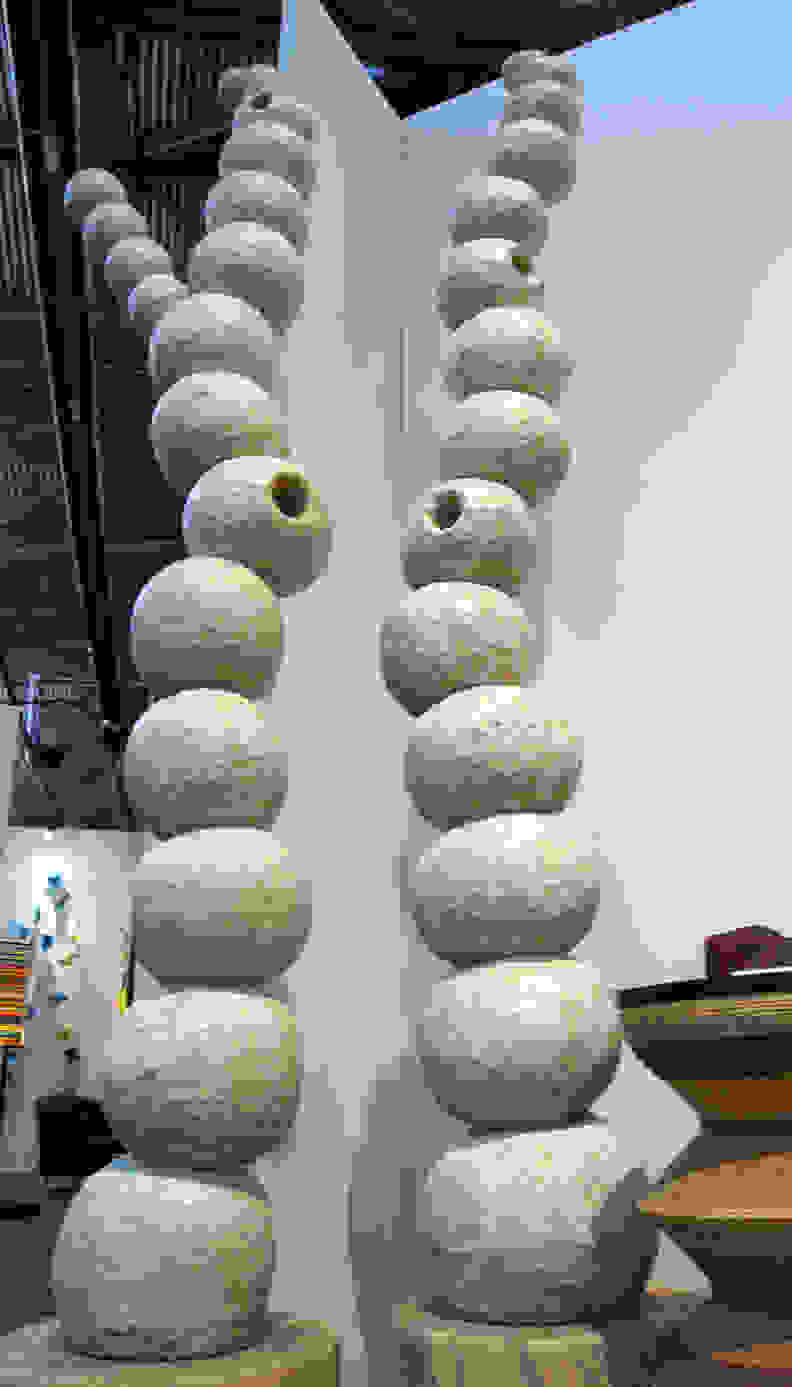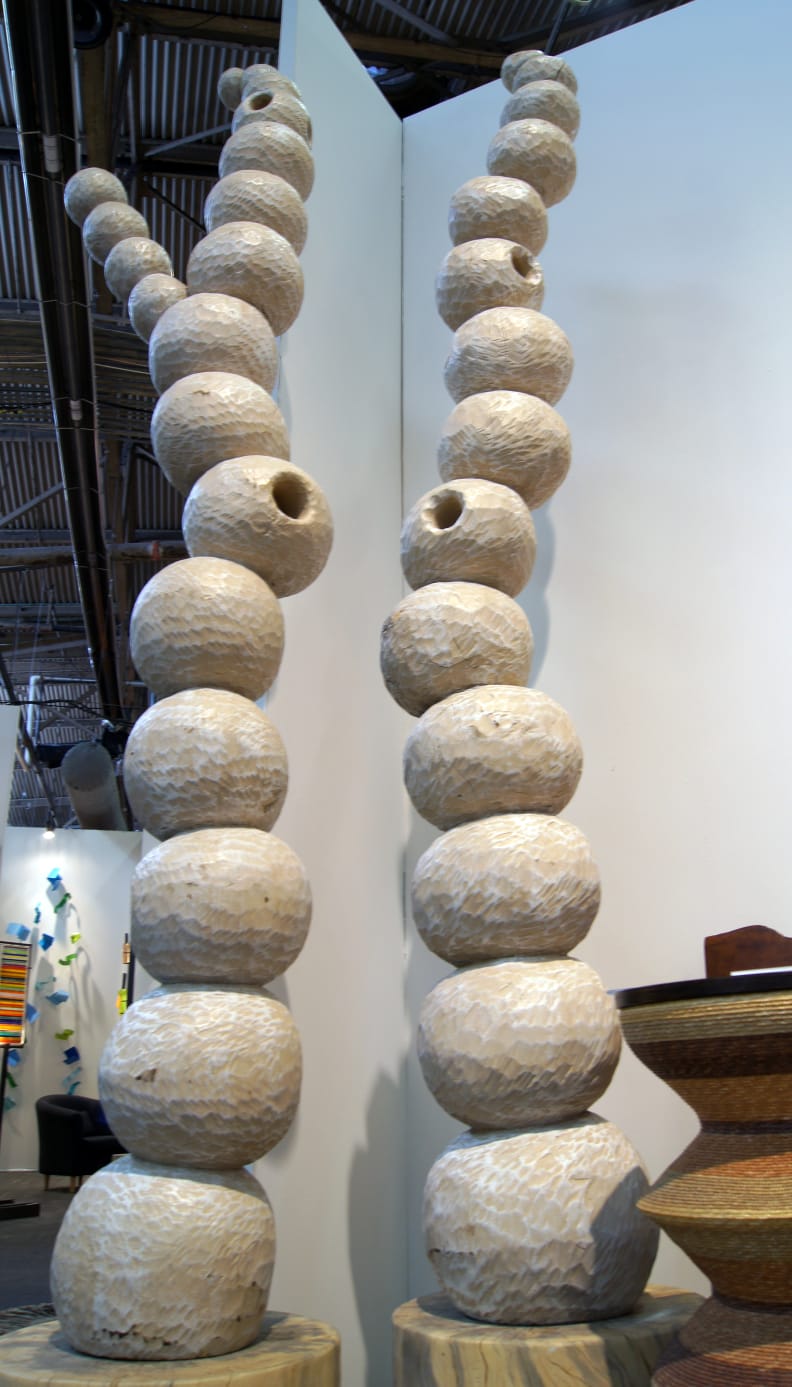 The first words of our conversation immediately revealed the deep extent of Robbins' passion: "Artisans and the earth are connected." It's a mantra that has driven his work, and it's clear that it's been an effective one.
Robbins travels the world, visiting in places in turmoil to nurture a relationship between local artisans and the natural resources surrounding them. "It doesn't make sense to have artisans ignore what's already there," explains Robbins. "Why would you tell a Guatemalan carpenter to make something out of imported steel when he has the tools to create something using what's already at his doorstep?"
Robbins specifically visits countries to foster the development of integrated artisan systems that are supported by both the local government and the local culture. During the respective civil wars of Guatemala and Sri Lanka, as well as the tribal wars of the Philippines, he was there to help bridge the connection between artisans and local resources, nurturing a sustainable system that would benefit people on the edge of society. Surrounded by some of his creations, it's clear that the work—whether utilizing dead old-growth wood, the detritus of civil conflicts, or the cast-offs and remnants of colonialism—has had an obvious impact.
None of this would mean very much if consumers weren't able to purchase the designers's work. Robbins, Jupiter, and Klassen all have websites that you can visit, and if you like what you see, it's easy to get in touch with them to check pricing, commission a work, or just get more information about their practices.
It's a wonderful alternative to by-the-numbers, cheap IKEA pieces for folks who want something that will last and reflect a more personal aesthetic.
---
Hero image: Greg Klassen